---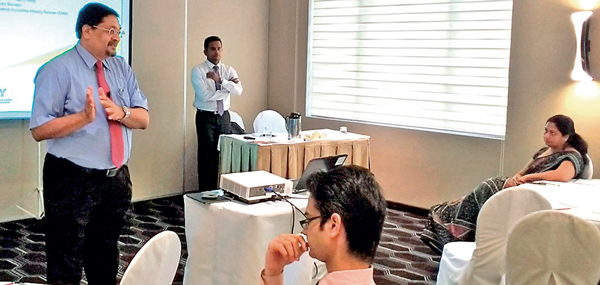 Ernst & Young (EY) launched its series of training programmes on the newly introduced International Financial Reporting Standards (IFRS), with a special workshop for the banking and financial services (FSO) at Renuka City Hotels recently.

The workshop was conducted on IFRS 9 – Financial Instruments and IFRS 16 – Leases, both which are key accounting standards for the financial services industry.
EY Sri Lanka and the Maldives Senior Partner and Head of Assurance Manil Jayasinghe opened the sessions indicating that IFRS 9 was issued in 2014 and that it has a key impact on the financial services industry.

IFRS 9 consists of three primary areas being classification, impairment and hedging. The focus of the session was on the classification of the financial instruments under IFRS 9, as well as the process by which impairment testing is carried out under the standard.

Jayasinghe stated that the new process requires a significant amount of time and effort to deploy.
Since financial institutions are the most affected by this reporting standard, they need to make preparations immediately, in order to successfully apply the standard in 2018.
The session was facilitated by Partner Hiranthi Fonseka and Senior Manager Rajith Perera from Financial Accounting
Advisory Services.