---
DFCC Bank PLC reported earnings of Rs.5.84 a share or Rs.1.54 billion for its April – June quarter (2Q17) compared to the Rs.747 million profit it recorded during the same period last year as the sale of shares it held in Commercial Bank helped the banking group to prop up its performance.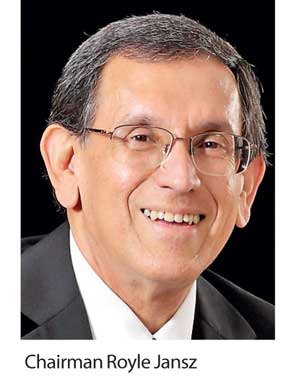 During the quarter, the bank sold more than 10 million shares of Commercial Bank of Ceylon PLC, making a gain of Rs.1.07 billion and recognized it under net gain from financial investments as the shares were held under available-for-sale financial assets.

Meanwhile, the trading gains mostly consisted of gilt-edged assets fell by 43 percent to Rs.119.3 million from a year ago.

The bank made a net interest income of Rs.2.74 billion, a 33 percent increase from a year ago as the loans grew by Rs.13 billion while the margins also edged up to 3.6 percent from 3.3 percent during the 6 months to June 30, 2017.

The earnings for the same period grew by 71 percent to Rs.10.98 a share or Rs.2.9 billion which also included the gains from the share sale.

"The external environment was fairly challenging due to rising taxes and pressure on margins in the face of interest rate volatility experienced during the year", said Arjun Fernando, the bank's Chief Executive Officer in an earnings release.

The bank on a standalone basis has a loan book of Rs.205.5 billion and a total asset base of Rs.305 billion, up 5 percent during the first half of the yar.

Deposits grew some strong Rs.28 billion to Rs.168.4 billion led by fixed deposits.

The development lender turned licensed commercial bank saw its low cost deposits measured by the current and savings accounts (CASA) ratio falling further to 15.9 percent from 20.2 percent in December 2016.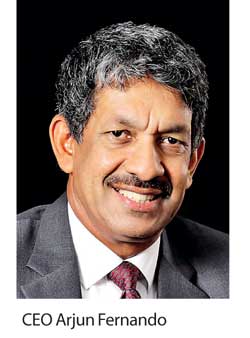 Meanwhile, the fee and commission incomes during the 2Q17 grew by 20 percent year-on-year (YoY) to Rs.355.7 million from a year ago.

General provisions rose substantially and the gross non-performing loan ratio edged up to 3.02 percent from 2.97 percent in December 2016.

Some notable increases in operating costs were observed, where the personnel expenses during the quarter rose to Rs.920 million from Rs.626.8 million a year ago. Other expenses also rose substantially.

Meanwhile, the value added tax and nation building tax on financial services almost doubled to Rs.436.2 million.

The bank is well capitalized as both the Tier I and Tier II capital adequacy ratios stood at 12.41 percent and 15.24 percent respectively, well above the regulatory minimums.

As of June 30, 2017, government of Sri Lanka held 33.54 percent stake in DFCC Bank through Bank of Ceylon, Sri Lanka Insurance Corporation and the Employees' Provident Fund while the Hatton National Bank held 12.22 percent stake.