---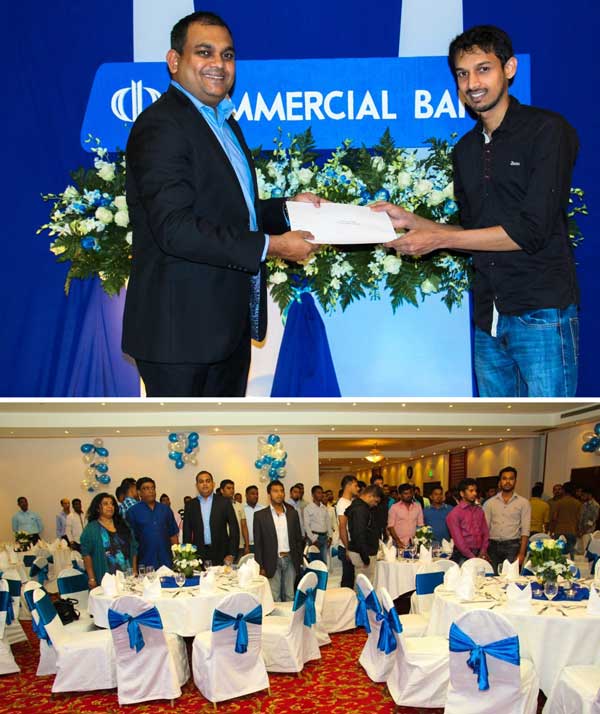 The Commercial Bank of Ceylon recently felicitated a group of Sri Lankans employed in exchange houses in Qatar in appreciation of their role in popularising the Bank's remittances services in the state.

The event at Grand Mecure Hotel in Dohawas attended by more than 200 Sri Lankans who were treated to fun activities, musical entertainment and an opportunity to interact with each other in a relaxed atmosphere.

Qatar, which employs approximately 125,000 Sri Lankans, is a key market for Commercial Bank's remittance products. Considered to be among the top five remittance corridors to Sri Lanka,Qatar has a substantial expatriate worker population and 20 exchange houses to cater to the money remitting requirements of this workforce. Commercial Bank currently has four Business Promotion Officers stationed in the country.

Commercial Bank is one of the most active players in Sri Lanka in the field of remittances, offering customers a range of options including 'e-Exchange' – the Bank's own sophisticated real-time on-line money transfer service, as well as the MoneyGram, Ria and Express Money remittance services.
One of the Bank's key strengths is its island-wide network of 250 branches, many of which remain open on public, bank and mercantile holidays, and its network of 625 ATMs, which is the largest automated cash dispensing system owned by a single bank in Sri Lanka. Recipients of remittances sent to the Bank enjoy many benefits such as over 60 holiday banking centres and super market counters, a dedicated customer support call centre for remittances and SMS alerts facilities once the remittance is received and is ready to be paid out.

The only Sri Lankan bank to be ranked among the Top 1000 banks of the world for five consecutive years, Commercial Bank operates a network of 250 branches and 625 ATMs in Sri Lanka. The Bank was ranked the most valuable private sector brand in Sri Lanka in 2014 and has also won multiple awards as Sri Lanka's best bank from a number of international publications over several years. The Bank was adjudged one of Sri Lanka's 10 best corporate citizens by the Ceylon Chamber of Commerce in 2013 and 2014.

Commercial Bank's overseas operations encompass Bangladesh, where the Bank operates 18 branches and Myanmar, where it has a Representative Office in Yangon. In September 2015, the Bank received regulatory approval for the establishment of a fully-fledged Tier I Bank in the Republic of Maldives. The Bank also received license to operate a fully owned Money Transfer Operation in Italy recently.