---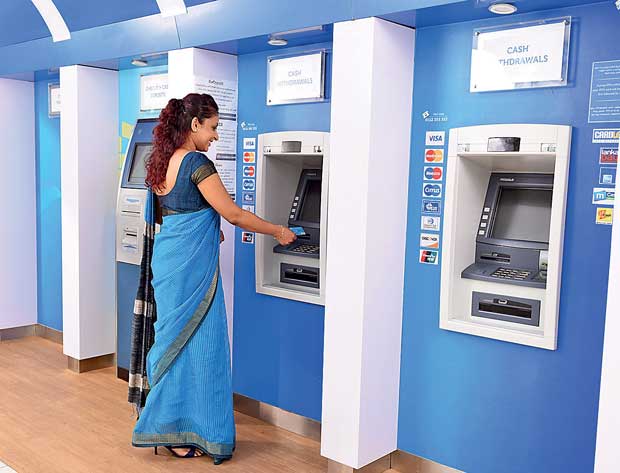 The Commercial Bank of Ceylon has announced that it has completed the upgrade of its automated teller machine (ATM) network in Sri Lanka to EMV Chip capability, significantly enhancing security against fraud by conforming to the EMV standards of the various card brands that are accepted by the Bank's ATMs.
The Bank said every one of its 630 ATMs now accept and process transactions based on Smart Card Integrated Circuit (IC) data in addition to magnetic strip data.
Also known as 'chip cards,' these smart cards make cloning infeasible, thereby significantly increasing the security level of the card when transacting. When ATM networks of banks become wholly smart card enabled, it becomes impossible for fraudsters to perform fraudulent transactions through cloned cards. If any frauds are perpetrated on these ATMs, the liability of such frauds will become the responsibility of the card issuing banks.
"As the owner of the largest single-bank automated cash dispensing facility in Sri Lanka, Commercial Bank is committed to constantly upgrade the ATM network to enhance security and convenience for its cardholders," the Bank's Assistant General Manager - Information Technology, Krishan Gamage said. "The conversion of our ATM network to EMV technology is one example of this commitment."
Holders of Commercial Bank's standard ATM cum Shopping Debit Cards can withdraw up to Rs 40,000 from the Bank's ATMs per withdrawal. The Bank also offers customers the option of setting their own ATM withdrawal limits up to a maximum of Rs 100,000 a day, and a point-of-sale limit of up to Rs 500,000.
Underlining its capacity and reliability as well as the indispensable role it plays in the daily lives of its customers, Commercial Bank's ATM network dispenses an average of Rs 1.136 billion on a normal day, and has set numerous records for cash dispensed during festive seasons. Between 1st and 14th April 2016 for example, the network dispensed Rs 21.54 billion. The only Sri Lankan bank to be ranked among the Top 1000 banks of the world for five consecutive years, Commercial Bank has won multiple awards as Sri Lanka's Best Bank, Best Trade Bank, Strongest Bank, Most Respected Bank from a number of local and international institutions and publications over several years. The Bank has also been adjudged one of Sri Lanka's 10 best corporate citizens by the Ceylon Chamber of Commerce for several years. Commercial Bank's overseas operations encompass Bangladesh, where the Bank operates 18 outlets and Myanmar, where it has a Representative Office in Yangon. The Bank will open a fully-fledged Tier I Bank in the Republic of Maldives in 2016. The Bank also recently received a license to operate a fully owned Money Transfer Operation in Italy.