---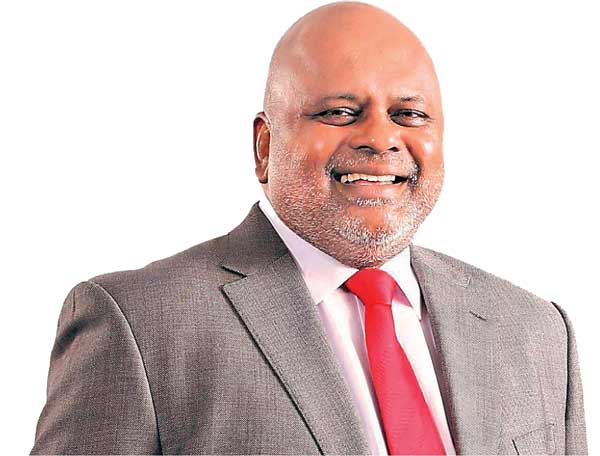 CEO Ajith Gunawardena
Ceylinco General Insurance announced recently a comprehensive natural disaster cover for traders and homeowners, enabling traders to cover their property, including buildings and stocks, along with the home and its valuable contents, in the case of home owners.

Ceylinco General Insurance Chief Executive Officer Ajith Gunawardena speaking on the company's latest initiative, said, "Recently, we have seen natural disasters occurring more often than in the past. It is not an easy task to predict them and you cannot avoid them either. The best thing you could do is to take an insurance cover that would compensate you fully in the event an unfortunate incident happens.

That's why we reintroduced two of our products, with a key focus on natural disasters. Through our 'Traders Disaster Relief Insurance' and 'Homeowners Disaster Relief Insurance', we cover loss or damage to the insured property due to floods, tsunamis, earthquakes, storms, cyclones, tidal waves, tornadoes, hurricanes, typhoons, thunderstorms, hailstorms, windstorms, etc.," he said.
"This is in addition to the host of other benefits we offer in our Traders Disaster Relief Insurance, such as fire and lightning and burglary for the building and stocks, together with relocation expenses, public liability, workmen's compensation, cash in drawer, money in transit, business loan repayment cover, personal accident to employees, natural death and personal accident cover to the insured and funeral expenses cover for the insured and family.

Similarly, in the Home Owners Disaster Relief cover too, a host of other benefits are included, such as fire and lightning, burglary, house-breaking and theft, bursting or overflowing of water tanks, accidental breakage of fixed glasses and mirrors, electrical fire damages and damages due to riots, strikes and civil commotions for the building and contents and other covers such as workmen's compensation, public liability and personal accident to insured and spouse, etc.," he added.

Ceylinco General Insurance paid compensation to over 2,300 of their customers, amounting to Rs.2.9 billion for property and vehicles damaged during the recent floods, in May 2016. Claims were paid within a period of 14 days, enabling customers to return to normalcy in the fastest possible time.
Some of these customers had insured their vehicles, but not their homes, while some had insured the shop, but not the house. However, Ceylinco General Insurance, looking at the situation from a humane angle, decided to pay a percentage of the uninsured damages as well. Even during the tsunami in 2004, Ceylinco General Insurance had a similar approach and paid the claims of those who didn't have a cover for such disasters.