---
Commercial Leasing & Finance PLC (CLC) takes another step in the journey towards providing optimal customer convenience and satisfaction in the ever evolving business world where value creation is shifting from the conventional brick and mortar structures to relying more on intangibles.
Now CLC online users can make any pre-paid (reload) and post-paid mobile payments real-time via CLC online, which enables CLC customers with a complete digital experience.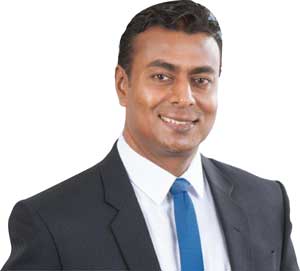 This facility can be used by CLC's customers for the purposes of topping up mobile phones' credit balances, transferring funds, opening up fixed deposits online, settling utility payments, placing online standing order facilities and much more.
These paperless transaction modes can be made instantaneously at any given time from the comfort of your own home or work place with zero charges. Moreover, transactions can be made 24/7/365 days without the inconvenience of bank holidays and non-working hours.
Being a trailblazer in digitalization in the finance sector, CLC is the first finance company to introduce these online facilities. CLC also pioneered in inaugurating Common Electronic Fund Transfer System (CEFTS) and Sri Lanka Interbank Payment System (SLIPS) facilities reinforcing the innovative approach of satisfying customer needs.
CLC's Savings and Deposit Unit has come a long way since its commencement of operations in 2012. CLC savings accounts offer competitive interest rates. It is equipped with ATM facilities with an internationally accessible Visa debit card that also allow free of charge cash withdrawals through the ATM network and acts as a 'personal shopping card'. It also offers SMS alerts with no additional cost.
Chief Manager Savings Terence Kaushalya elaborated that CLC, which is one of the technophile players in the market, observed the ever increasing Internet penetration in the local community, which was the inducement to introduce this modish facility.
Transacting through mobile phones has moved from science fiction to reality, providing ease of payment, increased security and efficient tracking, using a device most of us carry around already – as a result, the number of traders accepting mobile payments is mounting up.
Kaushlaya further stated, "CLC is synonymous with bringing in innovative services to the market and also we were the first finance company to join CEFTS offering real-time fund transferring facilities to customers. Thus, innovativeness has become our DNA, which is deliberately a cutting-edge over our competitors."
CLC is one of Sri Lanka's leading financial institutions with 61 customer touch points islandwide. CLC has a strong and tangible presence across the country. The company was rated (SL) A stable by ICRA Lanka Limited for its exceptional performance in the industry.