---
Commercial Leasing and Finance PLC (CLC) has launched a range of savings account solutions that have been touted to be the smartest, safest and most convenient way of saving and accessing day to day financial needs, whilst providing the ability to benefit from increasingly high returns.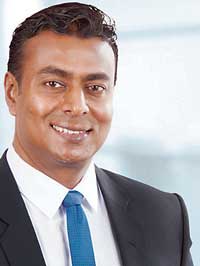 With CLC Savings accounts, customers get the flexibility and convenience needed from a savings account, with an unmatched range of facilities offered to all customers. CLC savings accounts give access to a host of online and digital banking options, such as online banking and mobile banking with a dedicated multi-platform mobile application so that the customer can be in charge of finances, anytime, anywhere.

With the ability to pay bills instantly with over 50 service providers via online and mobile banking, as well as the ease of making transactions between financial institutions in a matter of clicks ensures that CLC's saving accounts give their customers flexibility greater than any other option in the market. What's more, all these facilities are provide to customers absolutely free of charge, with no additional joining fees or hidden annual membership charges to worry about.

The benefits of opening a CLC account don't stop there. With the ability to withdraw money from any Visa Automated Teller Machine, islandwide, completely free of charge, customers will have physical access to their money once again anytime, anywhere. No matter which Visa ATM customers choose, they can withdraw money completely hassle free and without any irksome bank charges. Customers can stay up to date with transactions too, with CLC's free SMS Alert service, ensuring a minute by minute account of the savings account's deposits and withdrawals.

CLC also extends this flexibility and ease of access to both companies and their employees, with CLC Salary Saver account, targeted specifically at businesses and their staff. For business organisations, CLC can take the hassle out of remitting salaries, with their salary management solutions. By providing all existing and new employees with hassle free bank account facilities, salaries can be deposited instantly into employee accounts. With CLC's salary saver account, employees have the benefit of free SMS alerts to notify them of the deposit, before being able to withdraw money from the most convenient ATM, islandwide. Furthermore, CLC offers beneficial savings products to every age category, inclusive of senior citizens and minor savings.

With CLC's core technological competencies, high returns, islandwide branch network, E-Channels, Call Centre and 24/7 online access, coupled with the safety and security of a trusted financial institution, CLC is undoubtedly the best option for savings accounts in an increasingly fast paced society.

Commercial Leasing and Finance PLC (CLC), a member of the LOLC Group, is one of Sri Lanka's leading financial service providers offering solutions ranging from leasing, fixed deposits, savings, loans, Flexi Cash to factoring. With 61 customer touch points spread across the country, CLC has become a trusted brand, synonymous with stability and dependability. CLC plays an invaluable role as a key catalyst in financial empowerment.