---
Now customers who send foreign remittances to the Bank of Ceylon could win 3 times of the amount remitted by them, in addition to what they have remitted through BOC "Triple Wasi" promotion.
With the banks foreign correspondent network consisting over 750 correspondent banks and over 101 exchange houses around the world customers can get their money remitted to Sri Lanka speedily,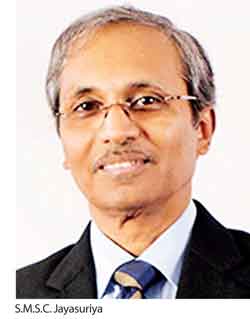 more securely and conveniently for their loved ones or to their own accounts. Customers who receive foreign remittance through the Bank of Ceylon enjoy the privilege of obtaining money through any of 627 BOC branches or any of BOC 521 ATMs located across the country. Whether customers are to receive remittances to their foreign currency accounts, LKR accounts or simply over the counter through a secret PIN number are entitled for this draw. BOC's Head Office Personal branch at Colombo Fort is kept open 24 X 7 to provide banking services to
its customers.
The first phase of the "Triple Wasi" draw will be held for remittances received during April 05th to May 15th 2016, second draw during June 01st to July 31st 2016 and the final draw during October 1st till December 31st 2016. The Bank will disburse a total sum of Rs.12.5 Million among 125 winners during these three draws. The prize money will be given equivalent to Sri Lankan Rupees to winners up to a maximum of Rs.100,000 for each winner. Customers will have more chances of winning by sending multiple remittances through BOC.
Other than Bank's own BOC Smart-remit system, customers can send money through SWIFT, Money Gram, Ez-Remit, Xpressmoney, Ria, Prabhu money and Sigue to any BOC account, to any other bank account or simply to obtain cash over the counter.
"As a part of the Bank's digital transformation Process bank has upgraded its system that all remittances received for BOC accounts will be credited to the account real-time and other bank remittances will be forwarded to respective banks immediately. Enhancing customer convenience bank also notifies the recipient of the money through an SMS alert as soon as the money is received to the bank," said S.M.S.C. Jayasuriya, Deputy General Manager- International, Treasury and Investment.