---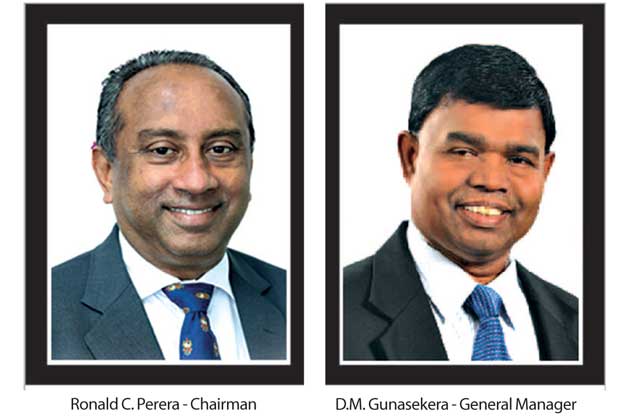 State-owned banking giant Bank of Ceylon (BOC) once again was bestowed as the No.1 brand among all the brands in Sri Lanka for the 8th consecutive year by Brand Finance Lanka through an independent and stringent analysis.
Brand Finance Lanka is a partner of Brand Finance UK which has a global network spreading in 17 countries.
The Brand "BOC" now boasts for overwhelming Rs. 41 billion, a growth of 8.78 percent in 2016 compared to Rs.38 billion in 2015.
"Our prime objective at all times has been to create and enhance value for all our stakeholders that includes all Sri Lankans. As the country moves on in the progressive path for a more refined and long term economic and social development the Bank of Ceylon, the leader in the banking industry will take up the responsibility to assist this endevuor, financially connecting every other sector in the country to walk towards the same goal. Therefore it is such an honor to be valued as the No.1 Brand in the country for the 8th successive year as recognition of our tireless effort," BOC Chairman Ronald C. Perera said.
Since its inception in year 1939 the Bank of Ceylon has at the epicenter for enriching the lives of Sri Lankans through banking services. As of today BOCs local market reach consists of 626 Braches, 15 SME Centers and 605 ATMs and Cash Deposit Machines (CDMs) that counts to over 1200 customer touch points which are spread throughout the country and currently serve customers ranging from individuals to corporate of all walks of life. BOC maintains over 12 million accounts which amount to more than half of the population in the country.
BOC is the pioneering Lankan bank to have overseas presence as the bank has branches in Chennai, Male and Seychelles and a banking subsidiary in London which was established in 1949.
It also has its representatives in many of the countries-especially those in which many Sri Lankans work as expatriates. BOC has also built a foreign correspondent banking network with over 860 foreign banks and exchange houses.
"Achiving this prestigious rank clearly indicated that we are heading in the right direction and it is clearly a achievement of all those who associates the brand "BOC" which of course includes all Sri Lankans, So I wish to thank our beloved customers, our dedicated staff and all stakeholders for the strength and trust they have extended to us" BOC General Manager D.M. Gunasekera said.