---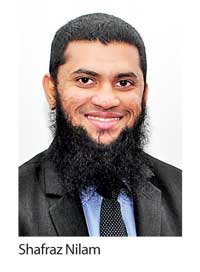 Amana Wealth Management Limited, the subsidiary unit of Amana Holdings Group, Sri Lanka's premier Islamic Financial Institution for Shari'ah-compliant products and services, has licensed the IdealRatings Boursa solution for its investment/client advisory management services for its clients.
For the first time in Sri Lanka, users will have access to a solution that will screen Shari'ah compliance of listed Sri Lankan companies, in accordance with AAOIFI and Amana Shari'ah rulebooks and provide the technical analysis of the companies and the buy/sell/hold recommendations for these companies with comparisons with its peers in Sri Lanka and regional markets.

IdealRatings Inc., incorporated in San Francisco, provides solutions for the Islamic capital carket and ESG/SRI segments of the asset management industry, is a global leader in screening market data solutions.
IdealRatings Boursa solution is licensed by Gulf islamic financial institutions like Abu Dhabi Islamic Bank, Emirates NBD and Al Inmah, to provide investment advisory and brokering solutions to their investment management and private banking clients.
The Amana Wealth, the asset management business unit of Amana Holdings, who are also into investment banking and wealth management advisory, will provide the Boursa solution as a product offering to clients who invest in Shari'ah compliant Sri Lankan companies and have an option to select either the AAOIFI or Amana rulebook, depending on their preferences of using an International, globally accepted Shari'ah screening rulebook or opt for the locally approved Shari'ah screening rulebook.

The Boursa solution will provide the bullish or bearish Sri Lanka market positions. Users will be able to review the Technical Analysis of Sri Lankan companies, the Buy/Sell/Hold recommendations, its historical recommendations, comparisons to its peers in Sri Lanka and the region. The solution also provides the dividend purification ratio for each of the company in order for the users to purify the impure income from the company's dividends.
With the selection of the IdealRatings Boursa solution, the Amana team will be able to develop and provide its high net worth and premier customers with a product which will allow them to use Technical Analysis as the basis for their investment decision rather than to base their investment decisions on intuition.
"We are excited to partner with Amana Group, one of the premier Islamic financial institutions in Sri Lanka and South Asia. Amana's initiative to provide the Boursa solution for its customers in Colombo indicates that Sri Lankan Islamic Finance industry has grown from Retail, Leasing, Wholesale banking and moving towards asset and wealth management,"said Mohammad Donia, CEO, IdealRatings Inc.

"We are happy to be the first in the Sri Lankan industry to provide clients a platform comprehensive in nature such as what IdealRatings will deliver. Our intention is to empower investors in taking informed decisions, rest assured that their expectations of compliance are met," said Shafraz Nilam, Chief Information Officer, Amana Wealth Management Limited.