---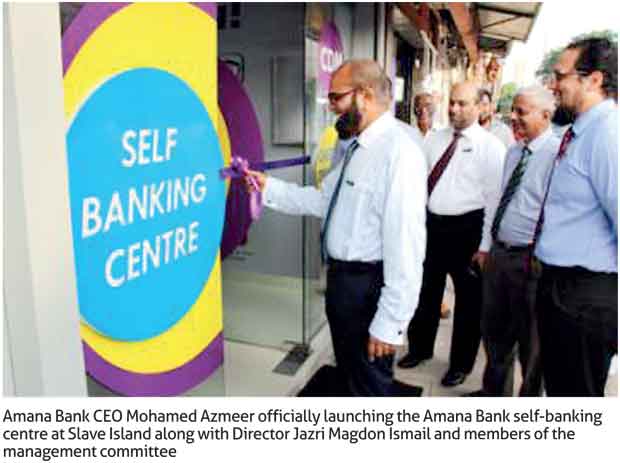 Amana Bank inaugurated its first self-banking centre at Slave Island under the patronage of Chief Executive Officer Mohamed Azmeer alongside the bank's Director Jazri Magdon Ismail and members of the management committee.

The self-banking centre, which is one of many to be launched, currently houses a Cash Deposit Machine and a Cheque Deposit Box to facilitate 24x7 transactions
for customers.

Commenting on the bank's initiative to introduce self-banking centres, Chief Executive Officer Mohamed Azmeer stated: "While customer's have 24x7 access to over 4000 ATMs through the LankaPay network for withdrawals, their access to deposits was limited to only standard banking hours at our branches. With the introduction of our self-banking centre, customers now have the convenience of making deposits round the clock. We intend to expand this initiative to many more regions, thereby providing greater reach and access to our valued customers."

The Slave Island self-banking centre is centrally located at No.113, Justice Akbar Mawatha, Colombo 02.