---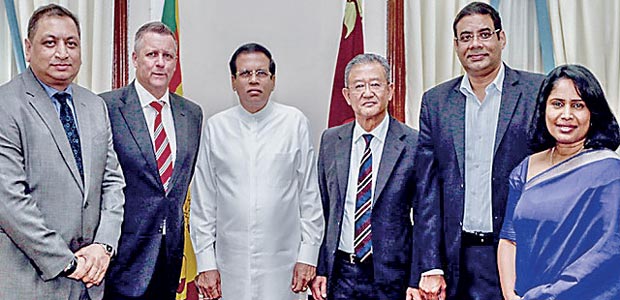 Ng Keng Hooi met with President Maithripala Sirisena during his first visit to Sri Lanka since his recent appointment as Group Chief Executive and President of AIA Group.

During their meeting, he pledged AIA's support to Sri Lanka and reiterated AIA Group's commitment to growing and investing in the country. He noted that AIA's investment in Sri Lanka has grown considerably since entering the market in 2012 with an investment of USD 109 million and expressed confidence that the growth will continue.

Ng Keng Hooi emphasized AIA's commitment to serving Sri Lankan customers with a superior portfolio of insurance products, while also assuring support for the community through AIA's broad range of socially responsible focused programmes. In the picture with the President and AIA's Group Chief Executive are AIA Regional Chief Executive and Chairman of AIA Insurance Sri Lanka Bill Lisle and AIA Insurance Sri Lanka CEO Pankaj Banerjee.