---
"Criticism may not be agreeable, but it is necessary. It fulfills the same function as pain in the human body. It calls attention to an unhealthy state of things".
- Winston Churchill
---

International inbound tourists (overnight visitors) are the number of tourists who travel to a country other than that in which they have their usual residence, for a period not exceeding 12 months and whose main purpose in visiting is other than an activity remunerated from within the country visited.

When data on number of tourists are not available, the number of visitors, which includes tourists, same-day visitors, cruise passengers, and operational air and ship crews, is shown instead. Sources and collection methods for arrivals differ across countries. For some countries – especially island countries like Sri Lanka, the number of arrivals is limited to arrivals by air and by sea and capturing data is much easier than in countries that share common borders and have multifarious points of entry via land, sea and air.


New method
On 8th January this year, Sri Lanka Tourism announced that it had "topped the target of 1.25 million arrivals set for 2013 after it adopted a new method of calculation". The revised tourism statistical reports came almost on the heels of a call by business chambers to probe allegations of manipulating gross domestic product data. What the new method did, one was made to understand, was to rectify the errors that had occurred when the 'arrivals' data was calculated manually.

The transition from capturing data manually to one that now does it electronically ensured that the average 21 percent margin of miscalculation during 2013, was wiped out –resulting in the number of 'arrivals' to the country last year, thankfully climbing from a flawed count of 1,005,605 to 1,274,593. What a fairy tale ending for 2013! Sri Lanka Tourism Promotion Bureau went to add that "The new validation was carried out based on the statistics provided by the computer data collection method of the Immigration and Emigration Department of Sri Lanka.

The new system is a joint effort of both the Sri Lanka Tourism Development Authority and the Emigration and Immigration Department of Sri Lanka to ensure that the country accurately captures the tourist arrival figures," What Sri Lanka Tourism is telling us is that with the change to a computer-based system we can now expect to receive accurate data and all will be well and rosy in future.

However, what about the past 40 years or so of statistics on arrivals to Sri Lanka? Do we discard them as error-riddled -after all, were they all not 'manually' calculated until recently? Some of the blunders were monumental. Last August, two out of every five 'arrivals' to the country vanished off the radar during the manual calculation! Apart from August, ten other months in 2013 showed a margin of miscalculation that ranged between 14% and 28%.The only month to 'buck-the-trend' was November, with an unusually near 100% accurate count! To believe that the previous statistics were flawed, purely due to errors in manual calculation stretches one's imagination! Never mind all that, it's now water (however murky) under the bridge- so let's move on. As the Americans would brashly say, 'It's time to look reality in the kisser'. With the new computer-aided validation system can Sri Lanka Tourism now tell us under what level of confidence the arrivals data is calculated? (This number can be any percentage less than 100%, but the most common levels of confidence are 90%, 95%, and 99%. Of these three the 95% level is used most frequently).Based upon the level of confidence, Sri Lanka Tourism should evaluate the appropriate critical value and advise all industry stakeholders and the public, what new margin-of-error to expect!



Higher accuracy
Computerisation in several countries is starting to become more commonplace, and to speed things up, some countries have introduced a system whereby immigration officials scan the traveller's passport, stamp it, and then grant entry (assuming all is in order). The main problems faced when measuring tourist arrivals is identifying who they are and also dealing with the volume of people arriving at the immigration counters. This latter point is usually the deal breaker when trying to accurately measure tourist arrivals. For each arrival, one must, at the very least, capture their country of residence and purpose of visit – two attributes that are essential for measuring and understanding tourism, and two attributes that are not coded into the traveller's passport.

The real goal is to ensure that immigration officials not only electronically capture some useful information that is encoded into the passport of each traveller (age, gender and nationality), but also gather data from each arrival on their purpose of visit, country of residence and intended length of stay, so that these three bits of data can be added to the record stored on the computer. If that can be achieved, It means that data is available almost immediately, and information on the number of tourists, where they come from and what they are doing can be loaded into an online database, which if passing through a web interface will enable the sharing of these statistics so that they can be accessed on the internet, in real-time, by hotels, attractions, and potential investors, as well as the government for planning, marketing and monitoring the sector. Can the Emigration and Immigration Department of Sri Lanka provide us an overview of the collection of data methodology it currently adopts?

The Sunday Times of 8th June 2014, due to the resolute efforts of its investigative journalist, was able to obtain and publish data about hotels under construction in Sri Lanka. The list provided details of 106 new hotel projects (district wise), as of 6th June 2014. A few days later, a press release by Aitken Spence made mention of the 150-roomed Heritance Negombo which is scheduled to open this winter? How was the Heritance Negombo omitted from the 'list' of new hotel projects provided to the Sunday Times? All this adds to the reportedly widespread criticism (however muted), of statistics on the tourism industry, owing to their inaccuracy and inadequacy.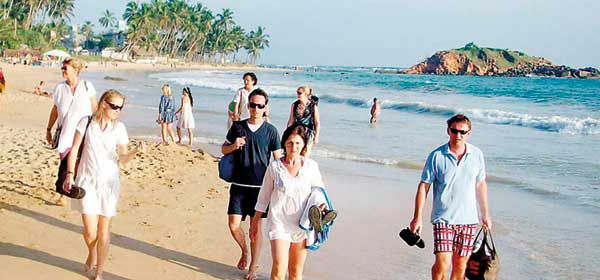 For variety of purposes
Data on the volume and value of tourism can be collected and used for a variety of purposes. Most often, it is promoted by government agencies, in a manner to project tourism in the best light- in the process, disregarding the importance of their use to guide management, including work on planning, development and marketing.

Thus there exists the danger of portraying and judging tourism statistics by the magnitude of the volume, value and growth represented, rather than by their ability to monitor change accurately, which sometimes means revealing lower values than anticipated. Existing [tourism data] sources need to be relevant and fit for purpose and the potential economic, social and environmental contributions of the tourism sector will only be realised, if priority is allocated to improved measurement, such as, and, to name a few:

Details of Boutique-type hotels.
Accurate and timely reporting of a robust statistical picture of the 'supply-side' of tourism.
The Accommodation Occupancy figures should be all encompassing to cover every type of commercial accommodation. Some countries are already disseminating information on hotel ADR's and REVPARS- by star (1-5) rating and region/district.
Improve the quality of statistics of Business/ Corporate Tourism.
Shorter reporting deadlines need to be in-place.
Information on number of eco-labeled establishments.

There is potential for rationalisation of what data is collected and whether it is necessary or desirable to collect all of the data all of the time. The principle should be to focus on what we need to measure, what we can measure accurately, and how often we need to measure it. Sometimes a desire for comprehensiveness may be at the expense of accuracy.

The private sector plays a varied role with respect to tourism statistics. Individual tourism enterprises are potential suppliers and users of market intelligence, comparative performance data and other information. Industry bodies, such as hotel associations, have a valuable role to play in the sharing and dissemination of data. Hence, Stakeholders involved in the industry must get together (form a Tourism Forecasting Committee?) as a vehicle with the goal of improving the quality of tourism data. This must be an ongoing process involving constant dialogue, with a greater emphasis on the use of statistics to monitor change of all kinds and to guide sound responses to that change. Unless this is done in the spirit of ensuring integrity while inviting change, there will be a picture of fragmentation, with a lack of focus and coordination. Brace yourself people – what will it be in the Wonder of Asia?


(Shafeek Wahab has an extensive background in Hospitality Management spanning over 30 years. He has held key managerial responsibilities in internationally renowned hotel chains, both locally and abroad. Now focusing on corporate education, training, consulting and coaching he can be contacted on shafeekwahab@in2ition.biz. Website: www.in2ition.biz)