---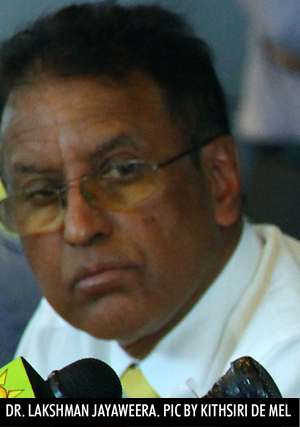 special board for the listing of the Board of Investment (BoI) firms in the Colombo Stock Exchange (CSE) will be set up within the next two months and six companies have already expressed interest in going public.

According to BoI Chairman Dr. Lakshman Jayaweera, six BoI companies have already signed Memorandum of Understanding with the BoI as an expression of interest and will float their firms to fund their new projects.

"All formalities have now been completed and we are hopeful of introducing a new board at the CSE for the BoI company listings," he said.
The new board has been identified as the 'BoI Board of Colombo Stock Exchange' and will become the third such board for company listings apart from the Main Board and Diri Savi Board.

Explaining the objectives of the initiative Dr. Jayaweera said that there was a long-felt need to provide an exit strategy for the foreign investors who invest in Sri Lanka in the BoI projects.

"When we ask them (foreign investors) to invest here, the first this that they ask is, 'what is the exit strategy do I have?'" he remarked.
Therefore, apart from opening an avenue to raise additional capital, the listing will give an additional flexibility to the foreign investor to exit when the time is right.

A firm is required to have a minimum stated capital of US $ 10 million or its rupee equivalent in order to qualify for a listing.
However, Dr. Jayaweera told that there would be controls in place.

"Of course there will be controls. We will not allow anyone to play in the stock market," he stressed.

Accordingly, 50 percent of the stated capital brought by the promoter/investor will be locked in for a minimum period of two years since the date of listing.

Initially qualified investors such as banks, pension funds, high-net-worth individuals and unit trust funds, will only be allowed to invest in these companies.

The BoI believes the investors must have a high level of knowledge of the operations, nature of business and the industry in which the BoI firm operates, prior to investing in such firms and depending on the progress, gradually the investment opportunity will be opened up for retail investors as well.




Six BoI companies have already signed Memorandum of Understanding with the BoI as an expression of interest



The project was an initiative by the Securities and Exchange Commission, the CSE and the BoI to increase the liquidity in the Colombo bourse by increasing the number of listed firms.

Currently there are 295 listed companies in the CSE but there are more than 1,700 BoI-registered firms operating in Sri Lanka.

---
Add comment

Comments will be edited (grammar, spelling and slang) and authorized at the discretion of Daily Mirror online. The website also has the right not to publish selected comments.

---