---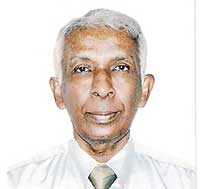 By R.A.S.Rajapakse
Here the vision would be to build the strategic approach to optimize the revenue performance of the hotel industry, and to keep with the overall tourist arrival goals in Sri Lanka, enhancing profitability of the hotel properties.


Mission
Focus on the revenue per available room (RevPAR) of each and every hotel property as opposed to ADR and maximize revenue through demand forecasting and price and inventory optimization.


Situation analysis
More than three years have lapsed since the defeat of LTTE, yet our own hospitality industry is still grappling with the ups and down in occupancy of hotel properties. In the months of July and August 2012 traditionally peak period, many hotels had empty rooms and some even ventured to float competitive rates for the local market to beef up occupancy. For nearly thirty years, the hoteliers were at the mercy of the foreign Tour Operators who used the then situation in the country to drive down the room rates resulting in low ADR. The question therefore arises whether we need to have a shift in our strategic thinking and tactical actions to beef up the hotels revenue performance.

In terms of arrivals, the first seven months of 2012 has seen a 16.7% overall growth over 2011 same period. Recession hit Western Europe has witnessed a 20.6% increase for the same period. Yet the hospitality industry fortunes are far from satisfactory with many claiming low occupancy even in the peak months of July and August

With the end of terrorism in this country, the arrival of peace gave much needed momentum to the industry. Arrivals increased and the rooms begun to fill, increasing occupancy levels. New initiatives came to the fore, in the form of new product development, development of new hotel properties in new locations in the country, re-branding, product diversification, and marketing and promotional drives etc.

While price initiatives, seeking up-market customers, niche marketing are means to get that extra Dollar, the industry may not have recognized that there is a Management Science that opens the doors to price and inventory optimization and revenue maximization, Hotel Revenue Management.



Current best practices
The hospitality industry market like any other market is highly fragmented. No longer are we dealing with mass markets, but segmented markets so much so that at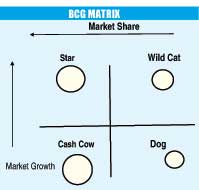 times, based on consumer behavior could go down even to a single customer/guest. From a broader sellers perspective (analysis of consumer identity) consumers could be segmented as,
Corporate
Group ad hoc
Group Inclusive Traveler
Free independent traveler
Charter group Traveler etc.
In terms of end user needs and wants (analysis of consumer's subjective measures of response) market could be segmented as,

Leisure:
Sailing
Deep-sea fishing
Adventure
Nature Tourism
Sun & sands
Eco Tourism
Diving
Culture
Surfing
Wild life

Meetings Incentives Conventions Exhibitions (MICE)
Stay segment
Corporate Traveler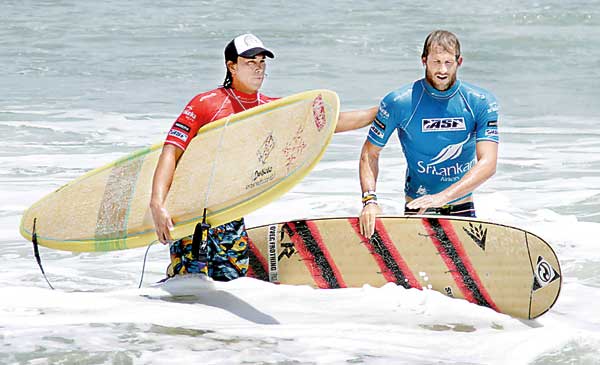 Understanding Segmentation
Understanding the psychographics and demographics of each segment is of importance in driving the tourism marketing effort. Market segment is a group of customers with similar needs and wants to whom there must be a special marketing mix. While the demographics of a segment focus on the more visible data, psychographics focus on the attitudinal factors and thus have mind as the precursor. There is also need for focus on pricing in each of the market segments to increase occupancy and thus on price optimization tools for long term strategic as well as demand driven tactical pricing. It is this reason why RevPAR is the yardstick to be used as opposed to ADR or ARR.

Tourism product is one of joint composite demand and joint composite supply. Multiple destinations compete for the same tourist in generating countries. Western Europe which has produced 39.43% of arrivals for January to July this year has been experiencing an economic slowdown and high unemployment and zero or negative growth with governments bringing in many austerity measures. These factors will have an impact on each market segment and thus the need for product diversification.



BCG Matrix
Also in terms of choice, nearly 50% tourists have used Sri Lanka for sun & sands. While the cash cow can continue to produce revenue, it is necessary to groom more wild cats and stars with ability to increase market share and market size. Also since sun & sands segment is the dominant force there is need to create differentiated products or micro market segments. Such differentiation is necessary in order that the country does not lose out on the market share.



Diffusion of Innovation
Here TrevPAR yardstick is of significance as spend capacity of different innovators differ across the spectrum of profit centers such as restaurant, conference space, meeting rooms, spa etc in the property and the focus is beyond the room rate only. This means that those hotels with a clear understanding of the most profitable market segments are in a position to operate and compete more effectively and have a greater control over long term profitability.



Occupancy vs. RevPAR
The sources that generate these travelers/guests can be
Tour Operators
Travel Agents
Internet; Agent Sites
Multi Hosted Sites
Hotel Sites
Walk-in customers
Today Sri Lanka's hospitality industry depends on tour operator contracting for the bulk of their customers. Direct bookings are on the increase with many independent web sites offering hotel inventory and a choice of hotels.

Due to the marketing lead-time needed in the generating countries the Tour Operator/Hotel contracts are finalized sometimes up to one year before the period of actual realization. For example, major Tour Operators in UK release their main brochure at the beginning of the year for the following year. This means that bulk of the inventory is under the influence of the tour operator.

If a particular property is with very high percentage of pre-negotiated group business and if the unused inventory is released 30 days before occupancy by Tour Operator, then inventory opens up closer to actual day of occupancy with little time for sale. Therefore there is an acute need of forecasting capability for the hotel/s providing guaranteed last room availability to tour operators to optimize inventory usage. The reason being, that if a room is available at a higher rate, a contract group member can still take the room at the earlier agreed contract rate diluting revenue. In such situations RM can still help by shifting stay patterns, e.g. locking out that room night by imposing a minimum-length-of-stay at the point of occupation. Moreover in contract negotiations RM can help hoteliers through contract price optimization.

The scenario explained in the fore-going paragraph is a case of managing occupancy only, with less emphasis on price and inventory optimization. The peaks and valleys of occupancy are managed through price adjustments, increasing rates in times of high demand and discounting in times of low demand. Some properties manage by applying different rates and different booking constraints to different market segments, and making changes necessary as the bookings come in. This is an approach with a reactive-focus.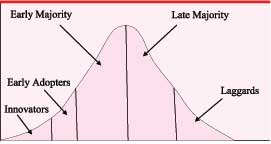 Too often, the trigger for action, in particular discount action is an emotional reaction to low booking levels, and not a rational reasoned decision based on actual trends.
In the case of properties with good historical data of its major market segments and the booking patterns of those segments, they would be less tempted to take discount action if it could expect higher paying guests as they have done before (based on historical data) to book closer to their arrival. Hotelier could turn down a higher rate one night guest for a longer stay guest at a lower rate for greater revenue generation. A property may decide to take a slight increase in rates for those clients who are regulars but are prone to trade off price for convenience of booking at the last minute. This is knowledge- based decision making. This approach may be suitable for a property that deals with few market segments, and may be handled in a manual environment.

But no longer are we dealing in mass markets. There are vast numbers of micro markets or segments with varied wants and needs. Markets are fragmented and there is a high degree of ENTROPY or disorder. Each micro-market has its own judgment of value based on their needs and wants. Further the same guest corporate today will be leisure tomorrow and VFR the day after. To constantly re-calculate the value of taking particular booking today compared with all the possible bookings that may materialize for that room later is a task that cannot be handled by the human brain. Further most hotel properties focus on either the ADR or ARR as a yardstick in decision making.

This is akin to airlines old practice of using YRPK (yield per revenue passenger kilometer) in managing yield. Today airlines focus on YASK (yield per available seat kilometer) or O&D (origin & destination value) in managing overall revenue. Similarly hotels use RevPAR (revenue per available room) in managing revenue.
(To be continued)

(The writer is a Science graduate from the Peradeniya University. He has worked in SriLankan Airlines, Mihin Lanka and GMG Airlines Bangladesh. Currently works as Consultant to Air India GSA in Sri Lanka)
---
---
Add comment

Comments will be edited (grammar, spelling and slang) and authorized at the discretion of Daily Mirror online. The website also has the right not to publish selected comments.

---