---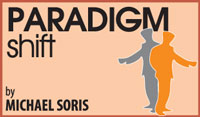 The revolution will be a quiet one, it will certainly be gradual, yet inevitable! It will first happen in our office, beginning with what would be a steady disappearance of software from our hard drives. The data stored in our computers would suddenly start moving to another location.

The old and technically challenged office worker might begin to feel apprehensive; the raw fear of losing precious cyber ware and data that was residing in their hardware may set in. Next thing one might know, the hard disks on PCs will start to shrink and possibly vanish. For those who do not understand why, it would be like an alien attack. Who's done this, they will ask. Have their firewalls failed? The answer would not be for everyone's understanding. Nor would it be tangible enough for them to touch or see, the answer more or less would be up in the sky. When they look up they will see it and they would exclaim - it's a new world. And yes it would be, the advent of a new era - the age of cloud computing.

Early days

It's almost like when we were first introduced computers in our offices. I remember this happening somewhere in the late eighties and I was forced to move from my typewriter to a computer. There was a program called WordStar, which was a basic word processing package and it was with much difficulty that I moved away from my manual typewriter to this new-fangled contraption; it was especially painful since as a writer my typewriter was a comfort zone that I really did not want to leave.

There was something special about the click clack of that typewriter; the carbon ribbon moving from one spool to another and the paper imprinted with letters that cannot be easily erased. Moving to WordStar and cyber space was for me, a paradigm shift into the unimaginable at that time. But by and by I began to understand that even though what one is writing was not in the tangible realm, there was the advantage of it being absolutely user friendly. And ever since computers have become such a part of our lives that the new generation of writers today, would not even begin to understand the concept of a typewriter or even what it is, although for us old journalists the move to the binary world was a revolution.

Cloud computing

Cloud computing is the next generation in how we will manage work routines and even our lives. And it has to happen, the move is not as drastic as moving from a typewriter to a computer but nevertheless it is going to change the way businesses operate.

What is cloud computing? Simply speaking it is the delivery of computing and storage capacity as a service to a community of end users. If one wants a more intense description one could go further to say that it is a model for enabling convenient, on demand network access to a shared pool of configurable computing resources that can be rapidly provisioned and released with minimal management efforts or service provider interaction.

Dream solution

For those who have lost me at this point, one could say that cloud computing is something to do with moving to the next level. Be that as it may, there are concerns on how one can get on to this platform. Companies need to be reassured that what was previously well within their firewalls and hard drives can move beyond this and yet be securely accessible. There is no doubt that cloud computing can be the dream solution for all IT professionals who want to cut infrastructure cost, adjust their service levels to meet changing needs and deliver applications with greater speed.

What assurances can service providers like SAP, Oracle and Microsoft can give to the CIOs? The question in their minds would be how one could deploy this complex and contoured hardware bound software on something as transitory as cloud? It's almost like moving from typewritten paper to cyber space. As much as the transition was made from the typewriter to the computer just 25 years ago (although it seems more like a million); that same far-reaching change is happening again and it is happening now. We are about to move from our hard drives to that next level and the advantages are immense. The difference is unlike 25 years ago where we did not have much choice in terms of what kind of technology we are moving to, today the choice as to the best mechanism to select is varied to suit our changing needs.

Last week Microsoft Sri Lanka launched their office 365 service. The significance of working on Microsoft is that it is a widely used package when it comes to word processing, spreadsheets, presentations and the like. Apart from this, new technology like Micrsoft Lync, Sharepoint and Exchange are also now widely accepted and used programmes around the world. With the introduction of Cloud through Office 365 which is an on demand service, all these software packages will become available at a very minimal cost on a pay as you need basis, and will be a great leveler of the playing field.

Enjoying great technology

With the cloud, customers will continue to enjoy great technology without the burden of managing it, which is now entrusted to the service provider. Customers will pay only for the services they use without having the hassle of maintaining all their computing needs and resources themselves. They can also scale their IT capacity up or down almost instantaneously as circumstances dictate. Cloud is the next best thing for most companies and Microsoft says that Office 365 based cloud services is their next big offer to serve the needs of their customers. The transformative changes are expected to enable customers to improve their business productivity and bottom line.

So the paradigm shift is that proprietary software has found a way to be reachable on the economies of scale. For years there was the belief that free and open source software would take this position but it is apparent that somehow that model did not pass the test; probably because FOSS is not free in the end. The only inhibiting factor in proprietary software was the exorbitant prices we had to pay. But as the big boys are gearing themselves for cloud it may well be the death knell for FOSS.

(The writer can be reached via michael.soris@gmail.com)
---
---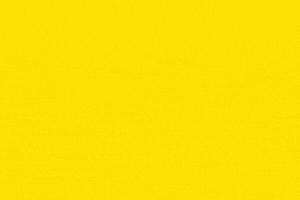 Add comment

Comments will be edited (grammar, spelling and slang) and authorized at the discretion of Daily Mirror online. The website also has the right not to publish selected comments.

---