---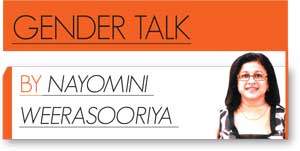 There's something about innovation and entrepreneurship that goes hand-in-hand.

While inventions on their own are fine, if they are not tied to fulfilling a practical need, the invention is likely to lie idle. In Sri Lanka, we see many inventors whose stories hit media often. Of these, how many actually are able to get their inventions or ideas turned into ventures that benefit them and the community at large?

Among the many talented Sri Lankans whose inventions have not gone unnoticed, the recent wave-less boat invented by Indrasiri Karunathilaka, was a project that stood out as both relevant and viable as a venture. His wave-less boat won "The Ray" Award given by the Ray Wijewardene Charitable Trust in 2012 ; he has also won several other awards for his creation. His venture has been backed by a bank and has been hailed as a true breakthrough.
Karunathilaka was indeed fortunate in being able to bring out his invention on to the national stage. The gifted accountant who admits he has had no formal training in boat building but did his own research in developing his invention, is one of many Sri Lankans who have seen a dream come to life.



Is it commercially-viable?

Yet for others who struggle with their inventions, the question to be asked is apt – is the invention commercially viable – does it serve a purpose or empower communities. The hand tractor invented by the legendary Ray Wijewardene himself, has today become the life- blood of the rural farming communities.

It serves a multi-pronged purpose in the daily lives of farmers, in addition to its application in the paddy field. Do the inventors who put their heart and soul into inventions, understand the implications of turning the invention into entrepreneurship?





Maybe there are Steve Jobs among us, talented Lankans who are lamenting and languishing without angel investors





The other day, I remember seeing a story about a young inventor who, despite the accolades, was economically worst off than when he started. Namal Udara, from Thambuttegama won the 02nd place in a competition organized by NASA for his tractor invention but has not been able to turn it into a financially viable venture. The family has had to pawn their jewellery and land so that Namal could proceed with his invention but has so far not received any financial backing to let his creation enter the market.



Where does the problem lie?

So, where then does the problem lie – is it among inventors who do not have the ability to turn entrepreneurs or market their inventions to bigger companies. Or is it the system that exists in our country that does not always recognize inventions and entrepreneurship – unless it becomes a noteworthy effort as Karunathilaka's boat. Where are the financial institutions who are expected to back ventures and ensure inventions do not idle away but rather, empower the inventors to source markets and connect customers?

On the internet, crowd-funding sites such as Kickstarter which primarily funds creative projects, are popular because they enable inventors and entrepreneurs to be backed financially. There are also angel investors who typically invest in start ups and ventures that have the promise of success. These are not mere buzz words that have made technology fashionable but actual, working platforms that use technology to connect inventors, funding sources and entrepreneurs.

Globally, there are many funding partners who look for inventions and entrepreneurs who come up with marketable ideas and innovations. For the future lies in innovation and inventions and of course, solid entrepreneurship without which, the industry would not go anywhere.

Steve Jobs led the pack in inventions and innovations. Maybe there are Steve Jobs among us, talented Lankans who are lamenting and languishing without angel investors. Young men and women like Namal Udara whose talent was recognized by NASA but is not financially backed here in Sri Lanka, are out there, dreamers whose dreams cannot be contained in their structured lives but are afraid to step out into entrepreneurship not knowing if they could make it.



Initiating funding platforms

Maybe we can do something about it – all of us who belong to the community. Maybe we can start our own crowd funding platforms – not a fashionable venture to say the right words and get media coverage only but to actually empower young men like Namal Udara to see his invention or his idea become a business worthy venture. Maybe we need to mobilize the banks and the large corporates towards becoming angel investors who can give something back to the community – after all, the cost of one or two corporate events is often enough to fund an entrepreneur just starting out.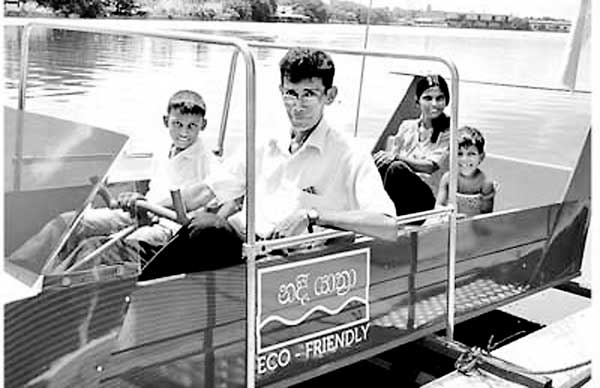 Globally, there are many funding partners who look for inventions and entrepreneurs who come up with marketable ideas and innovations





As Karunathilake so aptly put in when interviewed, what drove him every time was to do something beyond the ordinary . He wanted to do something, outside the parameters of his office cubicle he would have occupied as a finance man. There's nothing wrong with a career in finance – for some, it is their ultimate goal. But for men and women like Karunathilake and Namal Udara, the drive to turn dreams into reality is greater than anything else. If we as a country do not dream big dreams and encourage our children to do too, we may not grow beyond where we are now. And that, essentially, is what must be recognized and rewarded by the community at large.

(Nayomini is a senior journalist, writer and a PR professional and can be contacted at nayominiweerasooriya@gmail.com)