---
By Srilal Miththapala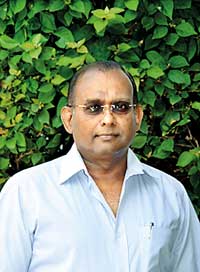 Today, there is no doubt that we are facing an array of profound environmental problems impacting humans, which are already beginning to affect the very foundation of our lives on our planet negatively. Species are becoming extinct at an alarming rate, climate change is quite dramatically impacting us and the Earth's natural resources are dwindling exponentially.

Environmentalists would have us believe that this is all due to human development, industrialization and our materialistic and opulent lifestyle. A recent TIME Magazine article says, "For more than 40 years, the earth has been sending out danger signals…but…the decline of the earth's ecosystems continue unabated."

There is also a school of thought that all these alarms and warnings are being made by myopic environmentalists, supported by exaggerated statistics, who want to spread the prophesy of 'Doom and Gloom'. "Our traditional knowledge about the environment is quite simply based on preconceptions and faulty statistics. Our doomsday predictions of the environment are not correct," says Bjorn Lomberg in his intriguing book, The Skeptical Environmentalist.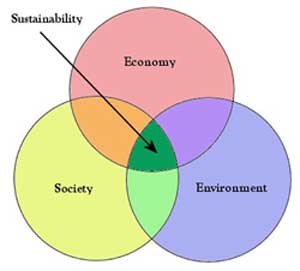 The debate will rage on as to who is right. Whatever we say or do, nature inevitably has an impact on the environment and will cause major changes to occur, over time, whether we like it or not. The ice age, demise of the dinosaurs, are all examples of how powerful nature is.

On the other hand, there is no doubt that we humans are definitely causing a great strain on the earth's natural resources. Therefore, whatever the skeptics may say, it makes a profound and good common sense to ensure that we minimize the negative impact we have on our environment.

At the same time, businesses today are driving the global economy like never before. Businesses large and small are having huge financial impact on all walks of life and ways of our life as well, while at the same time having an enormous and almost overwhelming impact on every facet of life on this planet.

Businesses have the ability to reach clients, personnel and the public at large to confront and correct some of the most serious environmental problems that humanity is facing. Therefore, businesses today have the responsibility to change the way they have been managing their businesses and to make some effort to 'put their shoulder to the wheel', towards helping this cause for environment.

Sustainability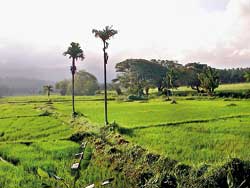 Sustainability, both in energy and environment activities, which was the sole custody of the environmentalists, has now encroached into the boardrooms of the corporate world. Today, most big companies embrace some form of sustainable practices, in some form or another, as a part of their social corporate strategy (CSR).
Sustainability generally has the three critical components of-

Economy (higher quality of life),
Society (to all people) and
Environmental (without destroying nature).

This is sometimes also referred to as the three Ps of sustainability – profit, people and planet.
A whole range of environmental problems that we face in society today can be traced back to have a root cause due to business.
Hence, making a business more environmentally sustainable and energy conscious is always a good and correct thing to do.
However, most often, the question is asked by the business world whether sustainability makes financial sense. It is commonly assumed that there will always be an added cost of environment 'premium' in pursuing and doing the right thing for environment conservation.

Therefore, businesses have to understand and be motivated as to why being more sustainable and environmentally conscious is good for their businesses.

There are certainly several very strong and compelling reasons as to why a business should be more environmentally sustainable.

Cost saving

Operating a more efficient and 'cleaner' business can result in dramatic cost savings in energy, water and material inputs, which may otherwise have been overlooked. It is estimated that undertaking some basic 'good housekeeping' practices will save a business at least 10-15% of operational overheads right away.

With energy costs rising rapidly (at a much higher rate in Sri Lanka than the global average) new technological applications and alternative energy sources, which were hitherto not economical, are now beginning to make greater financial sense. A case in point is photo voltic electricity generation. Up until now, this was far too expensive even to consider, because of the high cost of the solar cells, resulting in more than a 15-year payback.

However, today, with the rapidly rising cost of electricity and the advancements in technology allowing 'net metering' by the CEB/LECO (which effectively removes the necessity of large battery banks for storage which added a good 30-40% to the overall cost of the scheme), photo voltic generation is worth a serious second thought.

Waste reduction

A detailed analysis of the waste generated by a process will show business managers the true cost of waste. Cutting down on waste therefore has a direct impact on costs, while at the same time helping the environment. Recycling waste produced is another important facet in the now famous 3 R principle of Re-duce, Re-use and Re-cycle.

The real cost savings are made by moving back 'up' along the production processes to reduce the production of waste at source itself ('nip in the bud') which will then result in reduction in more costly 'end-of-pipe' treatment.

Employee motivation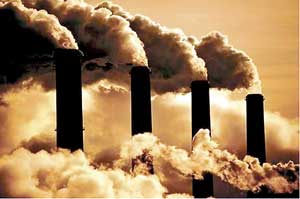 A 'greener' business culture can have a very positive effect on employee motivation and moral. People will feel more loyal and proud to work in a company that is making every effort to operate in a cleaner environment, in an honest and progressive manner.
Customer loyalty

As much as greening a business can have a positive impact on employees, it can also instill a sense of loyalty among its customer base, by holding true to the mission of creating an environmentally sustainable and ethical business.

Most customers are today much more environmentally 'savy' and are concerned about global warming, climate change and damage to the environment. In pursuing 'green business' practices, the company will develop customer trust that will enhance its reputation in the industry and community.

Competitive advantage

Michael Porter's competitive advantage still plays a major role in business success. Greener businesses operate on a more efficient and stream-lined manner, where overall operating costs are often less than that of competitors, who do not practice such principles. Therefore, it stands to reason that 'greener businesses' will have a distinct competitive advantage in all spheres of its business.



Social responsibility



Today, with rising public opinion, there is a need for businesses to be more transparent and ethical in what they do. Hence, going green is one of the best methods by which a company can show its commitment toward corporate social responsibility.

Many companies are now beginning to include a 'sustainability report' in their statuary annual report. The Global Reporting Initiative (GRI), a structured and standardized format for sustainability reporting is steadily making inroads into formal corporate reports.

In Sri Lanka also, a few of the larger corporates have already started this form of reporting, which will soon become an international standard (the Ceylon Chamber of Commerce conducted an awareness programme for the first time in Sri Lanka late last year on GRI reporting, in association with the Chamber of Indian Industries-CII).

Historical perspectives

Sustainability and 'greening' businesses is not a new idea or concept. It has been around, in different forms for a long time.



Pollution prevention



One of the earliest manifestations of greening a business was the concept of pollution prevention. This simple idea was that it is cheaper and easier to prevent pollution in the first place than to treat it, dispose of it or handle it later, whether at the smoke stack, the landfill or the end of the pipeline.

Cleaner production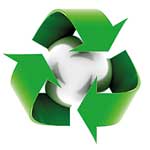 This focus on pollution prevention led businesses to examine cleaner production methods. Introduced in 1989 by the United Nations, 'Cleaner Production' is the UN term for reducing the environmental impacts from processes, products and services by using better management strategies, methods and tools.

Preventive approach

This is an adoption of the earlier concept of pollution prevention and reducing pollution at its source- i.e. source reduction.

Life-cycle approach

Cleaner production techniques require a holistic approach that looks at all phases of production throughout the life of the product, from the manner in which its raw materials are obtained, to its actual production processes and on through its distribution, sale, and eventual disposal. From this stemmed the next phase of the 'life cycle' approach to sustainability.



Lean manufacturing



A related concept, lean manufacturing, was initially developed by Toyota to minimize waste in its production facilities. Toyota identified seven separate sources of waste: Defective products, overproduction of products, unnecessary transportation and delays in production or time spend waiting, inventory waste, unnecessary motion in the production process and over processing of materials.

(The writer is a senior tourism professional and was the former Chief Executive Officer of Serendib Leisure Management Ltd. and immediate past President of the Tourist Hotels Association of Sri Lanka (THASL). He was also on the board of Sri Lanka Institute of Tourism and Hospitality Management. He is now attached to the Ceylon Chamber of Commerce as Project Director of the Greening Hotels SWITCH ASIA project. He is a keen environmentalist and wildlife enthusiast)

(To be continued tomorrow)

---
Add comment

Comments will be edited (grammar, spelling and slang) and authorized at the discretion of Daily Mirror online. The website also has the right not to publish selected comments.

---