---
By Ravi Balakrishnan
A car commercial prominently featuring a child hits the market in 2011 to a tepid response. Advertising industry sources believe the child was included purely because kids score well in ad pretesting. If the pretests were anything to go by, both client and agency believed they had a blockbuster on hand. However, a year later, the brand revamps its communication, featuring a youthful bunch of friends embarking on a spontaneous road trip.
A prominent Indian FMCG receives ideas for commercials from competing agencies during a pitch. It then runs these through ad pretesting programmes. The enthusiasm with which the scripts are greeted is among the factors in deciding the agency partner it opts for.
Two films from an agency are up for research. The creative director who is present at the pretesting session is shocked to hear one of the scripts which features a scene in a restroom being referred to disparagingly as "the toilet film." No consumer, he argues, will claim a preference for a film with such a descriptor.

Almost every ad person with a few years (or maybe even months) in the business has some research related horror tale to narrate. Of late, a number of the stories are focussed around ad pretesting. It's a process in which scripts in the form of animatics or in rarer cases, a rough cut of the film are presented to consumers for their feedback.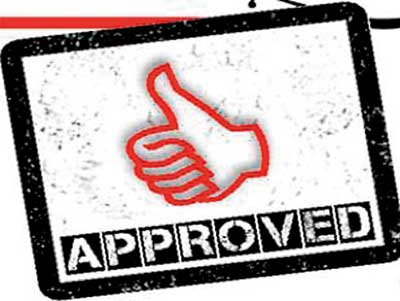 In its Golden Age
Always popular with the multinational FMCG companies, pretesting is now in its Golden Age. "Its growth has been much higher than the overall growth of the market research industry," admits Vivek Gupta, senior vice president of research firm IMRB. And it's not just the usual suspects like FMCG, but telecom, automobiles, retail, clothing and financial service brands who've all been recent converts. Some of this has been a natural progression. Says Shubhranshu Das, executive director and head of Ipsos ASI, India "Previously you were talking to the consumer but now you need to build a dialogue. As brands extend their reach the nuances change."

The vast majority though just blame it on the recession. Among the largest gainers is Millward Brown whose Link is widely acknowledged as the most popular pretesting regimen. Says Muder Chiba, Millward Brown's managing director - Mumbai and chief marketing officer, India region, "In a slowdown, people do not have enough money to throw around. Many marketers start focusing on getting a metric-driven culture. The second reason is getting discipline in the fuzzy areas of branding and communication." Adds Gupta, "The need to monitor every rupee spent and being sure about airing the most effective campaign has led clients to be more favourable to pretesting rather than a post mortem (post launch) when the money is already spent on an ineffective campaign."

However the discipline has almost no fans in advertising. It's successfully managed to infuriate both creative types who swear by instinct as well as planners and suits who see in pretesting a direct challenge to the rigour they apply to business. Says Ambi Parameswaran, executive director and CEO, Draftfcb + Ulka, "If this test is all it takes, why is there a need for anyone other than writer and research agency? Why go through three rounds of meetings with a client, arrive at a script that all of us love and then bury it, if it fails research? It's effectively saying your judgment is worth nothing." A small panel of 200 consumers in a single city is starting to wield a disproportionate amount of influence and often end up determining whether a film gets made or scrapped.

Research difficult
Besides, some films just cannot be researched. Maverick director Michel Gondry is famously said to have walked into a pre production meeting with Smirnoffempty handed, claiming the film was all in his mind. What he went on to make, a melange of action sequences that all start with a view through a Smirnoff bottle went on to become one of the most iconic ads for the brand. Citing this tale, Abhijit Avasthi, national creative director at Ogilvy argues, "I believe if you ask the man on the street to name 10 commercials, 8 of those will be ones that have not been researched." He believes that animatics and storyboards, the stock in trade of pretesting can never convey the scale and scope of a finished film. Nor can they be used for off kilter scripts like Vodafone's Zoozoos.

Chiming in is Sunil Kataria, EVP - marketing, Godrej Consumer Products Limited, "If you were to consider theHrithik Roshan ad for Cinthol from 2008 versus 2012's Alive is Awesome — the scale of visuals in the latter creates the cut through. No matter what you do in animatics, conveying that is impossible. Ads that are clearly about product led benefits are more researchable."

According to the ad men, a number of ads fail in spite of pretesting. They see in this evidence of some disturbing trends. The first is that a lot of advertising that passes muster is of the plain vanilla variety which makes no discernible impact on the consumer. The second is that pretesting is often done asking the wrong questions and for the wrong reasons. And the third is that it is a cynical exercise by some clients to not accept personal responsibility for a disastrous campaign, having ticked a box that exonerates them. Avasthi says, "There are marketers who use it purely to save ass and there's no hope for them. There are systems that reward taking risks and others that reward not failing. It depends on which system you are with. Only the really intelligent guys know what to filter."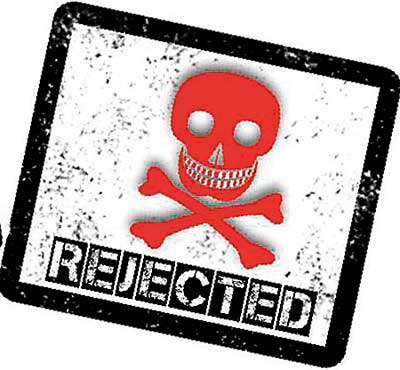 Ad agencies claim to welcome pretesting geared at fine tuning commercials and alerting them to cultural nuances. Some marketers like Godrej claim to be more creative-friendly and don't do the "go /no go" research as a matter of policy. However given that marketers are backing pretesting all the way through, it looks like advertising agencies have little choice in the matter. Both independent studies by brand owners and of course by research agencies themselves indicate that pretesting has the desired results. If a film that emerges from this process is almost never a clutter busting, Cannes Lion sweeping masterpiece, it's not something that bothers either client or researcher. Says Nilanjan Mukherjee, head - marketing, personal care products, ITC"We engage extensively in pretesting. It has helped uncover significant insights in brand communication such as identifying high points of interest, effective product demonstrations and the role of celebrities and children in delivering higher interest and persuasion."

If there's anything to be optimistic about, it's the fact that research driven companies like P&G and Unilever are also starting to be counted among the most creative. A spokesperson for P&G says, "We believe research encourages creativity. It gives us that deep, strong insight into our consumers' everyday life which enables our teams — both at P&G and our agency partners — to come up with breakthrough innovation. Strong business results reinforce this." Research for instance helped P&G determine that its communication on Project Shiksha, an education driven initiative needed to change. Consumers wanted to know the real impact of their contributions, rather than be reminded about how they could contribute. Says the spokesperson, "Pretesting is an opportunity to stop, introspect and make modifications to strengthen our communication."

However with several marketers including the ones new to the process still using it as a final arbiter on the life and death of a script, frustrated creative people are starting to create ads exclusively meant to score well at pretests (see box). A grim Parameswaran says, "Scams are a by-product of a system where a creative guy feels he cannot get an interesting ad through."

Beat the test
Let's assume you've got a huge ad pretest coming up. It's giving you the jitters you thought you'd left behind for good with the last college exam. Except several creatives in the know claim to have figured how to game the system at least some of the time and let a script sail through with minimal damage. The caveat being the jury is still out on this from a marketer and research agency point of view. Keep in mind there are no carved in stone rules or a 100% success rate, but here are some of general guidelines.

If the marketer has demanded script options, don't fret. There are still ways of getting your favourite film made. A creative at one of India's biggest agencies vividly recalls the time two of his scripts went in for test at the animatic (a roughly animated storyboard of the main film) stage. It was highly likely that the plain vanilla script would score better than the more radical idea. And so the creative claims he slipped in an Amitabh Bachchan clone doing the voiceover for the idea he preferred. Sure enough, it scored better at testing. Even if a celebrity is beyond your grasp or perhaps irrelevant to your script, their equity with the audience can still be leveraged.
It's not too hard to find people in the industry who believe that the best TV script from a pretesting point of view will include all of the following: a celebrity, a child and a dog. While one cannot really recall an example which foists all three on a viewer, it's no secret that children especially babies, pets and celebrities or judicious permutations and combinations of these do very well at pretests. So try to include a precocious tot chiming in with some bon mot, an aww' inducing mutt (real or animated) or see if you can replace a generic model with a cricketer or Bollywood film sensation du jour.
Sure, we said something very similar when we were telling you about the best ways to win an award. But given the multiple benefits it offers, try to make a friend of your client. Brand managers and CMOs even in notoriously process driven organisations have been known to flout company policy when it comes to ideas they are personally passionate about, signing off scripts that failed the pretest, or modifying the parameters it's being evaluated against, so it does better. Just make sure that the film you create is worth the risk of bucking the system.

According to the ad men, a number of ads fail in spite of pretesting. They see in this evidence of some disturbing trends. The first is that a lot of advertising that passes muster is of the plain vanilla variety which makes no discernible impact on the consumer. The second is that pretesting is often done asking the wrong questions and for the wrong reasons.

(Courtesy Economic Times)
---
---
Add comment

Comments will be edited (grammar, spelling and slang) and authorized at the discretion of Daily Mirror online. The website also has the right not to publish selected comments.

---