---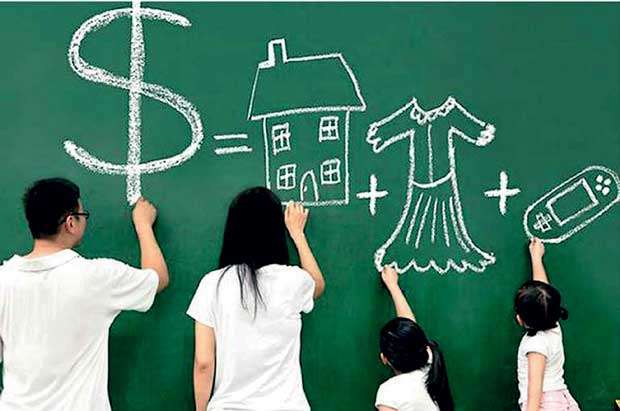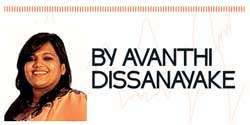 The '10 Year Challenge', Facebook's latest social media phenomenon, has taken the Internet by a storm. People are posting a picture from 10 years ago alongside their current profile picture or some other photograph and the transformation through the decade is remarkable. True, people have changed quite a lot over the last 10 years; not only people but countries also have advanced, developed and diversified.

If Sri Lanka were to participate in this challenge, it would be quite evident that the country has undergone a number of significant changes post-civil war. According to the Centre for International Development, at Harvard University, Sri Lanka has seen remarkably strong growth over the last three decades, given the conflict it faced from 1983 to 2009. In one of its research reports, Institute of Policy Studies points out that significant gains have been made on the macroeconomic front over the last decade to support Sri Lanka's steady growth.

Today, public finances are in much better shape and the monetary policy has been largely effective in restoring price stability. New roads, highways, schools, universities and other infrastructures have been added over a period of time to boost the economy as well as the interest of potential investors. And the list of developments will continue to show how Sri Lanka—amidst many social, political and economic rough patches—has changed as a country during the last decade.

Less focus on financial literacy
While the general literacy levels have upsurge from 2009-2019 (latest UNESCO statistics show that the country's adult literacy rate stands around 92 percent), there is a pertinent question that needs to be addressed on a serious note: has Sri Lanka made great strides to increase the level of financial literacy over the last decade?
A report released by the rating agency Standard & Poor's and the World Bank—the Standard and Poor's Ratings Services Global Financial Literary Survey — points out that South Asia had the lowest share of financial literacy; a staggering two-thirds of people surveyed failed a rather simple five-question list on basic financial concepts.

According to this report, about 65 percent of adults on average are financially literate in advanced countries but in Sri Lanka, it is about 35 percent. Sri Lanka has the highest gap between print literacy and financial literacy in the region. Further evidence shows that Sri Lanka's low financial literacy is spread across all social strata from the poor to the professionals.

In any economy, financial literacy resonates greater importance. It is considered an important adjunct for promoting financial inclusion, financial development and ultimately financial stability. Financial literacy can broadly be defined as the capacity to have familiarity with an understanding of financial market products, especially rewards and risks in order to make informed choices.

It refers to the ability to make informed judgments and to take effective decisions regarding the use and management of money. It is also regarded as an important requirement for functioning effectively in modern society. Trends in retirement income policies, work patterns and demography suggest its importance can only increase in the years ahead. Raising financial literacy supports social inclusion and enhances the well-being of the community.

So, why a less-significant portion of Sri Lankan adults, with its high adult literacy rate, was only able to correctly answer the questions on basic financial concepts? In Sri Lanka, we hear so many stories about illegitimate financial institutions operating in the country outside of the country's legal framework. By targeting financially-illiterate sectors of the social pyramid, these organisations offer people loans with high-interest rates or mobilize high-interest paying deposits.

What happens is that people opt for short-term needs rather than putting aside some time to understand the long-term consequences of their decisions because of their lack of financial knowledge. This financial illiteracy opens many avenues for people to go for 'quick solutions', which would drag them to deeper problems. People, when they are in financial stress, do not realize that quick money is not the solution to the problem but the lack of knowledge on financial matters.

Common man becoming a wiser investor
This is why the need for financial literacy in Sri Lanka is even greater today considering the low levels of literacy and people in rural areas, who still remains out of the formal financial set-up. While financial literacy can be seen as the first step toward the alleviation of poverty and development, the increasing number and complexity of financial products, the continuing shift in responsibility for providing social security from governments and financial institutions to individuals and the growing importance of individual retirement planning make it imperative that financial literacy is provided to all in developing countries like Sri Lanka.

Wealth creation for the investor and the economy will remain a distant dream unless the common man becomes a wiser investor and is protected from wrongdoings. We need to convert a country of savers into a nation of investors. Everyone saves money for future needs but the approach most of the time is to save surplus money without preparing household budgets, without prioritizing personal financial goals, without properly allocating investments in different asset classes and without understanding the
real rate of return.

Financial education primarily relates to personal finance, which enables individuals to take effective action to improve overall well-being and avoid distress in financial matters. Hence, improvement of financial knowledge of households is necessary for them to participate continuously in financial markets. Financial literacy plays a vital role in the efficient allocation of household savings and the ability of individuals to meet
their financial goals.

Financial literacy thus goes beyond the provision of financial information and advice. It is again a major issue for financial markets as it both drives and distorts investment behaviour. It empowers the common person and thus reduces the burden of protecting the common person from the elements of market failure from a regulatory perspective.

Financial literacy can make a difference not only in the quality of life that individuals can afford but also the integrity and quality of markets. It can provide individuals with basic tools for budgeting, help them to acquire the discipline to save and thus, ensure that they can enjoy a dignified life after retirement. Financially educated consumers, in turn, can benefit the economy by encouraging genuine competition, forcing the service providers to innovate and improve their levels of efficiency.

Presently, Sri Lanka's banking and financial sector is actively engaged in educating people about financial literacy and its impact on society. While government-led organisations, including the Central Bank of Sri Lanka and Colombo Stock Exchange leads the way by conducting several knowledge-sharing programmes on creating awareness about the topic, private banks have also taken the initiative to conduct a number of financial literacy awareness sessions across the country. These steps need to be greatly admired and the focus needs to be further strengthened to amplify the impact of these awareness initiatives. With gradual steps being taken to improve the present situation of the country, there is still a desperate need to establish professional financial planning standards, inculcate financial literacy and create suitable redressal mechanism for local and global investors. This will not only help people to make responsible use of credit and money but also empower them to take informed financial decisions that may affect their families and future.

Will Sri Lanka be able to defy the challenges and become a nation that would rank among the countries who have the highest percentage of financially literate adults?
(Avanthi Dissanayake is a veteran investment banker who counts over 16 years of experience in the industry)