---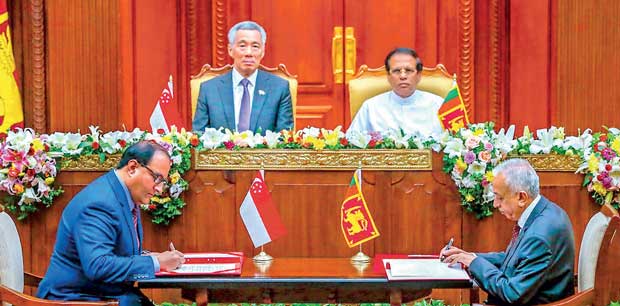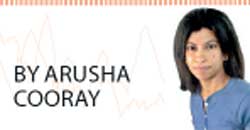 Sri Lanka and Singapore signed the Sri Lanka-Singapore Free Trade Agreement (SLSFTA) on January 23, 2018. This is a comprehensive free trade agreement which covers goods, services, e-commerce, telecommunications, foreign direct investment, intellectual property and public procurement.

Under the SLSFTA, Sri Lanka will progressively dismantle tariffs on 80 percent of Singapore's exports over the next 15 years. This agreement is a significant step forward towards establishing stronger economic and political ties between the two nations.

In 2017, Sri Lanka's bilateral trade with Singapore was valued at US $ 2.7 billion, accounting for approximately 2.5 percent of gross domestic product (GDP), while Singapore's trade with Sri Lanka was 0.5 percent of Singapore's GDP. Singapore is Sri Lanka's eighth largest trading partner, while Sri Lanka is Singapore's 37th largest trading partner.

It is anticipated that this agreement will increase the volume and value of Sri Lanka's exports through new production possibilities and access to new markets. The SLSFTA additionally has the scope for enhancing competitiveness through reduction in input prices and access to finance. Sri Lanka currently runs a trade deficit with Singapore. This agreement will potentially help Sri Lanka to narrow its trade deficit with Singapore.
Sri Lanka's exports to Singapore are currently dominated by trade in goods. The SLFTA also presents opportunities for expansion in services. Sri Lanka's overall trade in services is relatively low (13 percent of GDP), compared to Singapore's trade in services, 103.4 percent of GDP in 2016.
Despite the rapid increase in Sri Lanka's service exports such as tourism, tourist arrivals from Singapore comprise only 0.93 percent of total tourist arrivals to Sri Lanka. The SLSFTA thus has the potential for broadening trade in services including tourism, telecommunications, transportation, education, hospitality, health and finance among other areas.

The removal of tariffs will further increase business opportunities for local enterprises, providing greater access to import and export markets and entry into new markets. Increased competition and access to a wider variety of markets will also benefit consumers through greater choice and lower prices.

Sri Lanka however, needs to be cautious of not becoming a dumping ground for imports coming from third party (non-SLSFTA) countries attempting to evade tariffs through Singapore.

Turning to investment, Singapore is Sri Lanka's fourth largest investor, preceded by China, Hong Kong and India. Foreign direct investment (FDI) into Sri Lanka from Singapore accounted for 5.3 percent of GDP over 2014-17.
Under the SLSFTA, Sri Lanka will progressively dismantle tariffs on 80 percent of Singapore's exports over the next 15 years

While FDI into Sri Lanka has exhibited a rising trend, Sri Lanka attracts disproportionately only a very small proportion of FDI (US $ 0.09 billion in 2015) compared to its regional counterparts (Singapore US $ 65 billion in 2015).

Despite the fact that a number of Singapore companies have set up affiliates in Sri Lanka in sectors including food and beverage processing (Prima Ceylon (Pvt.) Ltd), infrastructure development (Shing Kwan Group, Next Story Group), construction (WohHup, Ley Choon), security (Certis Cisco) among others, the greater predictability provided by the SLFTA presents possibilities for further integration through financial markets and capital flows.

The FDI inflows will deliver significant gains for Sri Lanka in the form of technological know-how, innovation and investment in research and development. The entry of foreign affiliates into the downstream sector can also create an increased demand for local inputs.
While FDI inflows can lead to skill development and productivity increases for local firms, Sri Lanka should be mindful of not engaging in harmful bidding wars for FDI, which can lead to a 'race to the bottom', eroding the country's tax base and channelling public expenditures away from priority sectors.

The SLSFTA is Sri Lanka's first treaty which covers government procurement, permitting Singapore companies and state-owned enterprises to bid for projects. This agreement can help the government to cut down on spending by increasing supply sources of goods and services and create greater competition for government procurement.

The agreement also provides a basis for strengthening bilateral cooperation mechanisms on electronic accreditation procedures and paperless trading and improving mutual commitments on intellectual property.

Trade agreements also have an important bearing on labour standards. Currently, of Sri Lanka's total labour migrants, 0.5 percent are employed in Singapore. This agreement can generate greater employment opportunities for nationals of both countries and lead to improvements in labour standards through the exchange of best practices.

While the SLSFTA provides an important platform for pursuing trade negotiations with other countries in the region and mechanism for accession to the Regional Comprehensive Economic Partnership, the expected effects of the SLSFTA will depend to a great degree on the adoption of complementary institutional structures and policies.

Currently Sri Lanka ranks 111 on a scale of one to 190 on the World Bank's Ease of Doing Business Index as opposed to Singapore, which ranks two on the Index (where one stands for high ease; securing construction permits, registering property, obtaining an electricity connection, etc.).
Despite the fact that government regulation is important for protecting the needs of local industry, increased transparency and government accountability are necessary prerequisites for increasing efficiency in public procurement and fostering entrepreneurial activity. While the benefits of FDI include the transfer of new technology, managerial skills and innovation, FDI inflows do not automatically ensure technology spill-overs.
Studies suggest that FDI will have positive spill-over effects on an economy only in the presence of a minimum threshold of human capital, well developed infrastructure facilities and strong economic fundamentals. Therefore, in order to attract larger FDI inflows and achieve the full potential of FDI, sizable investments in infrastructure and skill development are required over the medium term.

The experience of Taiwan and Korea highlight the significance of local technology creation led by the government, which resulted in technology diffusion to local firms and positive FDI spill-overs.

Similarly, fiscal consolidation and monetary policy focusing on maintaining low and stable inflation are important prerequisites for Sri Lanka's success to not only realizing the full benefits of the agreement but also future tariff negotiations with other nations at a bilateral and broader regional level.

Maximizing the benefits of this agreement will thus require increased policy coordination not only between the two countries but also within Sri Lanka, between the policymakers, private sector and government.

(Dr. Arusha Cooray is Professor of Economics at the Nottingham University Business School Malaysia)