---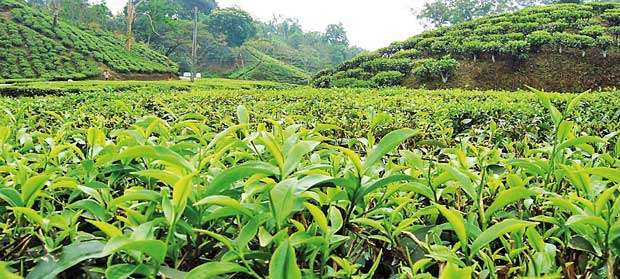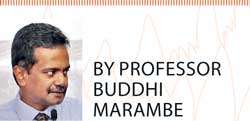 Despite some politicized rhetoric and limited debates on the far fringes of the global scientific community, all of humanity's scientific experience and observations have proved beyond any shred of a doubt that climate change is not a myth, and never was.

Naturally, we must take all necessary measures to understand how we as a species have contributed to these changes. However, it is perhaps equally if not more important for individuals, communities, and nations across the globe to commence exploration of all practical methods of mitigating their contributions to climate change, while simultaneously evolving and adapting economic and social structures to face these drastic changes in the years to come.

How did we get here?
Today, modern science has proved that the Earth does naturally experience a marginal warming effect without which, the global temperatures would have averaged approximately negative 16 degrees Celsius.

This natural warming process persists today. However with the rapid spread and development of industrialized human civilization, the rate of warming has accelerated at a completely unprecedented rate that is totally independent of the natural warming effects. This is without doubt the result of man-made climate change.

This understanding was most recently manifested in the Paris Agreement, which saw for the first time not only an acknowledgement of man-made climate change, but also the acceptance of a binding agreement among all of its signatories – including Sri Lanka – that entails a commitment to limit global warming to 'well below 2 degrees Celsius compared to the global temperature that prevailed in the pre-industrialized era by the end of 21st century.

Current Sri Lankan strategies to climate change
Most of the work that has taken place in Sri Lanka on climate change has been focused on adaption with a particular focus on the agricultural sector, however following the Paris Accord; there has also been a greater focus on reducing our own contributions to climate change. However, given that Sri Lanka's total contributions to climate change are comparatively low while our vulnerability is disproportionately higher, the bulk of our strategies remain focused on adaption over mitigation.

Sri Lanka's agriculture sector is fundamentally linked to our history, our culture, and our economy, and given that there is indisputable evidence to the fact that climate change has the potential to drastically disrupt food security, adaptation is an absolute priority for all Sri Lankans. Over the short term climate change translates to extreme variations in rainfall patterns – which we have already experienced over the past three years. Parallel to these effects, we can also expect increased average temperatures, both during the day and night.

Naturally, means that we will find the heat more uncomfortable, even at night, but what is more of a problem is the fact that average night time temperatures have been increasing faster than the average day time temperatures – which has serious implications for agricultural production.

Photosynthesis is a process that only takes place in the presence of light, and it is during this process that atmospheric carbon dioxide is fixed by plants to produce carbohydrates to produce energy. In the night, plants stop photosynthesis and start respiration which essentially uses the carbohydrates produced during the day-time.

The increased night time temperatures results in increased rates of respiration. As the gap between average night and day temperatures narrows, the food reserved of plants would get depleted resulting in low plant productivity. Crops such as potato are mainly grown in cooler upcountry areas and in the Jaffna peninsula because it requires a minimum day-night temperature difference of 8-degrees Celsius for potato tubers to initiate and grow.

Similar principles apply to perennial crops like tea, rubber and coconut. It was initially thought that the overall impact would not be too harsh, given that the optimal temperature for tea is around 22 degrees Celsius, and a 1.5 degree Celsius increase would push average temperatures closer to that optimal range. However such arguments did not factor in the impact of the narrowing day-night temperature gap, meaning that any production gains from marginal increases in temperature will likely be offset such other factors.

In the case of rubber, increased day-time temperatures – especially in the early morning - have been shown to have a negative impact on latex flow rates while extended periods of heavy rainfall negatively affects the quality of latex produced. Similarly with coconut, the average size of coconuts will reduce, as the average temperatures continue to rise.

All of Sri Lanka's crops – perennial and annual alike – will directly and indirectly be challenged by climate change. The degree of impact may vary somewhat from one crop to another but eventually, we will see serious repercussions for food security, and overall economic productivity.

Lessons from past to map better future
While the challenges that we will have to grapple in future are extremely serious, our country's future does not have to be bleak. From the mapping of climate change that we have done so far, we can reliably predict that existing weather patterns are going to become more extreme, meaning that our dry zones will continue to experience even more severe droughts while the wet-zone will receive even larger volumes of rainfall.
Moreover, we have made already made certain irreversible changes to our eco-systems with the establishment of commercial-scale agriculture and plantations. Any further development must surely facilitate feasible plans for how these cultivations are to be best managed to minimize any negative impacts while harnessing these resources to their sustainable maximum with the natural end goal of ensuring food security and economic prosperity for the people of Sri Lanka.

Utilizing information and technologies at hand
In order to accomplish this goal, it is vital that we utilize all the credible research, and scientific data available to us to take decisions that will ensure the future of our agriculture industry for generations to come.

The good news is that already we have enough data before us to have a fairly reliable understanding of what changes are coming over the short to medium term. Hence it is now vital that the government join together with all stakeholders to have a scientifically informed discussion about these very serious issues, in order to establish a clear set of policy guidelines. Whatever we do next, we must lead to pragmatic, no-regret solutions moving forward.

For example, Sri Lankan scientists have after much difficult work, managed to produce a strain of rice that is more tolerant to drought conditions and this is a truly remarkable achievement, but if hypothetically, such strains only perform in drought conditions, and does not perform as well in conditions of heavy rain, then we will have a serious problem on our hands.

On the other hand, if we decide that such issues mean that we should simply abandon all research on drought tolerant rice, that will be an equally irresponsible move, given what we know for certain already about the impact of climate change in dry areas. The solution requires balanced pragmatic policies.

Taking the example of tea, the need for development of new tea cultivars is frequently cited as a solution to the industry's present and future challenges. While this is certainly an important part of the ultimate solution, we must keep in mind the fact that it usually takes as long as 25 years for a new cultivar to be developed. The much awaited drought-tolerant tea cultivars, named TRI 5000 series, were released during early 2017, highlighting foresights the TRI scientists had in terms of tackling climate change.

Diversification and need for agro-ecological intensification
Moving forward, unproductive tea land must be diversified into alternative crops better suited to the land on a case by case basis. The costs of maintaining unproductive tea lands could instead be diverted into further raising the quality of more productive areas.

In essence, if the land is good for tea, then plant tea, and if not look for more suitable alternatives and support tea as well. The same principle applies to all of our perennial crops from rubber to coconut and oil palm.

One solution cannot and will not fit every plantation. We have to understand that the world is changing, and economics and politics along with it. At present, political change and climate change where both are man-made have tended to have the same kind of negative impact. However, moving forward, the latter is now inevitable while the former is still a choice.

Sri Lanka today has 46 agro-ecological regions, 7 agro-climatic regions, and 3 climate zones, and our island is a true ecological wonder of biodiversity and so it seems quite obvious that we need to find ways of harnessing existing cultivated land in the best way possible while strictly preserving and enhancing our natural wilderness.

Out scientists have already carried out extensive mapping of the island's agro-ecological regions and its flora and fauna, and what is left to do now is to utilize this data and land use maps to identify the most suitable types of crops and animals for a given region.

Impact of banning glyphosate and need for evidence-based policy
Unfortunately Sri Lanka has a long track record of disastrous policy interventions in the agricultural sector, almost all of which have been informed by the emotion and passionate rhetoric of politics, and while it could perhaps be argued that there is an appropriate time and place for such tactics, we must all stand up as a nation and acknowledge the fact that when decisions are required on technical subjects; they must be taken by people who have the capacity to fully understand the subject which they are dealing with.

Year 2016 and 2017 have been the worst hit years in terms of drought. The countries experienced failure of three cultivating seasons for the first time in our life.

During this time, especially in 2016, tea production was also negatively affected, and with the totally unexpected introduction of the glyphosate ban, the impact of negative weather was worsened even further. This policy was implemented purely on speculation that the substance was connected with the on-going outbreak of Chronic Kidney Disease of uncertain etiology.

Proponents of the ban made all kinds of wild claims that the application of glyphosate in up-country areas passed through the soil to mix with the Mahaweli river and move to the dry zone, despite the fact the first case of CKDu came from Padaviya area, which receives no water from the Mahaweli whatsoever.

The truth of the matter is that glyphosate has the lowest soil activity in the presence of organic matter, of any chemical weedicide in use today, and by the time any residues have reached any water systems, they have already been diluted and filtered out through the complex soil structures extensively. Furthermore, glyphosate has an extremely low level of mammalian toxicity among the pesticides used in agriculture.

LD50 is a universal measure of mammalian toxicity, Higher the LD50 value, a larger amount of a given substance is required to constitute a fatal dose. To provide some context, nicotine – a substance which many Sri Lankans actively and/or voluntarily choose to put into their body as the active compound in cigarettes – has an LD50 of 1.2 milligrams per kilogram of body weight. The commonly used drug paracetemol has an LD50 of 340 milligrams per kilogram. The weedicide previously utilized in the agriculture and plantation sector - Paraquat - was a highly dangerous substance with an LD 50 of 150 milligrams per kilogram of body weight constituting a fatal dose.

In comparison, glyphosate has an LD50 of above 5,000 milligrams per kilogram. A formulation of glyphosate, which contain different additives, may have a different LD50 value to that of the chemical. It is all a matter of dosage, and without that context, any substance, can be considered dangerous; even a substance as life-giving water. Hence, we need to ensure that these products are used safely and ensure that the target of using such substances is achieved, while avoiding non-target effects.
This is why glyphosate is currently considered the safest chemical weedicide in use the world over. Moreover, we must keep in mind that climate change does not affect all plants equally. Perennial crops require constant maintenance to ensure their optimal productivity. Weeds are much more resilient to extremes in weather, and with hotter conditions, we can expect even greater challenges from weeds in future. Hence, it is vital that our plantations are not allowed to fall into disrepair, as the challenge of bringing them back to an adequate level of quality will require even greater resources and investment.

To state with complete certainty that these minute amounts of chemicals are responsible for CKDu despite having no clear evidence shows a startling level of irresponsibility on the part of our policy makers, and I blame them as well those scientists advised them entirely for misleading the people on this subject. There should have at least been some kind of proper evidence-based rationale provided and a discussion held to determine the truth behind these totally uninformed claims when the ban was imposed in 2015.
I speak of this issue not to just to advocate the removal of the ban on glyphosate, but instead to highlight the serious detrimental impact that these types of ad-hoc policy decisions – driven by the whims and fancies of the politically inclined – have had on the agriculture and plantation sector affecting our food security and national economy.

Particularly at a time when these sectors already face existential crises stemming from man-made climate change, we cannot simply stand by as time tested technologies are thrown away with not even the slightest thought being given to the provision of even an interim solution to sectors crippled by their removal. As for glyphosate, a time tested weed-control strategy, its' undue ban has further aggravated the impacts of climate change due to enhanced weed competition. We must have evidence-based policy decisions. It is still not too late to reverse the damage already done.

In that regard, I sincerely hope that our policy makers move forward only after taking into consideration all of the clear scientific evidence before them, and after having considered the advice of individuals who have the technical qualifications necessary to comprehend the scientific data needed to produce a rationale conclusion to the issue. We need our plantations, and our farms to be in their strongest possible position to face the gruelling challenges that lay ahead with climate change.

If we are to reap a rich harvest, we must make the best use of the technologies that we have at hand. Leaving aside the glyphosate issue, if there is any alternative substance that is more suitable to the requirements of the entire agriculture and plantation sector – including rice, maize and vegetable farmers as well all of the plantation sector, including smallholders – then the Government cannot rest until it has clearly communicated this fact to all stakeholders.

We have to look at the economic repercussions of our actions while being concerned about human health and environment. We have to be judicious in every decision we take, and if we simply use the best evidence at hand, I am confident that we will endure whatever hardships come our way.

(The writer is a qualified expert in Weed Science. Professor Buddhi Marambe serves as Chairman of the Board of Study in Crop Science, at the Postgraduate Institute of Agriculture (PGIA) at the University of Peradeniya)