---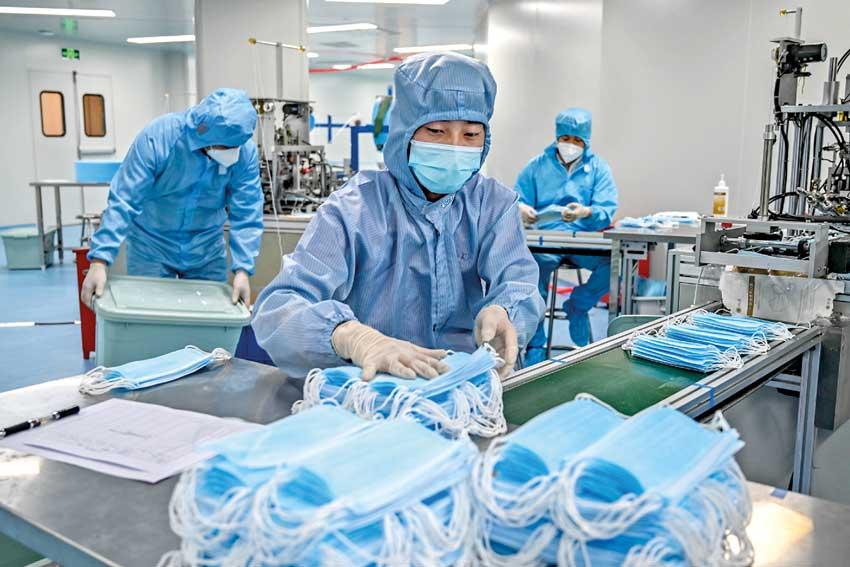 Global rush for personal protective gear has highlighted the weakness of the global supply chain (Photo: ADB)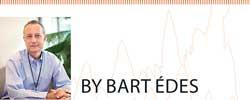 The emergency created by COVID-19 has stimulated innovation, creativity and novel ways of structuring tasks, organisations and systems. In the midst of this worldwide crisis, it is hard to assess what temporary measures will become more permanent - or will morph into something else.

But we need to consider what might come next, when the light at the end of the tunnel becomes an open sky. As our eyes adjust, we may find ourselves somewhere vaguely familiar but at the same time, distinctly different than what we knew only months ago.

Let's start with supply chains, which have been seriously rattled during the pandemic. In the first months of the year, governments adopted a flurry of restrictive measures to curtail the spread of COVID-19. Demand plummeted and economies contracted as nonessential businesses were closed, travel bans imposed and cross-border
movement curtailed.

The result was a severe disruption of the networks between many companies and their suppliers. Nowhere was this more visible than in the markets for essential medical and health-related goods, including personal protective equipment, ventilators, COVID-19 testing kits, medicines and disinfectants. Where supply chains for these precious goods remained functional, demand exploded, leaving many prospective buyers frustrated and desperate.

In the United States, where I am based, local, state and federal authorities frantically searched for supplies, often looking to Asia to fulfil the urgent new requirements of overwhelmed hospitals and other health facilities.

Companies around the world saw once reliable supply chains suddenly fail to deliver in sufficient quantities. They have begun to reduce their dependence on current suppliers to lower the risk of interruptions to business continuity. Among the developments we may see in the coming few years is a diversification of sourcing and a proliferation of shorter supply chains. These trends will be given further impetus by trade conflict between the United States and People's Republic of China and a move by Japan to repatriate production facilities now in the People's Republic of China.

As economies reopen and recover, look for expanded trade among the seven signatory countries that have ratified the Comprehensive and Progressive Agreement for Trans-Pacific Partnership - a trade accord that excludes both the People's Republic of China and United States.

The newly ratified US-Mexico-Canada Free Trade Agreement will result in more continental sourcing in North America. Further, tensions and protectionism in the global trading system will tempt more Asian manufacturers to build production facilities in one of the US-Mexico-Canada Free Trade Agreement partner states, substantially shortening the distance that manufactured products would have to travel to reach buyers. In an effort to meet urgent needs during the pandemic, the United States federal government has compelled some domestic firms to produce essential medical supplies, including swabs for testing and ventilators, as well as processed meats.
Numerous other companies, which have experienced a sharp drop in the demand for their products, have refitted their manufacturing facilities to produce items that are in high demand, such as hand sanitizer. American micro enterprises and small businesses are making personal protective gear.Enterprises that have expanded their product range may continue making newer products as COVID-19 wanes, since there will remain continued public concern over emergency preparedness. The ongoing pandemic has shown that current systems are unable to safeguard the supply of critical items in a time of crisis.

Intensified localisation of sourcing has become a global phenomenon in 2020. People confined to their homes and communities by government orders are looking close at hand to purchase household essentials. Some individuals have reacted to government restrictions on mobility by growing more of their own food or purchasing from friends who garden, thus creating new super-localised supply chains. Larger firms are contemplating whether the lower prices they pay for imported materials are worth the risk that long-distance supply chains will rupture again.

Other interests will also support more localised production. COVID-19 has had a destructive impact on employment and on the budgets of subnational entities. Local authorities will want to promote commerce in their jurisdictions to create jobs and replenish depleted public coffers. As attention begins to wander from COVID-19 to other societal concerns, climate change will again rise back up the policy agenda. Climate activists have noted that the carbon footprint of local sourcing is lower than purchasing products from afar. Consumer advocates may notice that local supply networks make it easier to enforce
quality standards.

Supply chains are constantly evolving. Yet the way in which COVID-19 has scrambled them in just a few months is perhaps unprecedented in peacetime. The pandemic has highlighted the fundamental shortcomings of the globalised model for supply. As a result, there may well be a lasting renaissance of local and regional supply chains, which - among other things - will mitigate the risks of future
global disruptions.
(Bart Édes is Representative, North America Representative Office, the Asian Development Bank (ADB))