---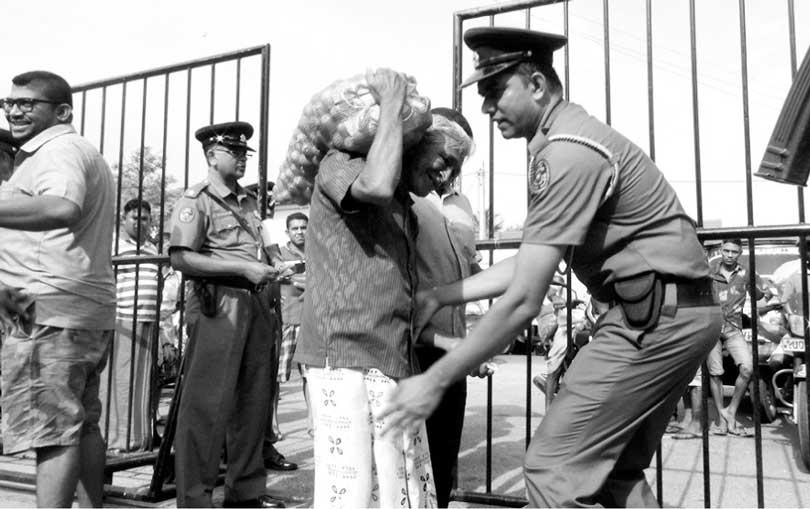 By Kanchana Kumara
Dambulla Police arrested 13 suspicious individuals last morning during a raid on the Dambulla Economic Centre.

Police said the individuals who failed to establish their identity or to show cause for frequenting the Economic Centre were taken into custody.
All entrance and exit points of the Economic Centre were closed during the search operation that lasted for more than three hours. One of the suspects was a Muslim who produced a driving licence belonging to a Sinhalese young man to establish his identity.

HQI Dambulla Police Sampath Wickremeratne said he would continue the search operations to provide protection to the Economic Centre. He said the 13 suspects were being further interrogated.