---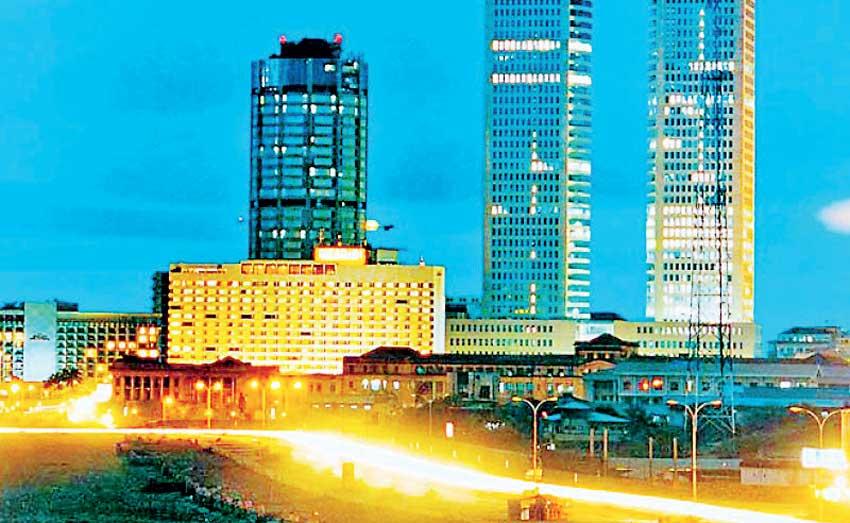 We implemented a proper methodology to defeat the threat of the coronavirus (COVID-19). Our next requirement is to win the economy by following an appropriate similar mechanism to overcome economic problems.

We are a small economy. We remember the president, recently addressing an expert group forum, stated that we need to research and observe how a series of small economies in the world has acquired economic development and apply their successful practices for the development of our small country too. This is a versatile advice.

It is true that the living standards of the people in Sri Lanka have improved to some extent during the recent decades, compared to that of in the past. Development activities that took place over the years have contributed to satisfy the basic needs of the people; some of these are food and beverage, housing, health, education, electricity and trade, etc.

However, the question we encounter is whether these achievements are sufficient for the people to spend a happy life. It appears that due to the unresolved issues, we are still stuck in the so-called 'vicious circle of poverty'.

As such, in order to come out of this circle and resolve the remaining issues, it is worth experimenting what economic and business administration methodologies that recently the developed countries have adopted to develop their economies, which is also the purpose of this article.

In order to solve the socio-economic problems in a country, lessons to follow from economics and business administration teaching are extremely simple. Actions required to promote a country's economy are not complex.

In economic theory, there are two types of resources, which can be used to promote an economy. They are human resources (labour) and capital (funds). Labour and capital are the main inputs for production.

By efficiently managing these two resources, a country can reap maximum benefits from businesses. In addition, to achieve an equitable social distribution of results, so generated by utilising these resources, the lessons from the concept of 'welfare economics' can be used.

Human resources
Of the two main resources, management of human resources is the first requirement in achieving economic growth. In order to improve the quality of human resources, we need a proper education and human resource training system.

It is necessary to arrange human resources to match with the modern world requirements. For this, it is required to implement the necessary reforms in the areas of education from school level to university and to other areas of professional training.

We need a system, which gives a technology-based education from school level to university level, involving research and development. A procedure has to be made available encouraging students to obtain this type of education and training.

It is worth noting here that the basic requirements, which may be useful in this regard, are highlighted in the Box Article 7 of the Central Bank annual report for 2019.

We need to avoid the frustration among the students by implementing a suitable planned education system in the country. It is to be noted that at present, there is a growing frustration not only among students but also among parents and teachers.

The school bag to be carried to school by the student is heavy. Our education system is a burden not only for the students but also for parents/teachers.

In Sri Lanka, there is a practice for the students to attend tuition classes after school hours that will go until late night. Students sometimes attend these classes even without having a proper meal for the day and after spending four to five hours on the road for transportation.

Amidst these, the student needs to attend to a heavy load of homework to take with him to school on the next day. There is no happiness in the student's life. This is same for teachers as well.

Students attend tuition classes may be due to their lack of understanding of the lessons taught at school or due to weaknesses in teaching. Appropriate measures are required to rectify these faults in the education system.

There is a growing need to upgrade the teachers' training too, facilitating for the students to obtain an education involving technology. Weaknesses in teaching the subject of religion can be shown as an example.

Students start learning the religion from grade one at schools. This goes until Advanced Level. When teaching this subject, there is enormous repetition in the syllabus. Despite learning this as a subject at school, students attend to learn the same at Dhamma school, during weekends.

In addition, they listen to religious sermons at temples or churches. Although students learn the same religion in all these ways, they do not practice religion as part of their lives in society. Students who go to society after completing school education do enormous irreligious activities.

Hence, the religion learnt at school has not been effective. As such, it appears that there is no help from the religion learnt at school. There is no religious thinking among the students when they mix up with society. It does not mean that we should not teach religion at school.

The need is a change of teaching methodology/syllabus in a useful way. We can consider countries such as China, Japan and Korea, which are Buddhist countries but are far ahead of us as far as business/economic activities are concerned. We need to learn lessons from those countries and design a useful education system not only for the subject of religion but also for other subjects as well.

These are the education reforms we need. Students who study at the universities also live in frustration. The university students do not know what they should do after their education is completed. Therefore, we need to revise our programmes for university education and those for professional training.

A need arises to make available an education system, which creates a group of people with a sound technical knowledge. This does not mean that every student should become a doctor/engineer/mathematician, etc. Even naturally it is impossible.

What we need at present is an education system involved with technology, which contributes to production. Such a system will be helpful for a higher economic growth. Countries such as Singapore, Korea, China, Malaysia and Thailand, in the Asian region, have been successful in achieving a higher economic growth by changing the way of their education and afterward labour utilisation practices.

China, for instance, technology is heavily employed for production from basic products of toys to heavy industrial products, such as vehicles, aero planes and ships, etc. These are the results of their education and related reforms.

As such, it appears that there is a need for making available a labour force by using a reformed education and training system. This manpower preparation is one requirement for economic growth.

Capital
Capital is the second resource we need to develop for a speedy economic development. If domestic resources (savings) are not sufficient, we need to obtain those from foreign sources.
I wrote in a previous article about the sources in obtaining foreign capital. Increase of exports of goods and services, obtaining foreign direct investments (FDI) by attracting foreign investors, obtaining foreign loans and encouraging foreign remittances from the Sri Lankans employed abroad, are some of these.

We need plans to decide on how to obtain funds from these sources and their application to match with the local environment without burdening the economy. Funds so obtained should be utilised for improving production.

We need to decide how much of funds we need to allocate to each sector, i.e., agriculture, industries and services. Plans are also required to avoid the waste of resources (for instance, waste of agricultural production at present).

We need policies and plans in order to increase FDIs. For this, it is required to create a stable business environment under supportive economic and political background.

For example, countries such as China, Singapore, Korea and Malaysia, have maintained a single stable political and economic policy framework in their countries for a long period like 30 years.

Mao Zedong and Den Xiaoping in China, Lee Kuan Yew in Singapore, Mahathir Mohamed in Malaysia, are some of the leaders who maintained a stable political and economic system for a long period in those countries. These leaders used foreign investments according to their country needs.

They opened their economies and allowed multinational companies to invest in their countries. Today, large-scale industries and education systems, which engaged in research and development, are maintained by these companies in those countries.

We need to establish a stable system that maintains law and order and respect the leader, avoiding being arrogant and helping to improve investments from local and foreign sources.
Countries such as China, Singapore, Malaysia and Korea, engaged to create export-oriented economies, which attracted foreign investments. Hence, we also take in to account the necessity and importance of foreign investments for economic growth.

Foreign remittances from our workers employed abroad can also be used to accelerate the economic growth. Today, the Sri Lankans from their employment abroad are sending their remittances to the country. These workers are employed in both blue collar and white collar jobs.

Similarly, the employees from China and Singapore are engaged in inferior and sophisticated foreign jobs, depending on their skill levels and remit money to their home countries.
Among these workers, there are technically knowledgeable workers as well. Koreans are also not exceptional. Once the economy attains to a higher growth, Sri Lanka would also be able to obtain a substantial amount of foreign remittances through skilled labour migration.

People, if attempted to bypass the leader's power, there will be a mass of adverse repercussions. All of us need not to be leaders. It is an impossible task too.

Hence, we should be really dedicated to establish an advanced developed economy even by respecting a tough system of law and order by letting go of democracy to a certain extent.
Even China, Singapore and Malaysia, underwent tough systems despite democratic systems during their economic take off stages. The success of these mechanisms is seen today in those countries through the loyalty in the behaviour of the public.

Business administration
The principles of business administration can be used by us to manage the two types of resources as indicated above. Planning, organising, staffing, leadership and controlling, are those five principles.

Planning can be for a short or a long period. Further, it could be state level or divisional level or else this could be micro (institutional) or macro level.

Today, all these plans are identified as 'strategic plans' or 'corporate plans'. It is required to train and direct the staff required to achieve the targets of those plans.

Further, a review is also required to see whether the plans are in order and to identify any deviations, if any and revise them accordingly.

In order to ensure that the ongoing activities are according to the plan, controls are also essential. A system of institutions is also required in order to activate a coordinated system.
While the low-income earners are looked after, a procedure is also required for a country to look after the distribution of high income. The fiscal policy based on welfare economics can be used in this regard.

All these activities cannot be done only by the government. A private sector, which helps resolving the problems of people by way of providing employment, etc. is also necessary for a country.

It is the duty of the education sector to provide a well-competent trained labour force, involving the necessary technical knowledge to match with the labour demand of the private sector.
A system that provides incentives to investors while providing protection to their investments is also required. Such a system can be created through appropriate monetary and fiscal policy conduct.

According to Professor Kishore Mahbubani, a former dean of the Lee Kuan Yew School of Public Policy, Singapore, there were three pillars behind the success of Singapore. They were meritocracy (appointing government officials based on competencies), pragmatism (adopting best practice ideas fitting to local environment) and honesty (being relentless in weeding out corruption). These are lessons for Sri Lanka too for achieving faster economic development required to win its economic problems.

The leader should be dedicated to activate the plans. Others should support the leader and they should not act thinking to grab the leadership. In this regard, the lessons from the corporation of the 'queen and bees' can be used to achieve economic growth through collaborative efforts.

Well-planned mechanisms based on well-articulated policies by using the principles of economics and business administration are the road to economic development while resolving the economic problems we encounter today.

In a nutshell, what we need for economic development is to activate a suitable plan to direct the two types of economic resources, i.e., human resources and capital as per business administration principles and to use welfare economics to maintain a mechanism to ensure equitable distribution of so produced wealth among the people.

We had a plan and a law to win COVID-19. Similarly, we had a leadership and agreement to follow the recommendations of the leader without any hassle. In that, we used technology and administrative mechanisms while maintaining the discipline. The same methodology and mechanisms can be used to win the economy too. What we need is the commitment and dedication.
(The Sinhala version of this article was published in Lankadeepa (E-Paper) on May 25, 2020)
(Dr. W.M. Hemachandra is a former Assistant Governor of the Central Bank of Sri Lanka)