---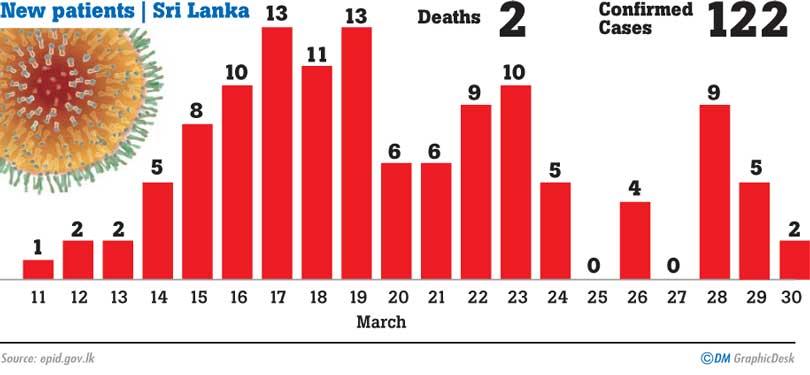 All eleven members in his family have been ordered to be self-quarantined
By Prasad Muthukuda
Mohomad Jamal (65) from Poruthota, who had been undergoing treatment at the Negombo Hospital, succumbed to his condition last noon thereby recording the second death claimed by the pandemic in Sri Lanka, hospital sources said.
It said the patient had suffered from asthma and was admitted to the hospital for treatment. All eleven members in his family have been ordered to be self-quarantined. It was reported that the victim had recently attended a wedding ceremony in Jaffna. After he had developed the symptoms, he had received medicine from several private medical centres. Earlier, the Infectious Diseases Hospital (IDH) in Angoda reported the first COVID-19 death.

The deceased had been a 60-year-old diabetic patient who had undergone a kidney transplant.
The victim had recently attended a wedding ceremony in Jaffna