---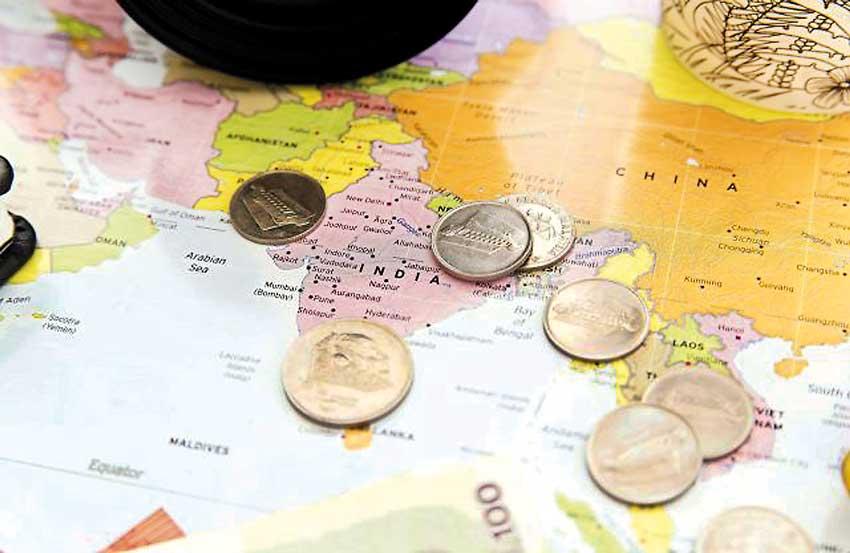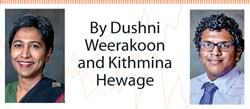 The formation of the world's largest regional trade bloc – the Regional Comprehensive Economic Partnership (RCEP) in November 2020 – on Sri Lanka's doorstep raises fresh questions about how the country will navigate its most recent Asia-centric re-positioning.

Before India's decision to pull out of the China-dominant 15-member RCEP process in the latter stages of an eight-year negotiating process, Sri Lanka's own ambitions to tie up with RCEP seemed fairly straightforward. Accounting for approximately 10 percent of the country's exports and 30 percent of its imports, RCEP – comprised of the 10-member ASEAN countries, along with China, Japan, South Korea, Australia and New Zealand – qualifies on economic rationale alone.

More meaningfully though, unlike other regional trade pacts to which Sri Lanka is a signatory – such as SAFTA, BIMSTEC and APTA – RCEP offers deeper integration. It is much more comprehensive in its coverage of import tariff cuts, with tariff reductions on about 80-90 percent of current tariff lines, albeit with exceptions for politically-sensitive agricultural sectors. While it also avoids contentious issues like labour rights, the environment, government procurement and government subsidies, it does include provisions in areas such as intellectual property, telecommunications, financial services, e-commerce and
professional services.

Stiffer competition
The biggest boost to regional trade – with RCEP already constituting 30 percent of global GDP – is expected to come from easing of complex rules when the member states trade with each other. Under RCEP, parts from any member nation are to be treated equally, which might give companies in RCEP countries an incentive to look within the trade region for suppliers. This means that those on the outside, like Sri Lanka, face stiffer competition, and their chances of joining prized regional supply chains take a knock.

There is unlikely to be an immediate application from Sri Lanka to join RCEP. While the trading bloc is open to new members 18 months after the agreement comes into force, two key considerations are likely to delay a decisive response from Sri Lanka.

First, the overall direction of Sri Lanka's trade policy is yet to be fully determined. The recently presented Budget 2021 clearly spells out a policy decision to support domestic production and value addition to limit imports, as the country struggles to deal with the COVID-19 related economic fallout.

More explicitly, the Budget discounts opening up services trade, including banking, finance and various professional sectors. Within this overall context, free trade agreements (FTAs) are to be accommodated only if they help bridge Sri Lanka's trade gaps by "limiting imports through production of goods that can be manufactured within the country."

Sri Lanka's concerns on import competition appear to be the same as those that prompted India's withdrawal from the RCEP negotiations, specifically adverse impacts from Chinese competition. However, unlike India, Sri Lanka looks to be considering the possibility of reviving its stalled FTA negotiations with China. This raises a second key consideration: can Sri Lanka pursue RCEP membership amidst fresh challenges it faces in balancing the interests of Asia's two powerful and competing neighbours? Not only has India exited the China-led RCEP – although there is still a fast-track process for it to join – but fresh tensions between the two countries on renewed border conflicts will not help countries swept up in regional rivalries.

For Sri Lanka, reviving the China-Sri Lanka FTA talks will bring to focus the much longer delayed and inconclusive negotiations with India on a Comprehensive Economic Partnership Agreement (CEPA) and its successor, the Economic Cooperation and Technology Agreement (ECTA). The stalled ECTA negotiations – intended to expand an existing bilateral FTA in goods, to services and investment – is not receiving the same attention as the China FTA.

Need for clever political and diplomatic skills
Balancing the tensions and trade-offs will require deft political and diplomatic skills on Sri Lanka's part. Especially in the wake of COVID-19, the country is looking to India and China for economic assistance, most notably on debt relief, but also for foreign direct investment (FDI) and market access for its exports.

China's share of Sri Lanka's total outstanding foreign debt at 9.6 percent in 2019 towers over that of India (2.4 percent). But, both are key sources of FDI, with China leading at 16.7 percent of total FDI stock, followed by India at 12.9 percent.

As export markets India leads (6.4 percent) with China behind (2 percent). Overall, it is clear that both countries are vital to Sri Lanka's economic interests as it pursues its Asia-centric strategic positioning. So far, China and India have responded swiftly and positively to an early appeal for debt relief – China with a US$ 500 million loan top up and India with a US$ 400 million swap arrangement. Final decisions on requests for additional funding to both are pending.

Balancing Sri Lanka's India-China interests while seeking engagement with a wider spectrum of economic opportunities in Asia will not be easy. With a functioning bilateral FTA on goods with India already in place, concluding a similar FTA with China too, limited to goods only, is one option.

Such pacts will fall short of preparing Sri Lanka for entry requirements to RCEP anytime soon, but may serve as useful pointers to a steady integration process, including with ASEAN economies, with an eye on RCEP membership in the longer run. This seems the most practical Asia-centric road map for now, given that Sri Lanka's long-term economic interests are very much tied into closer integration with the Asian region.
(Dushni Weerakoon is the Executive Director of the Institute for Policy Studies of Sri Lanka (IPS). Kithmina Hewage is a Research
Economist at IPS)