---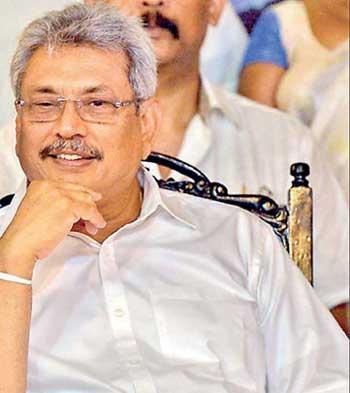 The government has made arrangements to provide relief to people amid difficulties brought about by novel coronavirus, President Gotabaya Rajapaksa had told leaders of Samagi Jana Balawegaya (SJB) whom he met yesterday.
A statement from the President's office said Mr. Rajapaksa briefed SJB leaders on measures taken by the government to curb the spread of COVID-19 as well as its future plans.
Accordingly, President Rajapaksa had informed SJB leaders that Sri Lanka had been able to control the spread of COVID-19 better than many other countries and that every possible step had been taken to ensure there was no standstill in essential services. He had informed SJB representatives that testing would continue with the advice of health experts while the services of public health officers were obtained. It had been revealed that 40 quarantine centres were being run at the moment.

It was also revealed that arrangements have been made to import essential medicine from India while a sum of Rs.5,000 each was being paid to Samurdi recipients, the differently-abled and kidney patients. According to the President's office, the total number of recipients stands at 700,000.
Sri Lanka had been able to control the spread of COVID-19 better than many other countries