---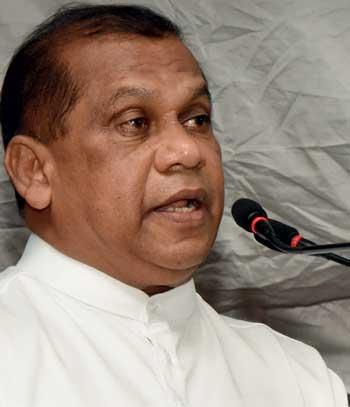 By Yohan Perera
The Opposition should also be allowed to play a major role in providing relief to people at this time crisis, The Samagi Jana Balawegaya (SJB) said yesterday.

SJB General Secretary Ranjith Madduma Bandara said in a statement that only government politicians were being allowed to participate in providing relief measures to the people during curfew hours in certain areas while the Opposition was left out. Accordingly, he said that the Opposition too should be allowed to participate in the process of relief distribution.

"We have already pledged our support to the government unconditionally to prevent the spread of COVID-19 and therefore we urge that the Opposition too be allowed to play a role in assisting the distribution of essential goods to the people," Mr. Madduma Bandara said.

Meanwhile, Mr. Madduma Bandara, charged that COVID -19 would not have spread to such an extent, if the government had imposed curfew before March 19. He said the delay in closing the Airport had also paved the way for the spread of the virus. "Government only had the election in mind. Therefore there was a delay in imposing a curfew and also closing down of the Airport.," he added.

" The disease spread in Sri Lanka only through the Airport since our country is an island.," he said.

It was also reported that SJB would come up with certain proposals at the meeting of the political party leaders to be held at the Temple Trees today.
The delay in closing the Airport had also paved the way for the spread of the virus. Government only had the election in mind. Therefore there was a delay in imposing a curfew and also closing down of the Airport