---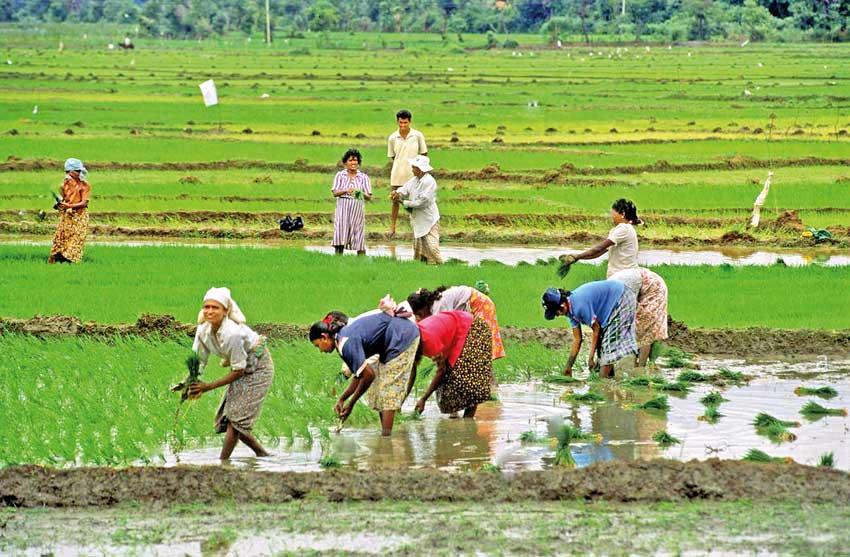 The COVID-19 pandemic has resulted in many countries having lockdowns, mainly to control the spread of the coronavirus. This pandemic, which started in Wuhan, China, has now spread worldwide, with Europe and America experiencing a major impact and huge loss of lives.

Sri Lanka has taken corrective measures early and this has resulted in the leadership given under the directions of the president, who set up the National Operation Centre for Prevention of COVID-19 Outbreak, headed by the commander of the Army with the Health Services head, armed services and Police, to assist and work with the health authorities to control this epidemic. This has resulted in controlling the movement of people, which will prevent the spread of the virus.

Those returning from the affected countries such as Italy and South Korea were isolated and corrective action was taken by the authorities by sending them to quarantine centres and treating those affected, which has reduced the spread of COVID-19 and saved the lives of those who were affected. While the priority is to wipe out COVID-19 from Sri Lanka and get back to normal life, the process is not easy and time-consuming.

This would mean, with a lockdown, normal life is disrupted and the economy and business come to a standstill, with many losing jobs and affecting the small and large businesses and self-employed. This would need an early national action plan for economic revival headed by a similar committee, which should include both the public and private sector, together with the armed services and Police giving the necessary strength and courage to resurrect our economy, similar to what has been done to fight the COVID-19 pandemic.

Global and local economy
All this time we were working on global policies, which have now been disrupted due to the COVID-19 pandemic. Imports, exports and global supply chains will be severely affected, foreign exchange scarcity will be severe and the exchange rate depreciation will speed up with many job losses and bankruptcies of
business organisations.

Everyone is looking for the government to assist or bail them out and the response has been good in the short term with the concessions granted to businesses and society. However, it is not a solution for the future without studying the Sri Lankan economy and how we can work out a new national strategy to take the country forward and to find solutions to the problems encountered.

Already technology is playing a major role in the sectors of communication and education and many others. The lack of foreign exchange will mean that we may have to look at the policies we adopted prior to 1977, where local production and agriculture were priorities. However, this should be handled with care and caution with the new experiences we gained through the opening of the economy, promoting exports, free availability of foreign exchange, foreign direct investment, excessive borrowings of the government, negative terms of trade, free trade agreements, free availability of raw materials, food stuffs and many others, which will be greatly diminished or not available now.

The gap in the continued balance of trade, dependence on foreign employment income, major export of garments together with the major imports of fuel, foodstuffs and milk foods, will have major impacts on the economy and society and needs to be vigorously pursued in framing the new strategies to transform the economy and look at local agriculture and local industry as priorities to save the nation.

Already, the governor of the Central Bank has requested all exporters to bring in the export proceeds and halted all non-essential imports. These are all indications that we need to frame our new economic policies on a majority local economy.

Local banks and finance companies too will have to play a major role to assist local businesses in these difficult times and the Central Bank has already outlined certain packages and the ultimate result should be to enable them to tide over these difficulties and come back to normality.

Priority for agricultural sector
If you consider the local economy, then the priority has to be given to the agricultural sector, as we cannot be without food and to avoid hunger. Hence, a similar dynamic national project committee should be formed with the government machinery going to the agricultural areas and draw up the plans to maintain food security and to decide what crops should be grown to substitute for the food items that were imported, which can be grown in Sri Lanka.

We are certain that many of the food items coming from India will not be available as they will need them to feed their own people first. But we all know that all of them can be grown in Sri Lanka and we need to put the agricultural sector on a war footing. Technology and knowledge information should also be used in this new drive for excellence in the agricultural sector.

The government officers now have to put their best foot forward and come with practical and workable plans and policies with district project committees coordinated by a strong and result-oriented main national project committee, which needs to be action-oriented.

We should make use of experienced professionals, government servants, technical officers, armed services and Police similar to the national committee formed to fight the COVID-19 pandemic, which is an example as to how the government can be effective and productive to reform the local agricultural sector, the biggest asset we have.
We need to achieve this goal of self-sufficiency in food items and go back to the era of King Parakramabahu, when we earned the distinction to be the 'Granary of the East'.

Foreign exchange scarcity
On foreign exchange usage, the biggest import items are fuel and foodstuff. Since these items are imported, we need to earn the foreign exchange required for imports. In the case of fuel for transport and electricity generation, the industry needs have to be properly planned to determine the minimum imports of fuel based on the low availability of foreign exchange.

In the case of foodstuff, we need to grow our own foodstuff and save the valuable foreign exchange going out. Increasing reliance on renewable energy will also reduce the usage of fuel for
generating electricity.

We are not in a position to go for more foreign loans as this would mean that we will get further indebted and even portions of the country will have to be sold to foreigners to repay loans. This should be avoided, as we have the capacity, professionals, technical and devoted citizens to develop like countries such as Singapore, Malaysia and Korea, which were unseen and unheard at the time we obtained independence in 1948. We need honest 'can do' people with a love for the country, who can contribute to the development of Sri Lanka with a strong leadership.
We will also lose the foreign exchange earnings from the tourism and garment sector and other exports to the European markets and USA, which will be a big hit. The growing IT/BPM industry exports should also be closely monitored, developed and supported as a major export earner, opening new opportunities to take Sri Lanka to the high-tech era, supported by the universities and new IT colleges.

Therefore, we need to immediately cut down the imports of all goods that can be produced locally in order to save valuable foreign exchange. Hence, imports under free trade agreements should also not be permitted to harm the local industries.

Priority for local economy and industries
All local industries should be promoted and given due protection, financial assistance and tax incentives. All large businesses and industries should use the SME sector, so that we will be able to make the SME sector successful and enable us to produce goods and services at
competitive prices.

Already, some of the bigger companies, especially those in the retail trade, are buying the produce of the farmers directly to give fresh vegetables and fruits to customers. This concept of outsourced work is done on a big scale and used by foreign companies, especially in the IT and BPO/BPM sector and India is one country that had greatly benefited. However, the foreign markets will be affected in the
present context.

The government needs to give high priority for technology by deciding to computerise all the government departments and ministries to improve the efficiencies and productivity and this work should be given to local experts and companies, which can contribute to build our economy in this economic downturn.

This strategy will also assist companies to use outsourced components, goods and services to be provided to make themselves competitive in the market place. The government could also implement the work-from-home concept, which has been introduced recently with the problems encountered by undertaking computerisation.
The government should also give incentives to all companies that go for the concept of using local outsourced goods and services. This will also promote the rural industries like how we set up the 200 garment factories project, which enabled the garments sector to be the number one exporter from Sri Lanka. This sector is today badly affected and the industry should be provided all assistance to stage a recovery as the largest foreign
exchange earner.

With the prominence we plan to give the agricultural sector, the food-based industry – small, medium and large – should be encouraged and given all support and incentives. We need to go with the slogan 'Made in Sri Lanka' and change our mentality from imported or foreign goods and services to locally manufactured goods and services.
The plantation and agricultural exports too will be hit but may not be to the same extent of the garment and industrial exports. The plantation sector should be made more productive and cost competitive and modern techniques brought in to make them viable. All assistance should be given to this sector to retain export markets.

Expert management for restructuring of loss-making state corporations
All state corporations running at losses such as Ceylon Petroleum Corporation, the Ceylon Electricity Board and SriLankan Airlines will need expert management to take them forward on a war footing, to make people work, increase productivity, make them profitable and make those in charge accountable and performance monitored on a regular basis.

The government will in no way be able to subsidise these state institutions and absorb the huge losses they are making, especially at a time when we are in a dire economic state.

Accountability needs to be brought in at all levels, so that those given responsibility at all levels will be held accountable and responsible for their work performance and priority given to the least cost production and services with productivity and value creation to face this grave threat facing the economy and society.

At present, it is taken for granted that state corporations can run at losses but not after the COVID-19 pandemic, which is pushing us to become beggars with such performances and the government and society cannot tolerate such incompetence and losses to destroy the economy and harm the people. This would be applicable to all state corporations and government institutions such as the Railway and Transport Boards, which are heavily subsidised.

Education and use of technology
The education sector needs to be restructured to immediately convert the rural schools to teach the science, technology, engineering, maths (STEM) subjects without producing a large number of arts students passing at the A/L and going into universities, which have the largest number of undergraduates in the arts stream, both at entry and when passing out. The introduction of STEM will enable Sri Lanka to become a technology hub, producing useful graduates for the development of the economy of the country.

Modern methods of learning using new technology such as e-learning and video lectures should be done in order that the rural students will be given the same facilities as those in urban areas, instead of coming with the stock excuse to say we do not have sufficient science-qualified teachers. One cannot understand this excuse given for the last three decades, when we have so many advanced level-qualified students in the science stream, who can be recruited for graduate training with assured jobs to serve in difficult areas.

Research and development will be another important area, which has to be covered in all sectors to enable new innovations and developments to assist agriculture, industry, health and other sectors especially for boosting local industrial production and services and exports.

The IT and English colleges are very essential; they should be set up throughout the country as public-private partnership (PPP) initiatives so that opportunities are provided to all youth to study programmes, which will provide job opportunities, where the government can provide the course fees to students and the private sector and foreign investors can find the jobs.

Skill development in other sectors should also be given the highest priority as there is a great demand for those with skills in carpentry, masonry, electricians, technicians, plumbers, construction workers and others, where there are many vacancies and self-employment opportunities and to give them a recognised certificate, which will enable them to obtain a good job and wage for their skills and expertise.

New work methodology and culture for future
We need to transform our economy, local industry, agriculture, education, plantation industry, banking and finance, exports, business and commerce to meet the new challenges and drive it forward. The current strength given by the dedicated medical doctors, nurses and other health staff, with the assistance and strength provided by the armed services and Police, has provided a new work methodology and culture with the direction of the president and prime minister, which one can say is very successful and result-oriented and to work towards the elimination of the COVID-19 pandemic.

This new work methodology could be used for the setting up of the national committees for the development of the economy post-COVID-19 pandemic. Therefore, the National Operation Centre for Prevention of COVID-19 Outbreak is a new innovative project committee, which has been set up and a similar concept could be used to manage business through the COVID-19 pandemic to transform from a global to a local economy and is an opportunity we should not miss to make Sri Lanka the 'Granary of the East' and 'Dynamic Business Hub in the Indian Ocean'.

(Prof. Lakshman R. Watawala is a Chartered and Management Accountant, former Chairman and Director General of the Board of Investment and former Chairman of People's Bank)