---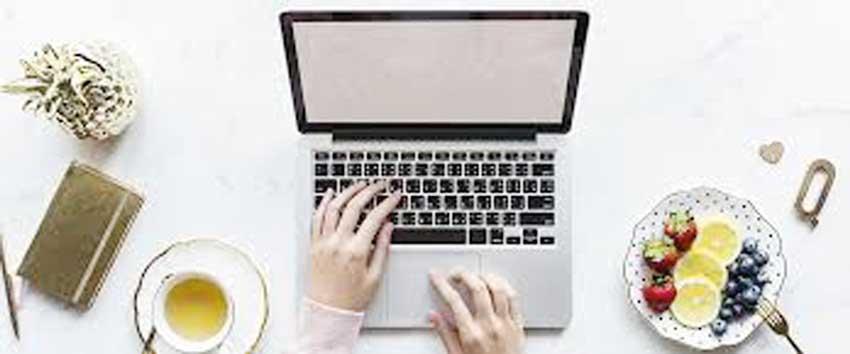 It's hard to draw positives from a global crisis such as COVID-19, one that has taken hundreds of thousands of lives and impacted millions more globally but the reality of crises such as this is that they are, more often than not, some of the greatest catalysts for global change.

And with the ever-growing proliferation of the phrase 'work from home' or WFH for short, in the popular lexicon, we might have a fairly nailed on indication as to what exactly is going to be driving that change.

While the months following the COVID-19 outbreak in Sri Lanka and indeed many other parts of the world, saw people confined to their homes with either lockdown or curfew regulations, working remotely, away from contact with other human beings, was a new facet of life that was simply forced on us. As governments laid down strict guidelines, many companies were forced to turn to technology to retain some semblance of normal working life.

At the same time, many industries that were unable to adapt – either due to incompatibility with a WFH setup or simply being slow on the uptake – have been hit the hardest.
In Sri Lanka in particular, those in manufacturing, apparel and tourism sectors have thus been the most negatively impacted in the past few months. But others have found more reasons for optimism.

A recent webinar organised by MillionSpaces, a leading venue solutions provider in Sri Lanka, brought together leaders from a variety of Sri Lanka's leading conglomerates and companies – namely MAS, Hemas, JKH, Virtusa and PwC – to give their thoughts on the path ahead for Sri Lanka's economy. Unsurprisingly, the overarching theme of the hour-long panel discussion held over Zoom was the opportunities and challenges of what is fast becoming the flag bearer of the 'new normal' – remote working.

Building on that theme, it fast became apparent throughout the discussion that nearly all the aforementioned companies had been looking at remote working and WFH setups long before COVID-19 entered our collective conscious; the issue, it seems, had been one of implementation convincing those in charge that such work arrangements were in the long run, possibly, more efficient and productive.

"We had all these things in the pipeline but it was the hierarchy that we had grown up with that were the biggest barrier we were facing," revealed MAS Kreeda CEO Sarinda Unamboowe.
"So I think that mindset, that evolution of the workspace that was put on a fast track. And that has been a huge positive coming out of this for us."

This was a point echoed by Hemas Pharmaceuticals Managing Director Kasturi Chellaraja Wilson, who pointed out how the crisis had forced companies into action leaving behind any "preconceived biases" they might have otherwise held.

She explained how the past few months had seen an increase in collaboration between teams and employees, while at the same time fostering a culture of proactive decision-making.
"However you look at it, there were different problems to deal with and accessibility to your normal, comfortable infrastructure, the way you did your work, was not there," she explained.
"You had to figure out a way to handle it from home. So, digital played a big part but I think a lot of things also came out in terms of empowerment, people taking decisions. You didn't have time to group up and overthink certain things. If there was a hurdle that needed to be overcome, you kind of had to push ahead with it."

For other companies like Virtusa, the move to WFH was something they had long been prepared for. And as such, the 'new normal' has helped push their agenda in a big way.
"We've always been building towards this, getting more people out of office; we've moved to cloud over the past four to five years and remote work has been something we're building into," revealed Virtusa CIO Madu Ratnayake.

Further, according to Ratnayake, this has also created a host of new opportunities in terms of their ability "to get in front of our partners and clients". This same point was elaborated on by Unamboowe, who spoke of how this broadened the net in terms of where employees would be hired from in the future.

JKH Executive VP/Chief People Officer Isuru Gunasekara however, chose to play devil's advocate at one point in the discussion, rightly pointing out the dangers of rushing too soon into a WFH culture.

Gunasekara highlighted how it was paramount that WFH was only worked into the roster of employees that would be able to handle such a change, while also pointing out the social and cultural benefits of having a shared office space.

"We need to be cautious on how productive we think we are. It's true that we find ourselves finishing what we do in eight hours at work in six hours at home. But why is that?" queried Gunasekara.

"Whether it's the lunchroom chat, meeting friends in the corridors, walking from meeting room to meeting room but keep in mind that these distractions are important; it gives your mind a rest and there is a cost in this productivity if it's not managed. It's called burnout."

This point was further highlighted by the PWC Director Aruna Perera, who spoke of some of the measures his company had put in place to help employees adapt to a remote working lifestyle.

"Technology-wise we were okay but getting people to learn how to work from home on a long-term basis was a challenge. You need to know how to structure your day, how to separate work and personal life. To be productive, responsive and at the same time not getting burnt out. We had to teach people little by little so that the work gets done and at the same time they have their life also to an extent," he explained.

Unamboowe too spoke of how MAS had implemented chat rooms where employees could socialise and even open up on their mental health.

Rise of temporary workspaces
In terms of real-world impact though, one of the defining aspects of the discussion was the agreement among all parties that this crisis could lead to a shift in focus from permanent to temporary working spaces.

This thought process primarily revolved around the fact that a WFH setup would limit the need for multiple buildings for employees to work in, as employees would very likely be rotating shifts between home and work. This, in turn, would lead to many companies possibly foregoing renting out workspaces over the long-term but rather utilising co-working spaces such as those facilitated by companies such as MillionSpaces.

"From a cost POV, we're looking at reducing our real estate footprint by 30-40 percent on a permanent basis. Looking at all the buildings we occupy, bringing everyone into one space and looking at rotations on desks. Very much in the spirit of co-working spaces that we occupy," explained Unamboowe.

"By reducing the footprint and the amount of people coming in, there is a massive cost element that comes down. You're reducing fuel consumption, you're reducing the food that is consumed, you're reducing electricity, rent money and all those things come down. And you can invest those savings into technology and infrastructure that can support these work environments."

According to Perera, PWC, which deals heavily in real estate, while it's still a little too soon to give a definitive prognosis on this potential change, there is little doubt that business reaction will be the determining factor in the demand for real estate.

"If you look at the outlook for the real estate market, I believe it's a function of the economic cycle as well. How long it will take for the economy to recover and what sort of recovery it will be – V-shaped, U-shaped, L-shaped or based on how well we have controlled the health situation; will there be a second wave, a third wave? All these things will affect the real estate outlook."