---
We will contact/trace persons who associated with the COVID-19 patients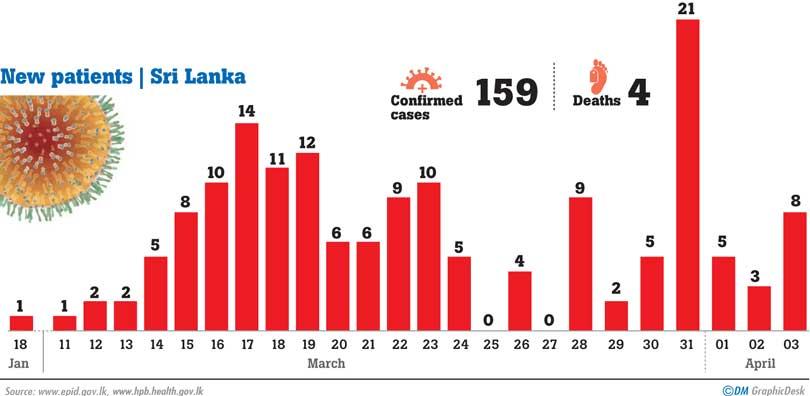 By Kelum Bandara
The health authorities will increase the testing of persons who got into contact with COVID- 19 patients who are dead or currently under treatment, an official said.
In his regular briefing on response to the corona virus disease, Director General of Health Services Dr. Anil Jasinghe said there was one case reported yesterday, increasing the total of COVID-19 patients to 152.
He said the health authorities tested more than 225 suspected patients on Thursday, and five of them were positive.
"We are going to increase the number of suspected patients to be subjected to testing. That is for us to ascertain whether there are more infected patients mingling in society. We will contact/trace persons who associated with the COVID-19 patients," he said.
Also, he said 21 patients had recovered fully and were discharged from hospital.