---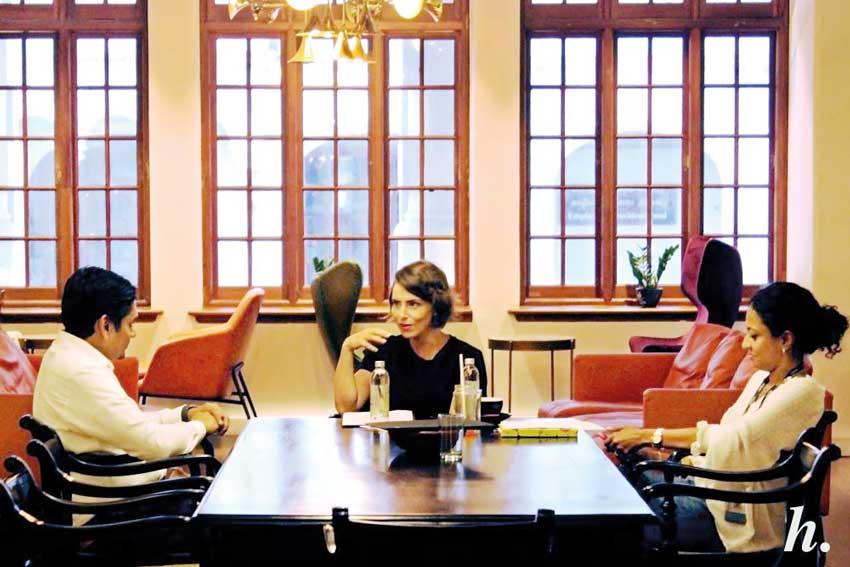 Mentoring session before COVID 19
Since the outbreak of the pandemic, Hatch began offering its services online, including the Hatch Open House mentorship programme.

This programme connects mentors with startup founders to provide guidance and insight to grow their startups.

Hatch facilitates virtual sessions that connect mentors with the startups that need supportand Hatch follows up with mentees to ensure that they gain measurable results. Despite the pandemic, Hatch Open House programme has supported 54 founders with their startups and has conducted 104 sessions since it was launched in March 2020.

These startups range from construction, technology, fintech and financial services, hospitality, advertising and communications, fashion and apparel, and
event management.

"We set up better ways to communicate with our customers through Instagram and began the development of our website for a quicker purchasing process.

"We also improved our brand guidelines to stay true to our vision and ensure that we are perceived appropriately by our target market," says Zainab Miskin who runs the curated gifting service, Lilac Kuküns.

"I've met some deeply passionate founders pre, during and post COVID, and it's inspiring to see such enthusiasm and drive for their ideas," says Geethal Fernandoan enterprise solution sales specialist who believes in offering outcome-driven guidance and actionable help as opposed to just advice.

"Since the sessions are virtual, I felt that more startups could take part in them. Each week, I'd get to speak with a new founder and it's great to learn about new trends in each industry", says mentor Joe Lenora, Founder of We Are Designers, a creative design agency providing digital solutions.

Professional business guidance is expensive and many startups can't afford it but mentorship programmes such as Open House enable this benefit for startups.

Mentors are integral to a founder's success and are part of a helpful community that creates valuable connections. The 25 mentors featured in Open House are experts from diverse fields such as IT, fintech, apparel, advertising and communications, hospitality, retail, services, HR, and legal.

They are part of the Hatch Mentor Network and bring in experience from a local as well as international context with some mentors residing in the US, Singapore, Germany and Qatar as well. They volunteer their time, effort, and expertise for the benefit of the founders and the larger startup community in Sri Lanka.

As a hub of all things startups and a creative space for work, Hatch aims to transform the business culture in Sri Lanka. Hatch expanded its network for businesses to thrive together as a community by providing genuine opportunities for entrepreneurs to experiment ideas, acquire knowledge and share lessons. Since Hatch officially opened its doors two years ago, it held over 1000 curated knowledge-sharing workshops, hackathons, and creative events with 500+ hatchers lovingly referring to it as their home for ventures and startups.