---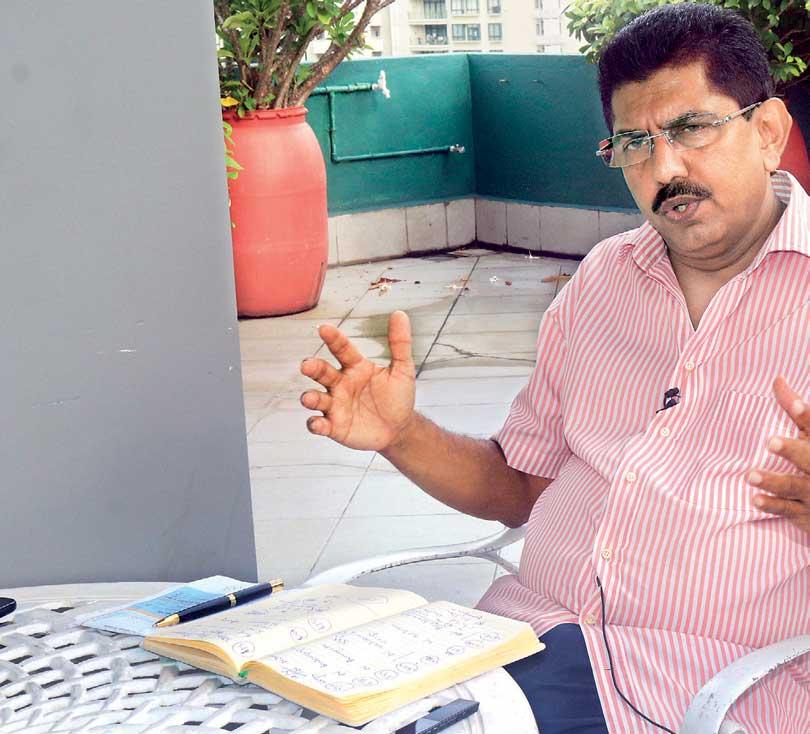 Picture by Indika Sri Aravinda
There is a possibility that we would get more cases from the areas where these people have visited

By now, in the field we can cater to more than 1500 and in the laboratories we are going to further increase our capacity

Another lab is coming up in the Mulleriyawa hospital premises with the assistance of Asian Development Bank

The Health Ministry is at the helm of Sri Lanka's fights against the coronavirus, a fight which the Government says is moving ahead effectively. Director General of Health Services, Dr. Anil Jasinghe is playing a key role in the efforts to contain the spread of the virus in Sri Lanka. Speaking to , Dr. Jasinghe asserted that the spread of the virus has been mostly brought under control. Dr. Jasinghe also assured that all test kits imported to Sri Lanka or gifted to the country, including Chinese testing kits, are validated before being distributed for use.

Excerpts:

Q What is the status of the coronavirus pandemic in Sri Lanka? There are concerns among the public over the recent rise in numbers reported. Are we seeing large numbers now because of an increase in testing?

No not really. We are seeing this rise because of the Navy issue (Navy personnel at Welisara Navy campy being detected with COVID-19). We have diagnosed possibly all of them by now. The rise was because of screening and diagnosing them. The day before we had about 65 people being diagnosed and now the number has come to 31. That's because we're almost done. But then we have to be careful and mindful about who has associated with them because some of these people have visited their homes, in various parts of Sri Lanka and associated with their family members, and perhaps with friends.

So the health sector and State Intelligence Services (SIS) are on the watch as to how this would evolve. So of course the family members have been quarantined by now and therefore we have to be watchful. Generally, we get to know of their primary and secondary contacts and then we are watchful of them. There is a possibility that we would get more cases from the areas where these people have visited.

Q How is the PCR testing process progressing? Have you increased the numbers? Are you going to increase it further?

Now we have the capacity to do about 1500 tests. That's the testing capacity in the laboratories. However, testing does not only mean the laboratory capacity. We have to take the sample by transport. When we take samples, there are ingredients that are required for this. And you need trained teams for this. All in all we can say that by now, in the field we can cater to more than 1500 and in the laboratories we are going to further increase our capacity in collaboration with the university authorities. There's also another lab coming up in the Mulleriyawa hospital premises with the assistance of Asian Development Bank. That lab will have the highest capacity in Sri Lanka. It is said to be able to conduct 1000 tests a day. So that is how we will move forward. On the one hand, the testing number depends on the capacity, on the other hand it depends on the requirement.

Q In your assessment, how are things looking so far? Where do we stand as a country in the whole process you are involved in now?

It's like this. We have had so many clusters from the beginning and as you know, almost all the clusters we have managed. I think 8 clusters, if you go by names, you can see so many clusters being wiped out, basically Beruwala, Atulugama, Puttalam, Jaffna, Vaikkal, Negombo and Ratnapura. So basically they have been wiped out. So this is because of the work we have done. Not because of anything else. If we had just let it gone, there would have been a disaster. Similarly, in Suduwella and Bandaranayake Mawatha, the biggest clusters that we have ever encountered, following these the Navy numbers are also being very well-managed. We are almost done with these two, but it is difficult because they are urban areas and sometimes drug-addicts are involved and these are poor social economic areas. Obviously the density is very high. There are many factors.

Q Is there any discussion on controlling the activities of the Navy in the whole operation? Since a large number of Navy officers have been found to have contracted the virus?

This has happened unfortunately, because the Navy has been in the forefront working with us. From the outset, they have helped us. And of course, they can apply their knowledge and skills with us. But unfortunately this happened. But no there is no move to stop their involvement.

Q There is also a report circulating which has raised much concern over the PCR testing kits we have got from China. I believe India has stopped using this, because they have some concerns.

I think that is a kind of misinformation. And also, every test cannot be used with every machinery. So there may be kits that cannot be used in Sri Lanka. Also there can be inferior ones. But the thing is we validate all these test kits in Sri Lanka and following validation only do we use them. And we have to understand that the majority of test kits are coming from China.