---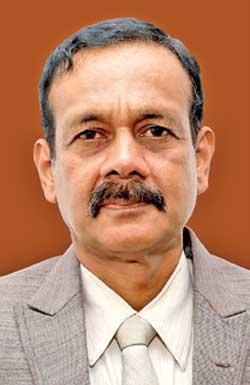 By L. B. Senaratne
The Committee headed by the Governor of the Central Province Lalith U.Gamage has advised that people should not come to Kandy without any real purpose during this crisis period.
Deputy Inspector General of Police N. Ranaweera said that there are 2,352 persons in self-quarantine in Kandy, Matale and Gampola and therefore in order to contain the virus, they are requesting persons not to visit Kandy, unless it is absolutely necessary. Police checkpoints have been posted at various points. DIG Ranaweera added that they are discouraging people coming to Kandy in order that this virus could be contained. The Governor further said that in order to contain the Covid-19, it is better that people stay at home until there is an all clear advice by the Health Authorities. He said that he has advised the Police to check the entry of persons to Kandy. The Governor set up this committee of twenty-five members including Police Officers in order to bring about an awareness to the people of the virus that has been raging in the country.

The Deputy Inspector General Ranaweera and the Secretary to the Council Ms Kumudini Karunaratne were present at the meeting.