---
Health Ministry urges people not to hoard up on masks
If Sri Lanka begins to record active community transmission, then wearing a mask will make sense
It is a collective responsibility to use masks at an optimal time because this is a national resource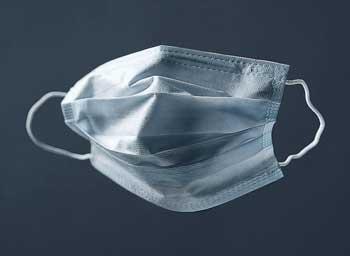 By JAMILA HUSAIN
The Health Ministry has urged the public not to hoard up on surgical masks or the N95 masks, saying it was not necessary for people to wear it presently as there was no 'active community transmission' of the COVID-19 detected in Sri Lanka.
Sri Lanka recorded a shortage in surgical masks following COVID-19 outbreak
Sources from the Health Ministry said that if the public buy larger number of masks, there would be a severe shortage for the medical staff and doctors who need to wear it to protect themselves from catching the virus while treating patients and those who are sick, who need to prevent it from spreading to others.

Sources further said that Sri Lanka was still detecting cases of transmission from an infected person only and not new cases of unknown detection.

"If Sri Lanka begins to record active community transmission, that is detecting the virus in an individual who has got it from nobody, then wearing a mask will make sense. But right now this is not necessary, so we urge the people not to spend their money and hoard up on masks. People need to understand that presently masks are a limited commodity," ministry sources said."

"It is a collective responsibility to use masks at an optimal time because this is a national resource," ministry sources added. Sri Lanka has recorded a shortage in surgical masks following the outbreak of the COVID-19 with many hospitals now requiring a larger number for medical staff and patients.

Several pharmacies in districts such as Colombo, which has recorded the highest number of patients, have run out of stocks and are unable to import new stocks due to the COVID-19 outbreak in the region.