---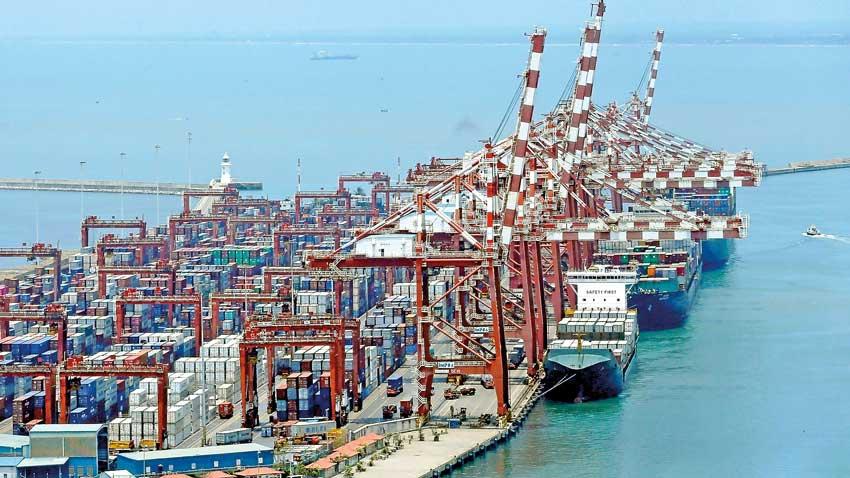 By Winnie Wang
Logistics carry dreams. Back in 2007, when I applied to graduate schools in the United States, nothing could beat the excitement of handing over my applications to FedEx, clinging to the receipts with precious tracking numbers and checking them a hundred times a day until I got confirmation that the packages had indeed arrived at my dream schools—all within the three business days they had promised.

A few months later, it was UPS that brought me the offer letter from MIT, transforming my destiny from a rural girl in China into a truly global citizen. I had never been on an airplane or anywhere out of my homeland before my flight to Cambridge, Massachusetts.

Two years ago in 2019, life brought me to the World Bank office in Sri Lanka, near the Port of Colombo, one of the 20 most well-connected ports in the world.

Watching a busy port at work can be endlessly fascinating. It still gives me a thrill to see the giant ships glide by, laden with containers carrying cargo from halfway across the world, including, recently, all our household goods, especially boxes upon boxes of my children's favourite toys.

It's logistics that made it all happen.

COVID-19 rocks logistics boat
As effective as logistics may seem at facilitating the transport of college applications and children's toys, the COVID-19 pandemic has unveiled significant vulnerabilities in that sector.

In the initial weeks of the lockdown last year, I remember struggling to put together a meal with only rice and milk powder left in my kitchen. While most other residents of Colombo must have endured similar experiences, Sri Lanka's farmers were left with no option but to throw away their fruits and vegetables since there was no safe and efficient way to store and transport them. Meanwhile, consumers in the city had to wait for several days before they could buy fresh produce and pay a much higher price when they were finally able to do so. It was a lose-lose situation for everyone—consumers, producers and the myriad others in the supply chain.

COVID-19 had underscored how fragmented Sri Lanka's domestic supply chains were—particularly those related to agricultural products—leading to inefficiencies throughout the logistics sector.

Initially, online delivery systems also crashed as the country had very limited experience with digital platforms and paperless transactions. However, they picked up quickly and small and medium enterprises were quick to utilise social media and smartphone apps to deliver goods to customers.

Even so, the pandemic brought the fundamental challenges that confront Sri Lanka's transportation network into stark relief. The vital sinews, which keep the island nation's freight and cargo moving, were unduly dependent on road transport. Around 97 percent of the country's domestic freight is transported by road—with half the trucks returning empty—causing unnecessary congestion in the road network and increasing transportation costs.

The pandemic also highlighted the inadequacies in the warehousing infrastructure. According to the National Export Strategy (NES), only 138 customs-bonded warehouses exist throughout Sri Lanka, with around 80 percent of them located in the Western province.

Besides, cold storage facilities are insufficient for storing fisheries products, a key commodity and no major facilities exist for the safe storage of perishables at important locations. This shortfall is likely to hinder the country's planned expansion of agricultural exports.

At broader level, Sri Lanka's exports, particularly the key export commodities such as tea and garments, have been significantly impacted by the pandemic. For example, according to the Sri Lanka Export Development Board data, garment exports recorded an 82 percent decline, falling from US $ 333 million in April 2019 to just US $ 58 million in April 2020.

In a recent survey by the Ceylon Chamber of Commerce, 63 percent of Sri Lanka's firms exporting goods and services reported significant disruption in their overall business operations due to COVID-19.

Hitting road ahead with operational efficiency
The Government of Sri Lanka is taking action to improve the country's logistics system. In addition to providing financial support and adopting many other initiatives, digitalisation has been recognised as a key priority to improve the efficiency of the logistics sector and ensure contactless transactions for long-term sustainability. For instance, a few years ago, the blueprint for a National Single Window system was prepared jointly with the Government of Sri Lanka to facilitate efficient and paperless trade.

The private industry is also taking initiatives to improve the efficiency of the country's logistics sector. In 2019, a private firm launched the Smart Truck Initiative via the SyTrans platform, making it easier for industry to book and schedule trucks through a mobile app. The initiative can yield even greater benefits if scaled up nationwide.
COVID-19 has taught us a valuable lesson—a national logistics system that is efficient and resilient is more important now than ever, as this sector provides the backbone for a functioning economy.

Solutions such as digitalisation, improved transport connectivity, multimodal transport operations and better coordination between various stakeholders will go a long way in strengthening domestic supply chains and maximising the benefits that the Port of Colombo and others can bring to the country.

The World Bank has recently completed a study covering all aspects of Sri Lanka's logistics sector, with recommendations for the way forward. Stay tuned for the findings in the next blog.
(Winnie Wang is Senior Transport Specialist, the World Bank)