---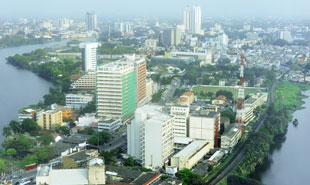 Responding to the 'creditless growth' criticism by some quarters, Dr. Weerasinghe said there was a shift in financing the current high levels of economic growth from private credit to off-shore financing, but said economic growth without credit growth is not sustainable.
"Growth (economic) remains almost steady though private credit was low. So, that is basically a dilemma for some people.Which means the monetary policy expansion has happened not necessarily through private sector credit but other ways, specially from the external sector in terms of external borrowings by the government and the private sector, pick up in export earnings and strong remittance flows," he explained. When the CB issues Rupees for these dollar inflows, it creates additional monetary expansion which in turn supports the economic growth.
Therefore, according to Dr. Weerasinghe, the current level of economic growth has not been financed by private credit but by strong external flows.
"But that can't happen continuously and that's why we thought we need to come back to the normal situation where growth is financed by both domestic and external sources," he remarked.
In September, CB limited commercial banks to park excess liquidity at SDF of 6.5 percent to thrice a month and in exceeding three times at 5.0 percent in order to discourage the banks to approach CB and lend those excess money to productive economic sectors.
At the end of 1H'14, there was close to Rs.400 billion worth of banking sector excess liquidity. Sri Lanka's economy grew by 7.7 percent during the 1H'14. The CB wants to maintain the short term interest rates at 6.0 percent with a mid-term inflation target of 3-5 percent.