---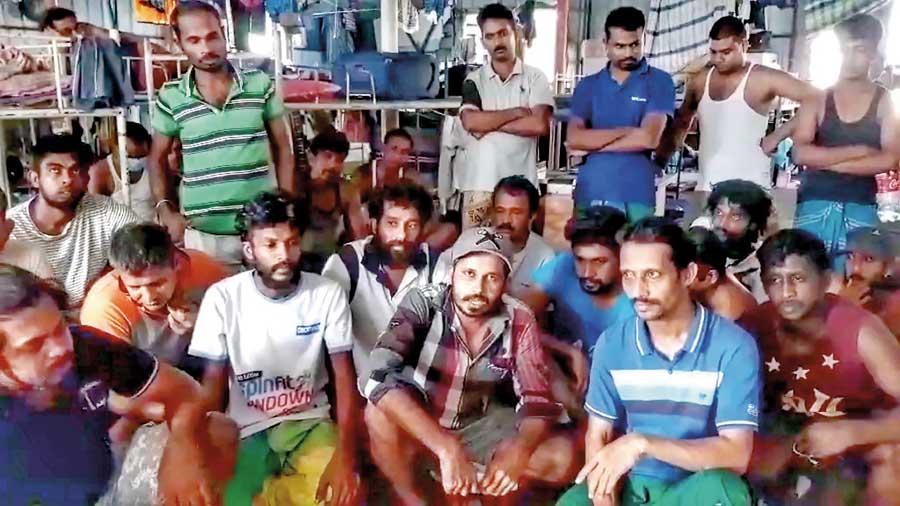 Sri Lankan migrant workers stranded in the Maldives. Courtesy: Social Media
By Piyumi Fonseka
@Piyumi_Fonseka on Twitter
---
​Since the COVID-19 pandemic struck, thousands of Sri Lankan migrant workers are left with no job, no money and no way out as they are haggled over by the Sri Lankan government and their host countries. In interviews with Daily Mirror Eye, Sri Lankan migrant workers, stranded in the Gulf, the Maldives and Malaysia, described a mounting sense of frustration and fear.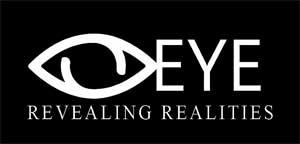 Unable to return home because of the country's refusal to accept them soon enough, they have been confined to unsanitary dormitories without access to basic requirements. Some have been forced to borrow money from fellow migrant workers and even plead for food from charities.
Can't stay, Can't leave
Following a surge in the infections, the Kuwaiti government on April 6 imposed a complete lockdown on two densely-populated areas inhabited by migrant workers. Jeleeb Al-Shuyoukh where Fawaz, a Sri Lankan migrant worker lives, is one of the two cities, completely locked down. It is a home for thousands of migrant workers from Bangladesh, India, Nepal and the Philippines.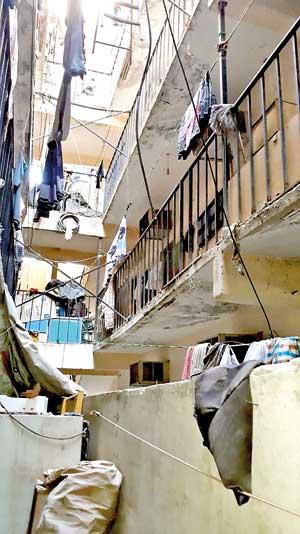 Dormitory in Jeleeb, Kuwait
(Pic sent by a Sri Lankan worker living there)
The day after the lockdown announcement, when he heard an incoming call from his supervisor, Fawaz knew trouble was brewing. He was laid off. His ordeal is similar to many Sri Lankan workers stranded in other countries as well.
In the Middle Eastern countries, migrant workers are employed in construction, sanitation, transportation and domestic service, under a highly exploitative employment system.
Usually, when companies face financial trouble, employers tend to not pay workers. During the pandemic, Fawaz has not received any financial support from his employer. Fawaz believes these employers avoid it as there will be no penalties if they don't pay workers because of this problematic period.
More than two months after losing his job, Fawaz remains unemployed, passing his days in the 15 feet room which he shares with three other Indian workers.
"I have run out of money. I don't even have money for food. My roommates have been paying my rent and food for the last two months. Fortunately, they had some saved money which they had saved to buy household items for their families. With those savings, four of us survived the last two months," he said.
Suffering families at home
According to the International Labour Organization (ILO), in 2017 alone, migrants in Gulf countries sent $124 billion to their home countries. Before the crisis erupted, Fawaz used to send home about $430 (LKR 80, 000) a month to support his wife, daughter and son and repay finance instalments for a three-wheeler he had purchased years ago.
He can no longer afford to send money to his family. He cannot afford a air ticket home, but Fawaz says even if he was able to, he can't think about going home because of his debts. He is trapped in Jeleeb with no income, worrying about his future and his family.
"My daughter got 9As at her O/L examination, she is now getting ready for her for A/L examination this year in the mathematics stream. She is very good at studies. My son is doing higher studies. I have never let my wife work anywhere. But, this COVID-19 outbreak has made her look for a temporary job as I have failed to send money home. Now, we are sitting inside the rooms thinking of our families back in our countries," Fawaz said.
Limited emergency protections
Migrant workers not only in the Gulf but also many parts of the world are excluded from emergency financial protections during the pandemic. Stressing the need to ensure the business protection of migrant workers, the International Organisation for Migration (IOM) recently released a guidance report for employers. IOM Director General AntonioVitorino said that migrant workers were disproportionately impacted by the negative effects of COVID-19 on businesses, including soaring unemployment rates and possible loss of income.
He stressed that employers must recognize their shared responsibility to protect migrant workers and work together with governments towards avoiding costs of economic damages being passed onto workers.
"Many of these employers provide essential care, services and goods and, in doing so, rely heavily on their migrant workforce. This includes nurses, doctors and other frontline care workers as well as the agricultural, transport and retail workers that keep the cities and towns supplied with food and other essential items," Vitorino said.
Speaking on the available medical care facilities amidst strict travel restrictions, Fawaz said when they get sick, they were simply unable able to reach out to any doctors. Fawaz said recently there were two deaths of South Asian migrant workers in his neighbourhood. The deaths, he said were related to suicide and heart attack. He also claimed that they had no way of immediately sending the two migrant workers who took ill, for medical care due to the lockdown.
"A few days ago, I suffered from severe chest pain. I thought I was going to die. My friends applied balm on my chest and massaged well. I felt a little relieved after that. If something happens to us, we don't know how to seek medical care at this time. Our lives are taken out of the frying pan and thrown into the fire. I just want to live for my family members. That is my wish when I pray five times a day."
Failures on the part of Embassies
One of the main long-standing issues the Sri Lankan migrant workers are facing is the lack of coordination and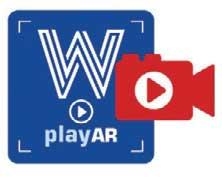 weak communication between them and Sri Lankan embassies when they need support. The situation is the same in the Gulf where around 1.5 million Sri Lankans are working and in many other countries.
During interviews with migrant workers, they told Daily Mirror Eye that restrictions imposed by their host countries to slow the spread of COVID-19 have further curtailed their already limited ability to contact embassies to seek any support that they need.
"There is no point in talking to our embassies here. They want us only till the agencies send us here. After that, they don't care about us. I tried to contact embassy officials for weeks for help because I did not know any Sri Lankans in my neighbourhood. But, I couldn't reach out to them," Fawaz complained.
Apart from those who are stranded in the lockdown, hundreds of Sri Lankan migrant workers who volunteered themselves to the Kuwaiti authorities during an amnesty for undocumented labourers are in detention camps. The appalling conditions in the detention camps are further worsening the likelihood of the virus spreading. Some 23,500 migrant workers are said to have identified themselves to the Kuwaiti authorities and are currently detained in four detention camps as they wait to be repatriated. They are from Sri Lanka, Bangladesh, Egypt, Ethiopia, India, and Sudan.
Mounting diplomatic pressure
Despite strict curfews in force, the Middle Eastern countries are still reporting rising numbers of new COVID-19 cases. The total number of cases in the Gulf has exceeded 700,000 with an increase of 17% in the last two weeks and the countries are rushing to return migrant workers. Among the Gulf countries, the UAE has been the most vocal in demanding governments to repatriate workers.
The UAE has threatened that Sri Lanka and other South Asian countries must repatriate the workers or would have to face the suspension of bilateral labour agreements. Saudi Arabia has already deported nearly 3,000 Ethiopian migrants to Ethiopia. Critics say there is no guarantee that other Gulf states would not follow the same move.
Over 50,000 Sri Lankan migrant workers, mainly in Gulf countries, are waiting to return to the country. According to Sri Lankan Foreign Ministry sources, of the 466 migrant workers who had been repatriated from Kuwait 379 were those who surrendered to the camps and had been awaiting repatriation. "87 were those from Kuwaiti detention centres and prisons. Of the 466 who have returned from Kuwait, 330 tested positive for the virus. It has been reported that 150 of the 270 returnees from Qatar arrived as patients.
The government halted a repatriation flight from Qatar scheduled to arrive on May 25 after it was found out that those who returned from Kuwait were already been found to be COVID-19 positive. Criticising the Gulf countries, Mahindananda Aluthgamage, a former Minister of State, said the Kuwaiti government selected people who were found to be COVID-19 positive and sent them back to Sri Lanka. "They have struck us with a bomb. They have sent patients here," he said.
Last in repatriation list
Sri Lanka has not agreed with Middle Eastern countries or other countries like the Maldives to take migrant workers back immediately, saying that receiving so many of them at once would overwhelm the fragile public health system.
Speaking to Daily Mirror Eye, Admiral Prof. Jayanath Colombage, Additional Secretary to the President for Foreign Relations, said according to the government policy, the priority of the repatriation procedure of Sri Lankans stranded abroad was not for migrant workers but students.
"Sri Lankan migrant workers will be brought back to the country once the repatriation of students is completed," he said.
"Currently, we give priority to students. Then, we will take action to bring back those who have gone abroad on temporary visas. We have got many reports of such cases. Once it is done, we will bring back the migrant workers on a priority basis, which means pregnant women and those who have lost jobs will be given priority," Admiral Colambage explained.
He said that 30% of all COVID-19 patients reported in Sri Lanka are "imported cases" and that with available medical and quarantine facilities, the country couldn't handle a large number of COVID-19 patients. "That is why we are currently discussing with the respective countries to conduct PCR tests for Sri Lankans seeking to be repatriated at airports. "We will also continue to carry out PCR tests on those who arrive in SL and identify suspected cases sooner than before," he added.
Violation of National Labour Migration Policy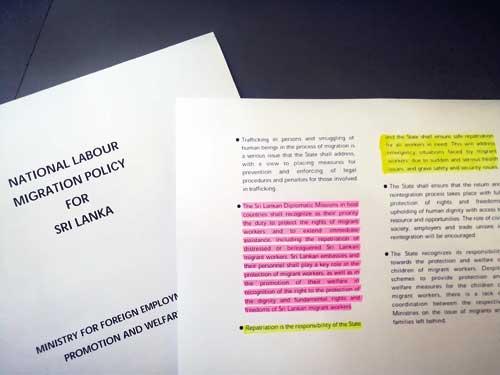 The policy was passed in 2008 under the Minister of Foreign Employment Keheliya Rambukwella who was also the Chairman, Tripartite Steering Committee, National Labour Migration Policy
The Government's decision to put migrant workers to the last in the repatriation priority list is a violation of the National Labour Migration Policy developed in 2008. When the policy was passed, the then Minister of Foreign Employment and also the former Chairman, Tripartite Steering Committee, National Labour Migration Policy Keheliya Rambukwella stated that the national policy should be carried forward under any government.
According to the policy, the Sri Lankan Diplomatic Missions in host countries shall recognise as their priority, the duty to protect the rights of migrant workers and to extend immediate assistance, including the repatriation of distressed or beleaguered Sri Lankan migrant workers. It also states that repatriation is the responsibility of the State and the State shall ensure safe repatriation for all workers in need.
"This will address emergencies faced by migrant workers, due to sudden and serious health issues, and grave safety and security issues. Diplomatic Missions shall make sure return and reintegration take place with full protection of rights and freedoms," the policy states.
The Sri Lankan workers who spoke to Daily Mirror Eye said despite the massive contribution (USD7 billion in annual remittance) they make, the Sri Lankan government has ignored the plight of them during the pandemic.
"All the government cares about is the election. We saw how they brought some migrant workers for votes during the last Presidential Election by even taking care of the plane tickets. "Now, after getting done what they needed, we are abandoned. That is because we are from the poorest and least politically powerful groups," Fawaz said.
"All the government cares about is the election. We saw how they brought some migrant workers for votes during the last Presidential Election by even taking care of the plane tickets"
Meanwhile, the Amnesty International published a report recently said it was especially concerned over domestic workers, who were among the most vulnerable group of migrant workers in the Gulf. Often isolated within homes and highly dependent on their employers, they are also not covered by labour law protections across the Gulf. The AI stated that with many schools closed and entire households restricted from leaving homes, the already-excessive workload of many domestic workers is likely to increase.
Sri Lanka's social media is flooded with videos of desperate migrant workers who are requesting them to be repatriated immediately. Pregnant women are among them who are still stranded without any assistance.
The plight of the stranded migrant workers exposes severe results of the decades-long systemic problems of Sri Lanka's Foreign Policy towards migrant workers and the hands-off approach of the government in matters related to migrant workers.
Meanwhile, a Sunday newspaper yesterday reported that the government had scheduled several flights to bring back Sri Lankan migrants stranded abroad especially from the Middle East. It is the criteria of the repatriation that matters. However, the delay in repatriation and the lack of cooperation between host countries and the Sri Lankan government are leaving migrants even more vulnerable.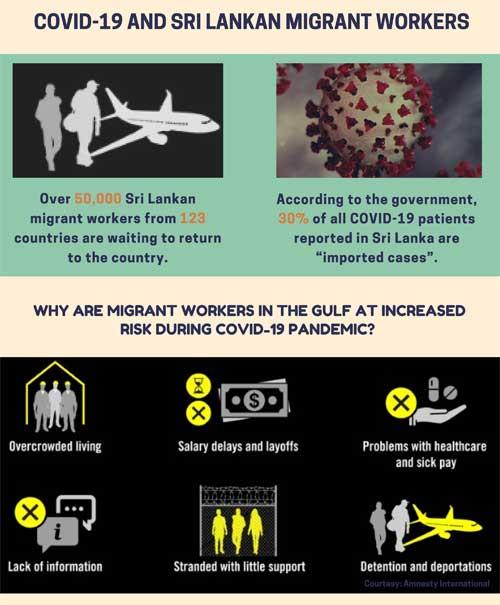 Eye is Dailymirror 's segment to engage with the public through investigative journalism in order to spark action. If you have any issues which deserve to be told in the Eye and which would otherwise go unreported, write to us
dmeyelk@gmail.com or Deputy Editor - Investigations, Dailymirror, Wijeya Newspapers, No. 8, Hunupitiya Cross Road, Colombo 02, Sri Lanka.