---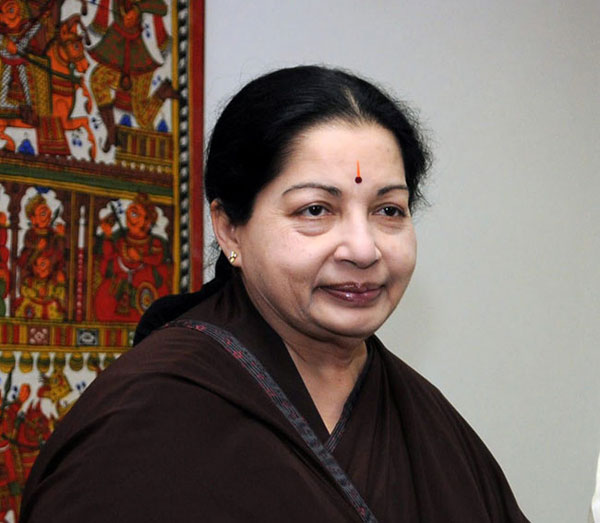 By D.B.S. Jeyaraj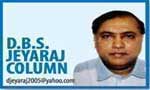 Jayalithaa "Amma" has done it again! The supreme leader of the All India Anna Dravida Munnetra Kazhagham (AIADMK)has triumphed at polls held for the South Indian state of Tamil Nadu. Elections were conducted on May 16th 2016 for 232 out of 234 constituencies in the state legislature known as the Legislative Assembly. The elections commission rescinded polls for two electorates due to irrefutable evidence of pre-poll malpractices.

Unlike Sri Lanka ,there is no proportional representation scheme in India. The Tamil Nadu poll was held under the first past the post winner system where the winner takes all regardless of the percentage of votes polled.The AIADMK with a few miniscule allies contested in all 232 electorates as a single entity under the party symbol of twin leaves and obtained 134 seats. The AIADMK got 131 while its allies also contesting under the two leaf symbol got 03. The chief opposition Dravida Munnetra Kazhagham (DMK) got 89 while its allies won 09. Of the DMK tally , the Indian National Congress got 08 and the Indian Union Muslim League 01.

Tamil Nadu according to the 2011 census has a total population amounting to 72 million(72, 147,030). Of these nearly 58 million are registered voters.The voter turn out on election day was 74.26%. By getting 131 seats the AIADMK won a simple majority in the legislature. AIADMK leader and incumbent Chief Minister Ms.Jayalalithaa Jayaram was sworn in as chief minister. While retaining the portfolios of Public Affairs, General Administration, Home Affairs and Police Jayalalithaa has formed a state government comprising 32 other ministers. Of these thirty – two ministers, three are women.
By getting 131 seats the AIADMK won a simple majority in the legislature. AIADMK leader and incumbent Chief Minister Ms.Jayalalithaa Jayaram was sworn in as chief minister

In the final analysis it really does not matter as to which minister has which portfolio. The political reality in Tamil Nadu is one where Jayalalithaa reigns supreme as the "boss lady". She is the sole repository of power in an AIADMK administration. Jayalalithaa Jayaram as chief minister will be in practice the ruling deity of Tamil Nadu. Her followers, supporters and sycophants refer to her respectfully as "Amma". It means both mother and also a superior woman. Amma is both an endearing as well as respectful form of address. In the Tamil Nadu of today, there is only one "Amma" and that is Jayalalithaa. From state administered cheap food restaurants to privately run cinema halls "Amma"is the brand name. Cardboard cut-outs and colouful posters hailing "Amma Jayalalithaa" dot the landscape of Tamil Nadu. Amma is omnipresent.Amma is omnipotent.

The Jayalalithaa electoral victory has surprised many an electoral pundit. She was not expected to win with a viable majority. Almost all the exit polls predicted a hung Legislative Assembly with the DMK leading. Many analysts predicted a victory for the DMK. The trend in Tamil Nadu for over 25 years has been one where the incumbent administration is voted out. The AIADMK had been in power since 2011. Besides Jayalalithaa's administration had been faulty and corruption –ridden. The thoroughly inefficient manner in which her administration coped with last year's rains and resultant floods was a downright disgrace.Jayalalithaa herself had been convicted on corruption charges and forfeited her chief minister post for a period of time. She was even jailed. Subsequently she bounced back after winning an appeal in courts that smacked of judicial corruption.

Under these circumstances there was widespread expectation that Jayalalithaa "Amma" like humpty – dumpty would have a great fall at the polls. Apart from the DMK which was widely tipped to win, there were many other political party leaders who entertained notions of defeating and replacing Amma as Tamil Nadu chief minister. There was also much talk of a potential third –party alternative to the AIADMK or DMK prior to the poll. Jayalalithaa however had the last laugh. Not only did she win but she also demolished her opponents who fancied themselves as future chief ministers. None of those parties won a solitary seat. Apart from the AIADMK and DMK only those parties which allied themselves to one or the other won.

Jayalalithaa's victory is perceived as remarkable for an important reason. As stated before the trend in Tamil Nadu since 1989 had been that of the DMK and AIADMK forming alternate governments. In earlier times before 1967 when the Congress Party ruled the roost Kumaraswamy Kamaraj had been chief minister from 1945 to 1957 , from 1957 to 1962 and from 1962 to 1963. Kamarajar won the polls of 1957 and 1962 as incumbent chief minister. Later Muttuvel Karunanidhi of the DMK became chief minister in 1969. He contested as incumbent chief minister in 1971 and won. Karunanidhi was followed as chief minister by Maruthoor Gopala Menon Ramachandran popularly known as MGR in 1977.

MGR won the polls of 1980 and 1984 as incumbent chief minister. Now after a gap of nearly 27 years the incumbent Tamil Nadu Chief Minister Ms. Jayalalithaa Jayaram has been re-elected.
Metaphorically and Literally
Whatever the reasons or causes for the election result there is no denying that Jayalalithaa Jayaram has triumphed. Her supporters and party members are engaged in a series of events celebrating Amma's victory. Actress turned politico Jayalalithaa Jayaram is today the uncrowned queen of Tamil Nadu. She has Tamil Nadu at her feet metaphorically and also literally. In the immediate aftermath of the election victory the usually inaccessible Jayalalithaa allowed party members to come up to her and offer their wishes and praises. This they did in a disgusting exhibition of servile sycophancy. Thousands of supporters crawled before their divine "Amma" and prostrated themselves at her feet. Tamil Nadu was once the cradle of the "Suya mariyaathai Iyakkam" or the "Self – respect Movement. Today it is fawning at the feet of Jayalalithaa without a semblance of self – respect.

With a population of more than 70 million , Tamil Nadu has the third highest literacy rate among the states of India. The state is also home to India's original rationalist movement, started by E.V. Ramaswamy Naicker (Periyar). Known as the Suyamariyaathai lyakkam, or Self-respect Movement, it promoted healthy political protest against caste oppression, the imposition of Hindi as national language and superstition in religion. Periyar also founded the Dravida Kazhagham or Dravidian Party in 1943, to which both today's ruling party and chief opposition trace their lineage.

In spite of this "Dravidian" heritage of rationalism and self-respect, it is Tamil Nadu that has allowed film stars to exercise political hegemony like no other. In 1977, M.G. Ramachandran became the first film star to take up chief ministership of an Indian state. N.T. Rama Rao followed suit in adjoining Andhra Pradesh in 1982. In Tamil Nadu, MGR after death was succeeded briefly by his wife Janaki Ramachandran who was herself a former film heroine. Then came Jayalalitha Jayaram, MGR's 'leading' lady with whom he had starred in 27 films. She has been elected thrice as chief minister. As a Tamil wag put it, "MGR is the only actor chief minister who ensured that his actress wife as well as actress paramour succeed him as CM." Jayalalithaa symbolises the transition from the MGR era to the present. The twin hallmarks of Jayalalithaa have been unbridled corruption and unlimited sycophancy.

The Jayalalithaa phenomenon in Tamil Nadu politics came into being because of MG Ramachandran.People looking at her physical corpulence – which may be a sign of her ill-gotten opulence – would not believe that the rotund lady of today was at one time slim and lissom. Indeed she was and a ravishing beauty too! As a sparkling actress on the silver screen, Jayalalithaa was the uncrowned queen of Tamil cinema during the mid-sixties to the mid-seventies of the last century. She was the dream girl of many a teenager and the favourite pin-up star of myriad fans.

Jayalalithaa has acted in over 140 films in several languages. Of these around 90 were Tamil films. She acted opposite the famous film star-politico M.G. Ramachandran (MGR) in 28 films. MGR was her lead actor in films, paramour in personal life and mentor in politics.It was MGR who brought her into politics. After entering politics Jayalalithaa became the ADMK's propaganda and later administrative secretary. She was a Rajya Sabha MP in 1984. In 1989 she entered Tamil Nadu legislature as an elected MLA. Like MGR she too set up a fan club network called the Jayalalithaa Peravai (Federation). Jayalalithaa became a key player on the national scene and enjoyed immense power. Yet much of her conduct was akin to a cheap masala movie where the vamp makes everybody dance to her tune.

After MGR's death in 1987, the ADMK founded by Ramachandran split, with his wife Janaki and paramour Jayalalithaa leading the two factions. Jayalalithaa triumphed and the party united under her leadership to sweep the polls in 1991. She was elected Chief Minister. Jayalalithaa has been the Chief minister of Tamil Nadu from 1991 -96, 2001-2006 and 2011 to 2016. Now she has become chief minister for the fourth term. However this is the sixth time Jayalalithaa has been sworn in as chief minister. This is because she had to step down as chief minister twice due to legal impediments and then regain her post as chief minister on both occasions.
Vaishnavaite Brahmin Aiyngar
Unlike many other South Indian actresses of her time Jayalalithaa has a remarkable ancestry. She is of Tamil Vaishnavite Brahmin Aiyengaar stock hailing from Srirangam in the Trichy district of Tamil Nadu state. Both her paternal and maternal grandparents relocated to the state of Karnataka which was formerly known as Mysore. Jayalalithaa herself was born in Melukote in the Pandavapura division of Mandya district in Karnataka. Since she was born in Karnataka there are many who think Jayalalithaa is a Kannadiga. She is however a "Thamizhachi" (Tamil woman), fiercely proud of her Tamil ethnicity and Tamil Nadu roots.

An incident that occurred decades ago when Jayalalithaa was a film star without any involvement in politics illustrates both her courage and pride in being Tamil. It was the year 1970. Jayalalithaa had agreed to perform with her dance troupe at an exhibition held at Bengaluru (then Bangalore) in Karnataka. Due to her shooting schedule going awry Jayalalithaa had to cancel the performance at the last minute. This led to Vatal Nagaraj, the leader of a Karnataka-based political outfit known as the "Kannada Chaluvali Vatal Paksha," issuing a statement condemning her for cancelling the event despite being a Kannadiga woman.
"Amma". It means both mother and also a superior woman. Amma is both an endearing as well as respectful form of address. In the Tamil Nadu of today, there is only one "Amma" and that is Jayalalithaa

Vatal Nagaraj, a Kannadiga chauvinist, was a dreaded figure in Karnataka like Bal Thackeray of the Shiv Sena was in Maharashtra state. In spite of Vatal Nagaraj's fearsome reputation, Jayalalithaa responded bravely by issuing a statement contradicting him. Jayalalithaa said though born in Karnataka she was a Tamil and not a Kannadiga. An infuriated Nagaraj then warned her not to set foot again on Karnataka soil. Jayalalithaa replied that if and when necessary she would set foot on Karnataka soil.

A few weeks later Jayalalithaa was at the Premier Studio in Bangalore where the shooting of the film 'Ganga Gowri' was taking place. The director was the famous Kannadiga filmmaker B.R. Panthulu in whose film Jayalalithaa had first acted as a heroine. A gang of thuggish activists from Vatal Nagaraj's outfit got to know of this and invaded the studio premises.

The mob surrounded Jayalalithaa and demanded that she withdraw her statement of being a Tamil woman and apologise to the people of Karnataka.
Tamil Nadu was once the cradle of the "Suya mariyaathai Iyakkam" or the "Self – respect Movement. Today it is fawning at the feet of Jayalalithaa without a semblance of self – respect

Jayalalithaa was defiant. She refused to do so and kept repeating, "I am not a Kannada woman. I am a Tamil Woman" to the mob that had encircled her. It was with great difficulty that members of the film crew, studio workers and media personnel prevented the goondas from assaulting the unflinching actress. Finally the Police arrived and dispersed the mob. Jayalalithaa however remained unbowed and unafraid to the very end.

This incident happened when Jayalalithaa was not engaged in politics or entertained any political ambition. Jayalalithaa reiterating her Tamilness even in the face of danger was therefore not a political stunt but a genuine reaction that reflected her inherent courage and Tamil consciousness. In later life several of her political opponents tried to portray her as a Kannada woman in a cheap ruse to alienate her from voters in Tamil Nadu. This did not work.

Jayalalithaa's maternal grandfather, Rengasamy Aiyengar, had resided at No. 61 East Chithirai Road in Srirangam in the Trichy district of Tamil Nadu. He then moved from Srirangam to Nellore in Andhra Pradesh. Thereafter he relocated to Karnataka where he worked at Hindustan Aeronautics. Rengasamy had three daughters and a son. His second daughter was named Vedavalli, who later turned to acting in films and adopted the screen name Sandhya. She was Jayalalithaa's mother.

Maharajah of Mysore
Jayalalithaa's paternal grandfather was Dr. Narasimhan Rangachary. He too moved to Mysore and served as the court physician to Krishnaraja Wodeyar IV, who reigned as the Maharajah of Mysore from 1894 to 1940. A large part of what is today the Karnataka state was under the suzerainty of the Wodeyar dynasty during British rule. Rangachary had a son, Jayaram. Vedavalli was given in marriage to Jayaram as his second wife with the concurrence of both families. Jayaram's first wife was Jayamma, a Kannada woman from Narasipur in Mysore.

Vedavalli had two children by Jayaram. One was a son, Jayakumar, and the other a daughter, Jayalalithaa. Jayalalitha was given her grandmother's name Koamalavalli at the time of birth. The name Jayalalithaa was adopted later. It was derived from the names of two houses where she resided in Mysore. One was "Jaya Vilas" and the other "Lalitha Vilas". Her name was originally spelled with one 'a' at the end. Later another 'a' was added for numerological reasons. Jayalalitha became Jayalalithaa. However, she was widely known by her pet name "Ammu". Nowadays "Ammu" has given way to "Amma,"

Jayalalithaa was born in the lap of luxury on 24 February 1948. Her paternal grandfather Dr. Rangachary had amassed much wealth as the Mysore maharajah's personal physician. Fate however decreed that his daughter-in-law Sandhya and granddaughter Jayalalithaa become actresses due to financial reasons. The circumstances that led to this situation are by themselves interesting.Jayalalithaa's grandfather Rangachary died before she was born. Thereafter things took a turn for the worse. Jayalalithaa's father Jayaram though a BA graduate had never worked in his life. Worse still, he was a recklessly extravagant spendthrift and wastrel. Within a very short period, he squandered away the family fortunes on alcohol, women and gambling. Jayaram died before his daughter reached the age of three. Whatever that remained of the family wealth went to Jayaram's first wife.

The widowed Vedavalli was left destitute and returned to her father's home in Bangalore. She learnt shorthand and typewriting to take up a clerical position to help support the family. Her younger sister Ambu

Javalli had moved to Chennai (then Madras)and was working as an air hostess. She also started acting in dramas and films using the nom de plume Vidyaavathy. After a while Jayalalithaa's mother also relocated to Madras and stayed with her sister. She worked in a commercial firm and began dabbling in acting.

Soon Vedavalli became a full time actress using the name Sandhya. Sandhya as an actress never became a star but was able to garner many roles. She played the 'leading lady' in a few films including 'Minnal Veeran,' opposite the swashbuckling hero actor Ranjan. Most of her roles however were in a supportive capacity.

Meanwhile Jayalalithaa lived with her maternal grandfather and unmarried aunt Padmavalli in Bangalore. "Padma chithi," as she called her aunt, was like a foster mother to her. Jayalalithaa studied at Bangalore's famous Bishop Cotton Girls' school in her early life. She would go to Madras to be with her mother during school holidays.Once Sandhya took her daughter to the studio with her. The film 'Shree Shaila Mahathmiya' was being shot. While Jayalalithaa was watching the shooting, a problem arose. The child actor playing the role of Goddess Parvathy in a school drama scene in the film had not turned up. The producer turned to Sandhya. Jayalalithaa was swiftly dressed up as Parvathy and the scene was shot. This was her first screen performance.

In 1958 Padmavalli got married and left her father's home. Sandhya then got down her children to Madras to be with her. Jayalalithaa was admitted to the prestigious Sacred Heart Matriculation School popularly known as Church Park Presentation Convent or Church Park. She was 10 years old then.Jayalalithaa was a brilliant student at Church Park and placed first in her class most of the time. She particularly excelled in English. Jayalalithaa's maternal great grandfather had been a lawyer practising in Karur. It was Sandhya's hope that her daughter too would become a successful lawyer like her grandfather. The daughter too subscribed to that ambition.

Golden Statue-Jayalalithaa
Sandhya however made sure that apart from studies, Jayalalithaa also learnt music, dancing and singing. She learnt Western classical music and how to play the piano at Church Park. Jayalalithaa also learnt carnatic music at home from the vocal guru Gopalakrishna Sarma. The danseuse K.J. Sarasa taught her Bharatha Natyam. She also learnt Kathak and Mohini Aattam.Jayalalithaa's Bharatha Natya 'Arangaetram' or debut performance was in May 1960. It was held at the Rasika Ranjani Sabha hall in Mylapore. She was 12 years old at the time. The chief guest was the great Tamil thespian Sivaji Ganesan. Sivaji in his address commended Jayalalithaa's dancing. He also praised her physical beauty particularly her figure and fair complexion by describing Jayalalithaa as a "thangachilai" or golden statue.

Sivaji Ganesan also called upon Jayalalithaa to act in films when older. He was definite that she would take to acting. Sivaji predicted then that "Ammu" would become a great film star. Sivaji's comment did not go down well with Sandhya and Jayalalithaa. Both mother and daughter shared the vision of Jayalalithaa becoming a lawyer. Yet, within five years, Sivaji Ganesan's prophecy came true. Furthermore Jayalalithaa was to play leading lady to Sivaji himself before the decade was over.Her mother Sandhya and aunt Vidyavathy acted in dramas produced by the famous Y.G. Parthasarathy the father of comedian Y.G. Mahendran. YGP as he was known ran the drama troupe United Amateur Artistes (UAA), which staged English and Tamil plays. Soon Jayalalithaa while a schoolgirl began acting in some YGP plays along with her mother and aunt. She acted in plays such as 'Malathi,' 'The Whole Truth,' 'Tea House of the August Moon' and 'Under Secretary'.

Former Indian President V.V. Giri's son Shankar Giri saw some of these plays and was impressed by Jayalalithaa. Shankar Giri approached the mother, Sandhya, and told her that he wanted to cast her daughter in an English docudrama called 'The Epistle'. Sandhya reluctantly agreed with the condition that shooting should be held only during weekends or school holidays. The film however dragged on and was finally released years later when Jayalalithaa was a star. It was a flop.Meanwhile, Jayalalithaa continued with her studies and passed her SSLC/Matriculation exams with flying colours. Her marks were the second highest in the state. Entitled to a merit scholarship, Jayalalithaa obtained admission to Stella Maris College in Madras to follow PUC classes when the academic term began. A brilliant career based on education seemed to be beckoning at that juncture. Destiny decreed otherwise.

Sandhya had acted in a Tamil film 'Karnan' produced and directed by Kannada filmmaker B.R. Panthulu. The film ran for over a 100 days and a celebration was arranged at the Woodlands Hotel. Jayalalithaa dressed in a silk saree accompanied her mother to the event. She was a "sweet 16" then and a dazzling sight. B.R. Panthulu saw her and immediately decided to cast her opposite Kalyankumar in the Kannada movie 'Chinnada Gombe' that he was making. Sandhya demurred saying she would be studying for her PUC in two months' time. Panthulu promised to finish all shooting within two months. Sandya agreed and Jayalalithaa started acting. She was paid Rs. 3,000. Panthulu kept his promise and completed shooting in six weeks. Jayalalithaa forgot all about films and got ready to attend classes at Stella Maris.

It was at this point of time that one of the greatest Indian film directors, C.V. Sridhar saw the rushes of 'Chinnada Gombe'. Sridhar was planning to shoot a colour film with newcomers under his famous banner Chitralaya Films. He felt Jayalalithaa was ideal to act in the role of a schizophrenic widow in his film 'Vennira Aadai' (White Dress). Moving swiftly Sridhar went to the YMCA swimming pool to meet mother and daughter. Sandhya was thrilled that the maestro Sridhar wanted her daughter to act in his film.Jayalalithaa however refused to act in more films. She wanted to study. There was a heated argument at home. Finally Sandhya revealed that the family was in dire straits financially.
Acting opportunities were becoming scarce for her and debts were piling up due to their extravagant lifestyle. Being launched by Sridhar meant glowing prospects and a bright future in an acting career. The daughter was asked to make the correct choice. After a long night of deep thought Jayalalithaa conveyed her decision in the morning. It was adieu to studies.
Jayalalithaa's first Tamil film 'Vennira Aadai' made history even before it was released by getting an 'A' certificate as an adults only film. The last time a Tamil film got an A certificate was in 1951 for 'Marma Yogi'. Apparently the Film Certification Board was upset by some shots of Jayalalithaa bathing and dancing in the film. The movie when released ran successfully for over a hundred days in several theatres. Jayalalithaa got rave reviews. Thousands became her fans overnight. A star was born! A fragrant sign of this stardom was in posing for advertisements extolling the virtues of Lux soap.
Legendary M.G.Ramachandran
She began to get a lot of film offers. The biggest and life-changing break came in the form of B.R. Panthulu again. The man who made the 'Chinnada Gombe' Kannada film with Jayalalithaa now wanted to make a colour film in Tamil with the legendary M.G. Ramachandran (MGR).This was the first MGR film by Panthulu. MGR wanted a new face as his leading lady. Panthulu suggested Jayalalithaa. So MGR and wife Janaki watched the Kannada and Tamil film starring Jayalalithaa. It was MGR's wife Janaki who insisted that MGR act with Jayalalithaa.

The film was Jayalalithaa's second Tamil one. It was based on the Rafael Sabatini character Captain Blood. The film named 'Aayirathil Oruvanor' or 'one in a thousand' was a block buster. MGR was 48 years old and Jayalalithaa only 17. Despite the 31-year age difference the pair hit it off grandly on screen. More films followed and the duo made 28 films together in nine years. Almost every film was a commercial success. The jewel in the crown was 'Adimai Penn' or slave girl with Jayalalithaa in a dual role. The film released in 1969 was produced by MGR himself.

It was in this film that Jayalalithaa sang in her own voice for the first time on screen. Usually actors and actresses merely lip synch for the screen while the numbers are actually sung by playback singers. The singers P. Susheela, S. Janaki and L.R. Eeaswari used to voice for Jayalalithaa. It so happened that MGR once heard Jayalalithaa singing softly by herself and felt she sang well. So a solo was given to her in 'Adimai Penn'. The song 'Amma Endraal Anbu' was written by lyricist Vaali and music composed by K.V. Mahadevan. She had a creamy, croony voice and the song got popular. She sang in her own voice in some other films too. Jayalalithaa's first screen song began with the word "Amma". Years later millions of supporters are calling her "Amma"!

The immensely-popular MGR had a network of fan clubs known as Rasikar Mandram. Though several actresses such as Bhanumathy, Padmini, Saroja Devi, Manchula, K.R. Vijaya, Latha, etc. had acted paired with MGR, it was Jayalalithaa who captured the hearts of his fans. MGR's wife Janaki was called "Anni," meaning wife of the elder brother by fans, who also referred to Jayalalithaa as "Sinna (small) Anni". MGR himself was infatuated with her. Though they never formally married, Jayalalithaa was regarded as the love of MGR's life.There was a time when MGR and Jayalalithaa were estranged. While Jayalalithaa faded away from the screen, MGR formed his own political party and became Chief Minister of Tamil Nadu. After a few years of separation there was rapprochement between both. MGR enticed her into his party and launched her on a successful political career.
The immensely-popular MGR had a network of fan clubs known as Rasikar Mandram. Though several actresses such as Bhanumathy, Padmini, Saroja Devi, Manchula, K.R. Vijaya, Latha, etc. had acted paired with MGR, it was Jayalalithaa who captured the hearts of his fans

Many in her party treat her as a living deity now. Years ago in a movie called Thanipiravi MGR played Lord Muruga and Jayalalithaa his consort Valli, in a dream sequence. A picture of both together as Murugan and Valli was framed and worshipped by many. Likewise, Jayalalithaa has played divine roles in many other films too. Pictures of Jayalalithaa in such roles are hung in many dwellings. Some people light camphor and lay flowers before them.

Falling at her feet or touching them as a mark of respect is almost a ritual for many of her followers. Touching or falling at the feet of elders to seek their blessings is customary in India. But in the case of Jayalalithaa, party sycophants have taken this practice to ridiculous levels. Even party veterans older than Jayalalithaa prostrate themselves publicly. An amusing phenomenon is the sycophantic references to her feet by party members when commencing their speeches. In a disgusting spectacle they begin by paying homage to her "potpaadangal" (golden feet) or "thamaraithiruvadigal" (lotus feet).

Fixation On Her Feet
Interestingly enough this penchant for Jayalalithaa's feet was shared even by her mentor and paramour. According to some observers, MGR had some kind of a foot fetish for Jayalalithaa. In many of the films in which they acted together, there were scenes of MGR touching Jayalalithaa's feet such as removing a thorn from her sole or massaging a sprained ankle. Apparently the man who founded the ADMK had a fixation on her feet. Now members of MGR's party are at Jayalalithaa's feet, metaphorically and literally.

In spite of her unofficial liaison with MGR, the actor to whom Jayalalithaa was linked romantically was Telugu actor Sobhan Babu. He was however married and refused to divorce his wife formally and marry Jayalalithaa. Once when a Tamil magazine had a gossip article about this relationship, Jayalalithaa wrote an open letter to the publication in which she stated that both of them were in love and would marry if and when Sobhan Babu divorced his wife. That never happened and to this day Jayalalithaa is single and referred to as Selvi or unmarried woman.

As an actress Jayalalithaa sparkled on the silver screen. She acted in 142 films from 1964 to 1978 in the Tamil, Telugu, Kannada, Malayalam, Hindi and English languages. Of these 77 films ran for over 100 days and 18 for more than 25 weeks. Her feature film in Tamil was 'Nadhiyai Thedi Vandha Kadal'. In 1992 when she was Chief Minister of Tamil Nadu Jayalalithaa acted in the Tamil film 'Neenga Nallaa Irukkanum,' in which she played herself on screen.

Though she played glamorous roles, she was a good actress and made an impression if given challenging roles with scope to display histrionic ability. She exuded chic and élan in her film career and was a favourite among teens of that era. She designed many of her costumes and was a trendsetter in fashion for young women. Jayalalithaa was one of the first heroines to don bathing costumes on screen and was described as a bombshell in bikini.Among her successful films in Tamil were 'Adimai Penn,' 'Naan,' 'Maatukkaara Velan,' 'Aathiparasakthi,' 'Pattikaadaa Pattanamaa,' 'Kavalkaran,' 'Engiruntho Vanthaal,' 'Kumari Penn,' 'Kandhan Karunai,' 'Nam Naadu,' 'Chandrothayam,' 'Kudiyiruntha Koavil,' 'Engal Thangam,' 'Enga Maamaa,' 'Suryakanthi,' 'Avan Thaan Manithan,' etc. Apart from MGR, Jayalalithaa acted opposite stars such as Sivaji Ganesan, Gemini Ganesan, Jaishankar, Ravichandran, Muthuraman, A.V.M. Rajan, N.T. Rama Rao, A. Nageswara Rao, Krishna, Sobhan Babu, Rajkumar and Kalyankumar.

An accomplished dancer, she lit up the screen and stage by her performances. Her dance drama, 'Kaviri Thantha Kalaichelvi,' was a smashing success. Jayalalithaa was versatile. She has been a magazine columnist, short story writer, novelist and film producer.Let the last word about her splendid acting career be in the words of her arch enemy in politics Muttuvel Karunanidhi, the DMK leader. The movie 'Thirumangalyam' released in January 1974 was Jayalalithaa's 100th film. There was a felicitation ceremony where the Chief Minister at the time, Karunanidhi, was the Guest of Honour. Recalling that his late leader C.N. Annadurai had once described actress Bhanumathy as "Nadippukku Ilakkanam Vahuthavar" (devised the grammar of acting), Karunanidhi praised Jayalalithaa in similar vein as "Nadippukku ilakkiam vahuthavar," which meant "devised literature in acting".

Undisputed Imperious Leader
"Amma" Jayalalithaa has been the imperious yet undisputed leader of the ADMK for more than 25 years She is often criticised for her arrogance. She is virtually a dominatrix with party people and treats them like her minions and serfs and at times, Jayalalithaa would be the only person sitting on a stage while others would remain standing or seated on the floor.Later she dispensed with this practice but allows only selected people to sit next to her. When a senior Minister, Munu Aathi, dared to sit next to her at a function, she flared up and publicly ordered him to move back.On another occasion a Congress cabinet minister from Tamil Nadu tried to sit next to her on a flight to New Delhi. She shouted at him to get lost and referred derisively to his caste. The man was a Dalit. There was a big outcry and a public apology was demanded. She did not budge.

During inner meetings of the party she remained seated while the rest sat on the floor or remained standing. There have been press conferences where her ministers stood behind her with folded hands while she sat on a sofa. Nowadays she does not do that.However there is no inner party democracy in the ADMK. Jayalalithaa appoints, removes, transfers, promotes, demotes, expels and recruits at her own discretion. Ministers are appointed, fired or shuffled according to her whims. Her wish is the party's command. None dares to disobey let alone defy. She is an autocrat who does not tolerate criticism. She looks down upon the media and brooks no dissent.

While her haughty demeanour and arrogant attitude deserve to be condemned, there is perhaps a rationale for such behaviour. The ascendancy of Jayalalithaa in a Tamil Nadu milieu can be viewed as an ironic contradiction.Despite the breeze of cosmopolitanism blowing in through globalisation, the state of Tamil Nadu is basically conservative. It is a patriarchal, male-dominated society with strict notions of a woman's role and place - Jayalalithaa is a woman.Tamil Nadu society at large has contempt for women actors in the cine field who do not behave as 'good' women should. Woman film stars, in spite of their glamour, are not respected and regarded with disdain in private - Jayalalithaa was an actress.The dominant political ideology in the state is that of Dravidianism. This is based on archaic concepts of the Aryan-Dravidian divide where the Brahmin community is seen as Aryans and other Tamils as Dravidians. Anti-Brahminism is a core element of Dravidian discourse - Jayalalithaa is a Brahmin. Thus, one can see that the Jayalalithaa phenomenon goes against the grain of three dominant concepts in Tamil Nadu. She is a woman, a film star and a Brahmin. The success of this embodiment in the socio-political realm of Tamil Nadu is a contradiction. Jayalalithaa, in a way, is an exception or aberration.In that context, the situation can be quite dicey for her. If she were to be democratic and easygoing, the people surrounding her would exploit it to their advantage. Instead of appreciating her conduct, they would very likely regard it as a weakness and take advantage. Whatever her deficiencies, Jayalalithaa remains a towering figure in Tamil Nadu politics as her arch rival Karunanidhi is an nonagenarian confined to a wheel chair..After his demise, there will be no one in the State to match Jayalalithaa in stature and popularity."Amma" will then very likely be the solitary moon among lesser stars in the Tamil Nadu political firmament.
D.B.S.Jeyaraj can be reached at dbsjeyaraj@yahoo.com
CONCLUDED