---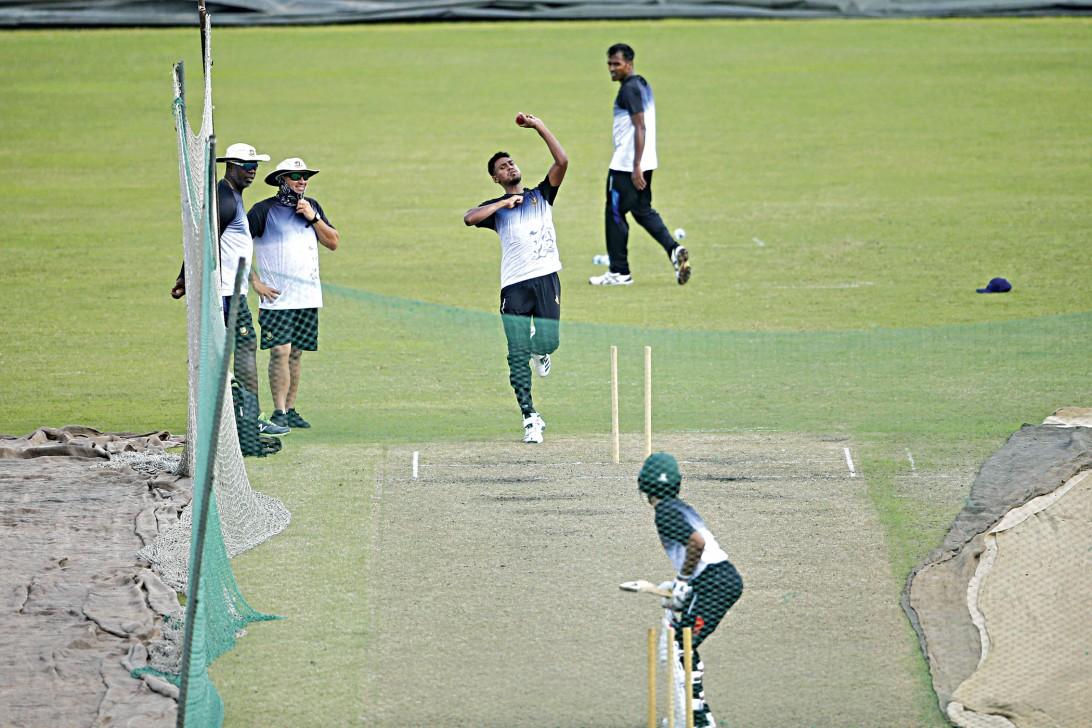 Bangladesh cricketers and the support staff moved into a hotel on Sunday to be in isolation for seven days before boarding a charter flight to Colombo on September 27, but uncertainty still looms over the series.
Bangladesh is slated to play three Tests against Sri Lanka starting October 23. It is the first series the two teams will face-off after a COVID-enforced long break. But its fate hangs in the balance with Sri Lanka's Presidential Task Force on COVID-19 declining to relax the quarantine regulations to accommodate the series.
Health authorities are insisting on a 14-day quarantine to all visitors to the island and, with Bangladesh identified as a COVID high-risk country, the chances of its plea for a reduced isolation period being accommodated remains remote.
The Bangladesh Cricket Board (BCB) has refused to undergo a 14-day quarantine where the players will be in complete isolation inside a hotel and instead they wanted to train from the eighth day in a bio-secure bubble to prepare for the Test series.
On Tuesday, Sri Lanka Cricket officials had a discussion with the Head of the Sri Lanka's Presidential Task Force Lt Gen. Shavendra Silva in the hope that he could intervene. But no changes were approved to quarantine regulations when the COVID Task Force met on Thursday.
According to sources, the Task Force was of the view that there should be no deviation from quarantine regulations and that 14-day quarantine is mandatory. "We have not got a response yet from the authorities," said SLC CEO Ashley de Silva, on the request for reduced quarantine.
"Bangladesh have told us that the series is not viable under the present circumstances where authorities insist on 14-day quarantine. This is where it stands at the moment."
The tour, which was scheduled for July-August, was postponed because of the COVID-19 pandemic.
They're now expected to travel to Sri Lanka on September 27 and will move to a hotel in Dambulla where they will start training after completing the quarantine period. When the tour was rescheduled for August, the BCB were planning to send the high performance team along with the national team.
The team was expected to be around 60 members. The local health authorities did not approve such a large squad. Hence, the high performance tour was cancelled with around 40 members including the players and support staff expected to travel.
The opening two Test matches will be played in Kandy while the last Test of the series is expected to be played in Colombo. Matches will be in a closed-door environment with no spectators.
Meanwhile, Sri Lanka cricketers also resumed their training this week ahead of the proposed series at the Khettarama High Performance Centre.