---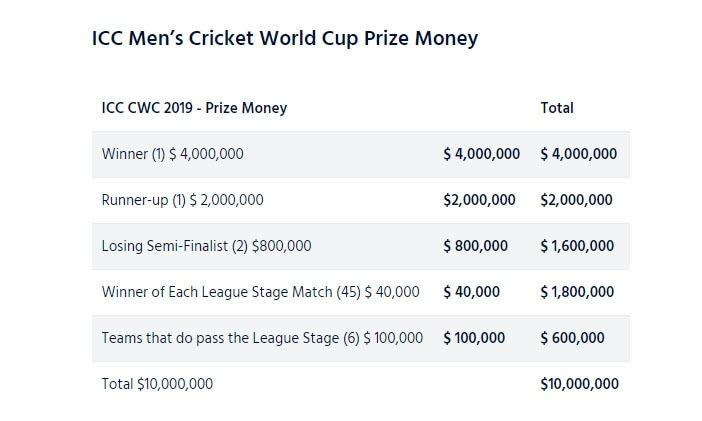 The International Cricket Council (ICC) on Friday announced a $4 million prize for the winner of the upcoming Cricket World Cup 2019.
"The total prize pot of $10 million will see the runners-up assured of $2 million and the losing semifinalists $ 800,000 each at the end of the 46-day tournament being played across 11 venues from 30 May," an ICC press release said on Friday. This is the highest amount ever designated to the tournament.
The council also said that there will be prizes for each league match won as well.