---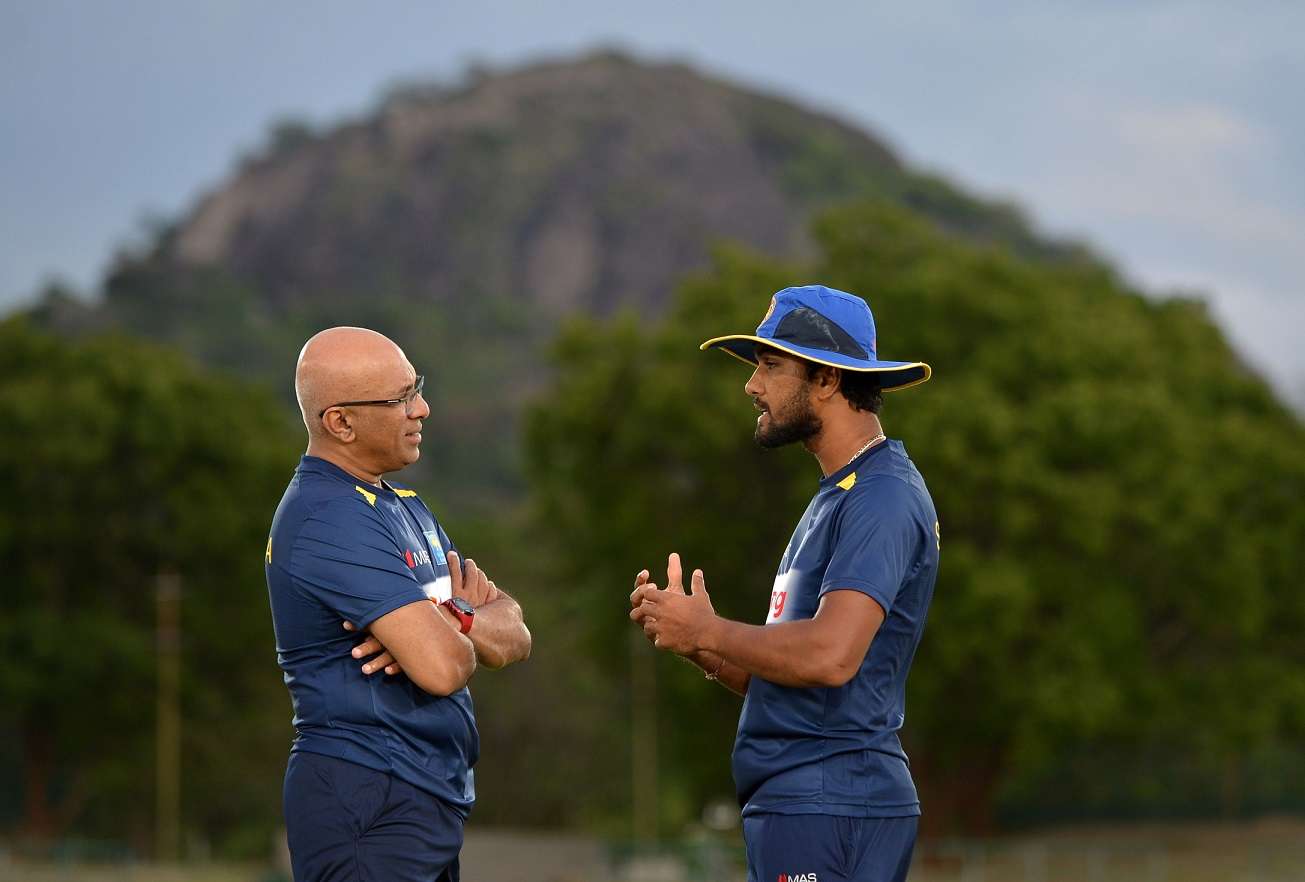 Despite going winless on their tour of New Zealand, there were some signs of progress for Sri Lanka
Those signs were most prominent in Test cricket, where the Asian side are without a win in five games. In the first Test against New Zealand a mammoth unbeaten 274-run partnership between Kusal Mendis and Angelo Mathews saved them the Test and showed the Sri Lankan batsmen could get to grips with foreign conditions. Heavy defeat followed in the second Test, but only after Sri Lanka reduced New Zealand to 64/6 in the first innings.
Their batting efforts in particular were notably improved in the second innings of each game, and their captain Dinesh Chandimal exhorted his team to "start well" as they begin preparations for their two-Test series away against Australia.
"That's the one area we'll have to improve," he said. "We have done well in New Zealand in both Tests, especially in the second innings. We just want to start well whether bowling or batting. We learnt from that last series and guys have some game plans. If they can take it out to the middle it will give us a good start."
Sri Lanka will have to make do without their hero in the first Test against New Zealand, with Mathews ruled out of the tour through a hamstring strain. Chandimal acknowledged how big a loss he would be, but pointed out that this represents a chance for some less-established players to make their name in tough conditions.
"We all know how good Angelo is and we will certainly miss him. In the last series he did really well and he has a lot of experience. This is a really good opportunity for the youngsters to show a performance. If you perform against Australia in Australia that will give you more confidence going forward. We have something up our sleeve and if we can execute that we are on the right track."
While Sri Lanka have been struggling in Test cricket, they might view this series as an opportunity. Australia remain without star batsmen Steve Smith and David Warner, for whom the Sri Lanka series will be the last Test assignment they miss, and are still reeling from being beaten for the first time by an Asian side on home soil, with India inflicting a 2-1 reverse on them. Chandimal was cautious about his side's hopes, but hoped his bowlers could emulate India's.
"We know how good the Australia team is," Chandimal said. "We all have ups and downs as teams and individuals, but still Australia are a really good side with really talented players. It's never easy for subcontinent teams to come here and win a series.
"Our fast bowlers are in good shape and if we can get more than 300 that will be great from the batting unit. The India bowling unit was really good, especially between overs 40-80. That's why they won the series. As a team we just want to do that as well."