---

La Brooy juggles match schedules to manage player workload sans burnout for consistent match-fitness
by Champika Fernando
Angelo Mathews will not bowl again. To prolong his career amidst recurring leg injuries, the national cricket selectors want their best player to be a specialist batsman across all formats. This is part of a strategy cricket selectors and team management are now implementing to manage player workload and minimize burnout.
Mathews is one cricketer who has paid the price of overuse. Mathews had a dream run from 2013 to 2016, when he did not miss single match. Statistics show he has played 339 international matches to date, since his debut in November 2008. This was despite him missing several months of cricket during the last 18-months, owing to recurring hamstring and calf injuries.
"From 2013-2016, Angelo Mathews is the player who notched the most number of games," said Chairman of Cricket Selectors, Graeme La Brooy. "He is paying the price for that high intensity cricket without rest and recovery. When you play matches, it's difficult to rehabilitate in-between and get back to keep going. If they had managed his workload at the time, he wouldn't be in this situation today."
In addition to being relieved of bowling in international cricket, Mathews' workload in Test cricket will also be managed.
"Say, there are 3 Tests," La Brooy said. "We do not want to play Mathews in the 3rd Test. It also depends on the intensity of the game. If he doesn't score runs and gets out without spending sufficient time in the middle, then we will play him in the 3rd Test. But, if he gets 2 big hundreds and spends a lot of time in the middle, we will keep him out of the 3rd Test. There are a few others, including Kusal Perera, who are injury prone and need to be managed properly."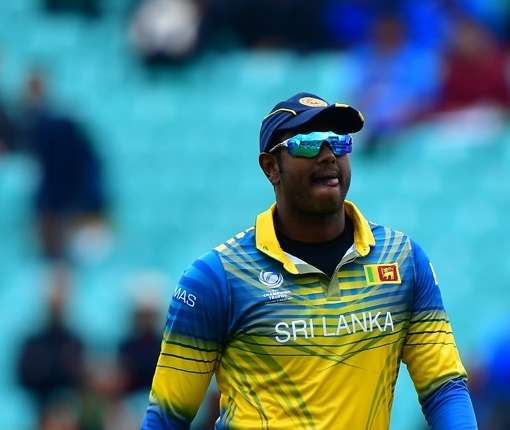 Therefore, both Mathews and Kusal Perera will skip the first 2 matches of the 4-day Super Provincial Tournament--intended to be a competitive tournament, with only 4 teams--and will play in the 3rd and final match to prove their fitness, to travel to the Caribbean.
"We don't want to rush him," La Brooy continued, referring again to Mathews. "We told him to play in at least two provincial matches, to prove his fitness to go to the West Indies. We later had a longer chat with the physiotherapists and the trainers, and they said we have to give him a miss for the 2nd match. So we said fine. But he is training. So he will play the last 4-day match and the first 2 ODIs. That's the plan for him and Kusal Perera."
International cricket is now crowded with matches being played without a break. Caught in between are the players. How to minimise burnout is a question raised in many quarters, given the congested schedule offered to cricketers.
This situation is bound to impact adversely on a player's physique, however strong he may be. Managing workload is now a vital duty of cricket administrators.
"We do have a system to manage player workload," La Brooy affirmed. "But we do not have the luxury of resting players often, because of injuries to other players."
La Brooy understands that, failing to manage the workload is akin to killing the goose that lays the golden eggs. So he has taken up the challenge to ensure players are fit at all times.
"Ideally, if we are to have a management plan, including their rehabilitation, etcetera, we need a pool of at least 30 players who could walk into the side at any given time," he said. "A good example is Suranga Lakmal. We did not want to play him for the Nidahas Trophy T20s. But when the support bowlers broke down, we had no option but to bring him in. It was the same with Kusal Mendis. So, sometimes, we are compelled to play cricketers we planned to rest owing to injuries to other players."
Sri Lanka's international cricket schedule was hectic last year, allowing little time for players to rest and recover in between games. The team played 57 international matches across all formats--highest by any team--and will play at least 43 more in 2018. To make matters worse, the national cricketers were pushed into the 4-day Super 4 Provincial Tournament currently under way.
"The reason the 4-day tournament is on during this particular period is to prepare for the West Indies tour," La Brooy said. "But, as part of managing players, we rested 11 national cricketers for the 1st match. At least 6 of them were match-fit, but we still wanted to rest them for the 1st match. Of the 11, 6 will play in the next match starting Sunday, and 3 in the last one."
Sri Lanka's upcoming international schedule is also heavy. Two weeks after the team returns from their West Indies tour in June, the campaign against South Africa kicks off at home. This will be followed by the Asia Cup, England's visit to Sri Lanka and Sri Lanka's tour of New Zealand.
The congestion could be a good thing. More matches will give players required exposure and experience to mature. But the heavy workload can also cause falling standards and fitness problems, as it has in the past.
"Our challenge is to keep the guys match-fit," La Brooy said. "If you go back to the last 20 months or so, my predecessors were compelled to bring in new players because of injuries. They took a lot of flak for it."
"And, if you analyse it, most of these injuries happen early or, at the end of the tour, not in the middle," he pointed out. "That's when the intensity of the matches increases. And, when you have not played enough cricket or, spent sufficient time in the middle (bowling 10 and 4 overs or, batting for 30-40 overs), your body doesn't get accustomed to it. That is where you break down. This is what we have realised and are currently working with the physios and trainers to fix. Since Hathurusingha came in, he has been getting them to play a lot of cricket under match situations."
Unlike many other countries, Sri Lanka has a limited talent pool. For instance, India rested many of their top players for the recent Nidahas Trophy tri-series in Sri Lanka, but managed to win the title against 2 star-studded teams from Sri Lanka and Bangladesh.
"When you are down in the dumps, you need to get at least halfway there, before we start rotating," La Brooy said. "We could've done this 4 years ago, not at the moment. Our prime objective is the 2019 World Cup and we want those identified players to play at least 15 matches before the World Cup.
This is why Sri Lanka Cricket spoke to Cricket South Africa and made a few changes to the schedule, so that the players will play more ODI and T20 matches than Tests, in the run-up to the World Cup."