---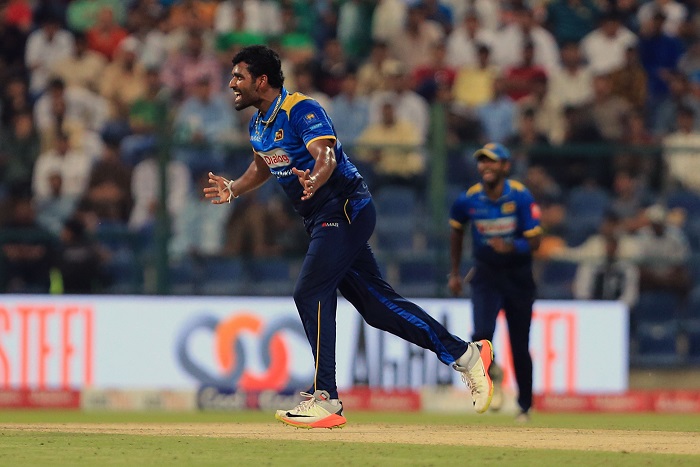 Bowling all-rounder Thisara Perera was appointed the captain of the limited-overs side for the current series against India, replacing Upul Tharanga this evening.
Perera, a veteran of 125 ODIs was made the captain of the national T20 side for the three-match series against Pakistan when Tharanga pulled out citing security reasons. The third and the final match was played in Lahore, eight years after gunmen attacked Sri Lanka cricketers injuring six cricketers but several Sri Lanka cricketers including skipper Tharanga pulled out.
Perera's appointment comes as a huge surprise given his international record. A bowling rounder has an ODI average of 17.57 with just seven half centuries. He has taken 133 wickets. He has a better record in T20 internationals scoring 780 runs at 22.28 in 63 matches. He has 45 T20 wickets.
Perera speaking at a press conference Colombo said he is ready to leave the side from the front.
"This was a dream come true for me. I captained the T20 side last month and now I am given captaincy of the ODI side as well. I will give my hundred percent to the team," Perera said.
Tharanga was named stand-in captain when Angelo Mathews was injured in South Africa in January and then took over the job on a permanent basis when Mathews stepped down after the unexpected series defeat to Zimbabwe in July.
Meanwhile Ashley de Silva, CEO Sri Lanka Cricket the selectors took a decision to replace Upul Tharanga after analysing his performance as the captain of the side.
"The selectors have assessed his performance in recent past and they thought his contribution as captain was very limited. So they have decided to go for an aggressive skipper in Perera," de Silva explained.
Tharanga will, however, be considered for selection.