---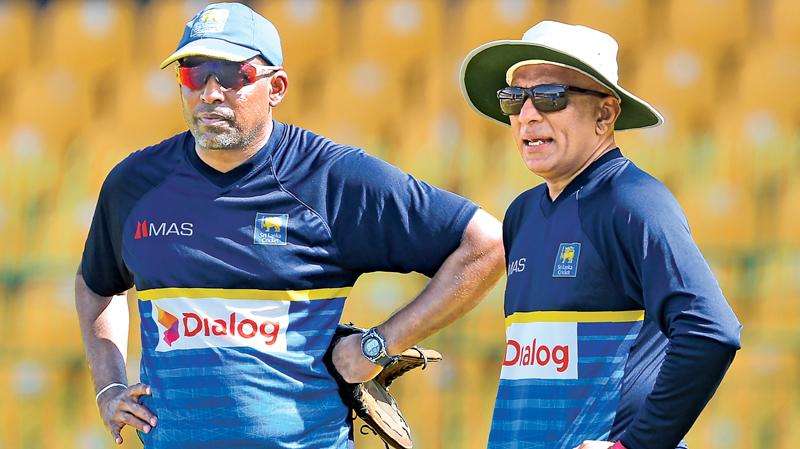 Champika Fernando reporting from Dubai
Sri Lanka left Dubai International Cricket Stadium on Saturday night ruing missed opportunities and knowing they had "let Bangladesh off the hook" as they now seek a quick turnaround against Afghanistan in a must-win situation to stay afloat in the six-nation tournament.
The team's second and the last first round match will be played in Abu Dhabi this evening—but the islanders must win and win big to have a realistic hope of earning a second round spot. That had seemed almost a certainty before the tournament commenced on Saturday.
Sri Lanka were bowled out for 124, their lowest total against Bangladesh, succumbing to a massive 137-run defeat in the Asia Cup opener sending shock waves among the cricketing establishment and prompting them to examine some of the key issues derailing Sri Lanka's progress.
Though Sri Lanka kicked off the opener in dramatic fashion after old-guard Lasith Malinga gave an electrifying start, picking two wickets in successive balls in the first over, they let off as many four easy catches, including one off a no-ball, to let Bangladesh rebuild their innings to a state of dominance.
The reemergence of Lasith Malinga at least provided some positive closure but having missed opportunities to send back both Mushfiqur Rahim and Mohammed Mithun inside the first ten overs with an atrocious effort in the field, Sri Lanka now face early elimination, unless they beat Afghanistan handsomely.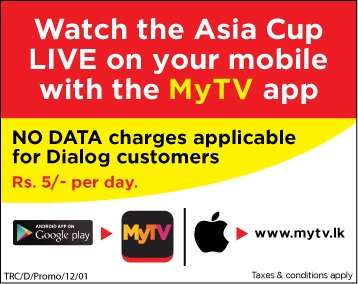 "We were really disappointed about how the players went about on Saturday," said Thilan Samaraweera, the batting coach. 'Batting was awful, so was fielding and bowling. They gave us three opportunities. First we got two wickets early then Tamim was injured and we let them off the hook by dropping two catches. When they were 170 for six, we gave away 40 runs in three overs. A total of 260 can be got easily. Coaches and players are very disappointed at the way we played. Hopefully it will be a good turning point."
In recent months, Sri Lanka have often started tournaments with defeats. In Bangladesh, they lost the first two matches, but went on to win the title. Against South Africa, Sri Lanka lost the first three matches, thereby conceding the series, but won the next two matches comfortably showing signs of positive closure.
"We don't lack skill," Samaraweera, a former Sri Lanka Test cricketer, said. "We are improving. Against South Africa, the last three matches was a good improvement, but here everything is back to square one. We don't start off competitions well and that has been evident in the last seven months. If you take the tour to Bangladesh, we lost the first two games. Then against South Africa in the first ODI we lost something like five wickets for 30 runs. We lost 60 for six yesterday. When put under pressure, the decision-making has to be clear. They were too scared to take decisions and they played with self-doubt. As coaches we need to fix that issue."
Mathews was himself a culprit of a drop catch which aided Mohammed Mithun to reach a maiden half-century (63) and to, more importantly, share a counter-attacking 131 for the third wicket with Mushfiqur. He admitted there was lack of consistency in fielding but blamed Sri Lanka's batting for the crushing defeat.
"Batting was the downfall," Mathews said. "Lasith was brilliant (tonight). We took early wickets and then let them off the hook by dropping some crucial catches. Despite the drawbacks, I thought 260 was a chaseable target on a very good wicket. We made too many bad decisions while batting."
But had they taken those catches, Sri Lanka could have restricted the opposition for a score under 200—an easy target given the perfect batting conditions, as Mathews did admit.
"It is just that we are not consistent," Mathews said of team's fielding performance. "We have one brilliant day and one extremely poor day. That cannot happen in a tournament. If you lose one game, you are under lot of pressure. We have let the opposition off the hook. We had them three for three and then, with the next two batsmen having scored less than ten runs, we dropped them. They really cashed in. But as I keep saying, 260 we take any day and the batters let us down."
Mathews, the former all-rounder, now plays as a specialist batsman. He said his charges are well aware of the road ahead.
"We are definitely under pressure," he accepted, when asked about the Afghanistan clash on Monday. "We have got one lifeline. It is a do-or-die game for us. It is a quick turnaround. We have got one day training and next day we are travelling to Abu Dhabi. Looking forward for the next game."
Meanwhile, off-spinner Akila Dananjaya who arrived here in Dubai yesterday after his wife gave birth to a baby girl on Friday, is expected to take the field in the decisive game.