---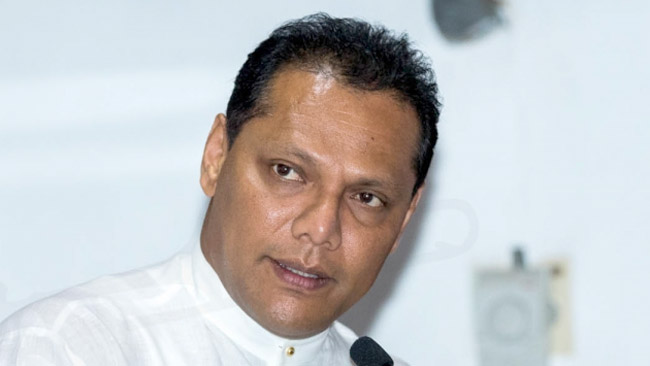 Sports Minister Dayasiri Jayasekera has called for a report from Sri Lanka Cricket (SLC) after the host was whitewashed 3-0 by India in the recent three-match Test series.
"This team's capability is not a question but we must know the reasons for the defeat," Jayasekera told reporters, adding that he also had a two-hour discussion on the defeat.
"We also have to remember that India is the top team in the world, so the defeat has to be seen from that view-point too," he said.
Sri Lankan fans are lambasting the team for the series loss with most of the criticism levelled at the Thilanga Sumathipala administration at SLC.
The chairman of selectors, Sanath Jayasuriya, has also faced stinging criticism on social media.
The former world cup winning captain Arjuna Ranatunga, who is also Jayasekera's Cabinet colleague, had called for Sumathipala to step down as SLC boss.
"We can't change an elected body, that can be done only at the next election," Jayasekera said.
Jayasekera said Ranatunga was someone who had lost the SLC elections.
"When there were interim committees which ran Sri Lanka Cricket for 8 years, no one complained. It was only this government which took action to hold elections (for the SLC)," Jayasekera said.
Jayasekera said he would soon sit down with the players to discuss the way forward.
This is amidst criticism that inconsistent selection policies and politics reigning at the cricket administration had led to the current downfall of Sri Lanka's fortunes.