---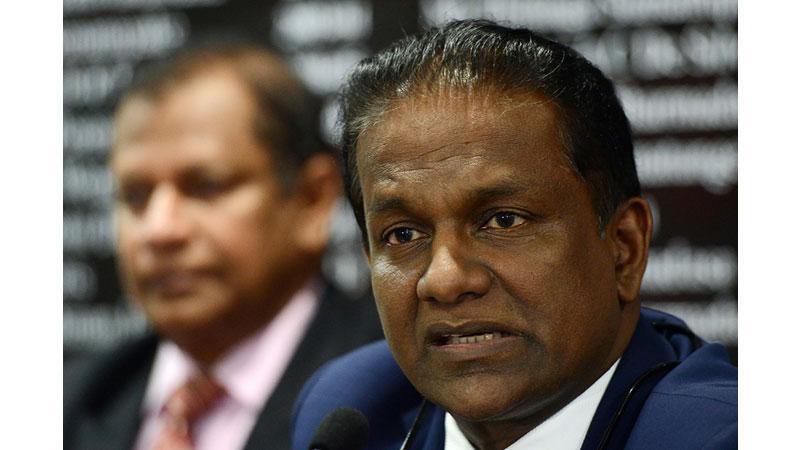 Minister of Sports Harin Fernando has issued a special directive under section 39 (1) of the Sports Law suspending former Sri Lanka Cricket president Thilanga Sumathipala from holding office in any capacity.
The order comes just three weeks after Minister Fernando gazetted new regulation banning those involved directly or indirectly including family in gaming industry holding office in national sports associations.
"Your are hereby directed to prevent and/or exclude Hon. Thilanga Sumathipala from participating, sitting or voting in any meeting any any committee, exercise discharge and perform of any powers, functions and duties as an Office Bearer or Immediate Past President or from participating as or representing Sri Lanka Cricket pending further and final clarification pursuant to a report to be received by me in terms of Section 39(3) of the Sports Law," Ministry directive states.
Minister has also appointed three-member committee to investigate Sumathipala's continuous involvement in cricket administration despite the new regulation.
This was after the Piliyandala Sports Club filed a petition to the minister opposing Sumathipala's representation at the Executive Committee.
The committee is chaired by the Director General of the Department of Sports Development, Dhammika Muthugala along with the legal officer of the Sports Ministry, Shiromi Ranawaka as the secretary and the retired senior administration officer, S.D. Piyadasa.
They have been asked to submit a report within a month's period.