---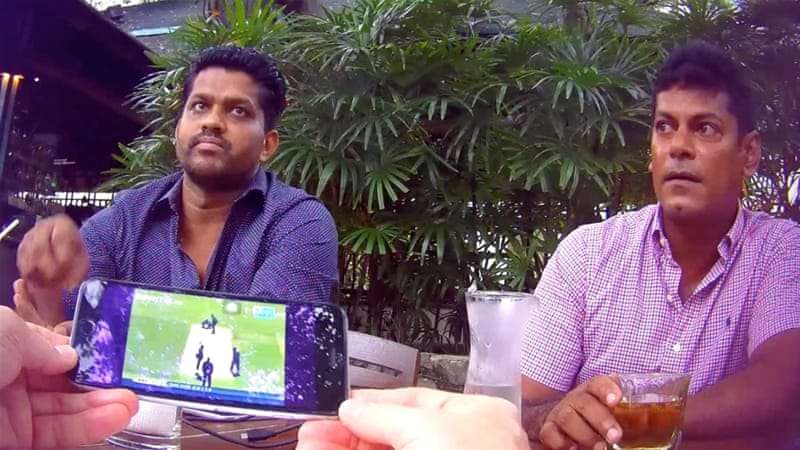 Sri Lanka Cricket yesterday suspended, Tharindu Mendis, Tharanga Indika and Jeewantha Kulatunga after reports of their involvement in an alleged pitch fixing scandal emerged. There was no action against Dilhara Lokuhettige, the fourth suspect, who now resides in Australia.
According to reports, the undercover journalist made use of hidden cameras to unveil how the alleged fix was arranged and the pitch doctored.
The reports show match-fixer Robin Morris, a former professional cricketer from Mumbai; Dubai-based Indian businessman Gaurav Rajkumar; the Galle stadium assistant manager, Tharanga Indika; and Tharindu Mendis, a former Sri Lanka first class player-turned-coach plotting the fix. The report also shows Kulatunga and Lokuhettige in planning to fix a match with Indian bookies..
Mendis, the brother, Sri Lanka cricketer Jeevan Mendis work as district coach, while Indika work as Galle's assistant venue manager. Kulatunaga is a provincial coach. Meanwhile SLC yesterday asked the Criminal Investigation Department to launch an inquiry in to the incident. ICC --the world body for cricket has launched their own anti-corruptions probe regarding the allegations made in the documentary.
According to the report, the matches played at Galle against Australia in 2016 and against India in 2017 were fixed and they were planing the third in November when England visits the island.