---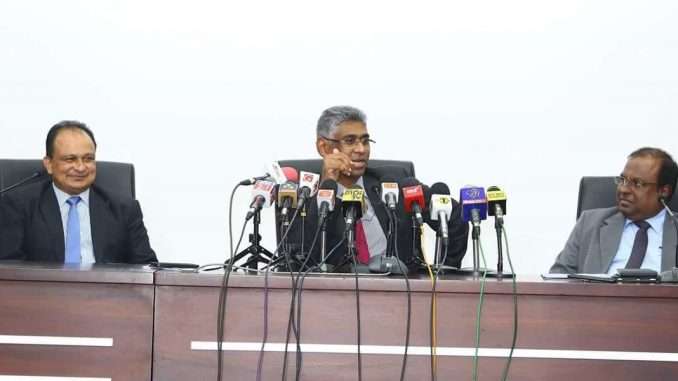 By Champika Fernando
With a little more than four months left before an International Cricket Council (ICC) deadline to hold Sri Lanka cricket elections, Sports Minister Faiszer Musthapha expects to meet the ICC hierarchy at the end of this month in a desperate bid to buy more time to comply with their demand.
The ICC issued a stern warning to the SLC in July to ensure fair and democratic elections are carried out by the end of 2018 or risk suspension. Given the present status-quo, however, it seems all but impossible to go for polls by that deadline.
This means Sri Lanka are perilously close to being suspended from ICC membership, a privilege they earned after a long struggle in 1982. But the Minister, who has repeatedly claimed he has no interest in delaying the elections, says he will convince the ICC and buy more time.
According to Article 2.9(B) of ICC's Articles of Association, ICC prohibits any Government interference in cricket administration and requires free and fair elections. "Where a Government interferes in the administration of cricket by a Member, including but not limited to interference in operation matters, the selection and management of teams, the appointment of coaches or support personnel, the Executive Board shall have the power to suspend or refuse to recognise that member," it reads.
Accordingly, SLC's voting rights at the ICC remain suspended while a Government-appointed committee is in charge and, even though the ICC has not suspended its funding to SLC completely, it is being monitored. In the event of a suspension, it's funding will be cut off completely.
The meeting will take place on August 28 in Dubai between a Sri Lankan delegation headed by Minister and a delegation headed by ICC President Shashank Manohar. The Minister expects to brief the ICC on the circumstances causing the delay notwithstanding the Court of Appeal clearing the way on July 3. Kamal Padmasiri, the Competent Authority running cricket, SLC CEO Ashley de Silva and Senior Deputy Solicitor General Sumathi Dharmawardena are expected to join the Minister.
"I want to have a chat and see what their position is," said Minister Musthapha. "Because other countries also have similar issues. For instance in India, the Supreme Court is involved in the mechanism of running their cricket. So I need to get a feedback from them."
SLC were to go for polls on May 31 to elect members of the Executive Committee but it was halted by a court order when SLC presidential candidate Nishantha Ranatunga challenged the election process and the legitimacy of then President Thilanga Sumathipala's candidacy on the basis of latter's family ties to the gaming industry.
The case on the election process was vacated two weeks later, clearing the way for fresh elections but too little has been done to ensure fresh polls before the stipulated time-frame. This means the Government will have to justify their actions to avoid a suspension come December.
Minister, a lawyer by profession, said that no sooner the fresh amendments to the sports regulations are passed introducing a level-playing field for all the candidates, he would announce elections.
"I want to hold elections," he insisted. "But I have realized that there are some major flaws in our sports regulations on the subject of election process. For instance, the mandate of the Election Committee is only to hold the election and receive objections. But I wanted to give full powers to the Election Committees."
Minister had a discussion regarding the same with representatives of national sports associations two weeks back to get their views and will meet them again on this Tuesday to receive their feedback on the appointment of Election Committees and their powers.
"There were two schools of thoughts," he said. "One was that I should appoint the judges of the Election Committee but others felt that I shouldn't as the appellate jurisdiction is also vested with me. So what we are thinking of is to appoint a panel of Supreme Court judges to make these appointments."
In 2015, when Government installed an interim administration, the ICC issued a similar warning and withheld financial distribution due to Sri Lanka over the appointment of an interim-committee.